Extend the summer in Italy
Italy is calling! We love Italianità, the people and the food. That's why we are always drawn to our southern neighbors. Vacation apartment versus hotel, that is a debatable question. Being pampered is one thing, enjoying space and freedom is another. This year we decided on a vacation home with pool. Just right, we thought.
Rapallo
Our apartment is located on a hill in Rapallo, with phenomenal sea view and with a pool in front of the house. In Rapallo the streets go up and down. For this you can stroll and walk along the sea. By bus or boat you can reach the surrounding towns. Daredevils can also walk or jog there. But only for early risers, after that the heat becomes unbearable. Lazy people go by car. But this is also such a thing in Italy. Near the sea, parking spaces are scarce.
Bathing establishments line the coast. You have to pay for umbrella, sunbeds and personal cabin. Those who don't want this can swim on the public beaches. Many locals prefer this option as they swim either early in the morning or late in the evening. In between, the sun burns quite a bit. The baths are well kept and always have a small restaurant where you can get something to eat.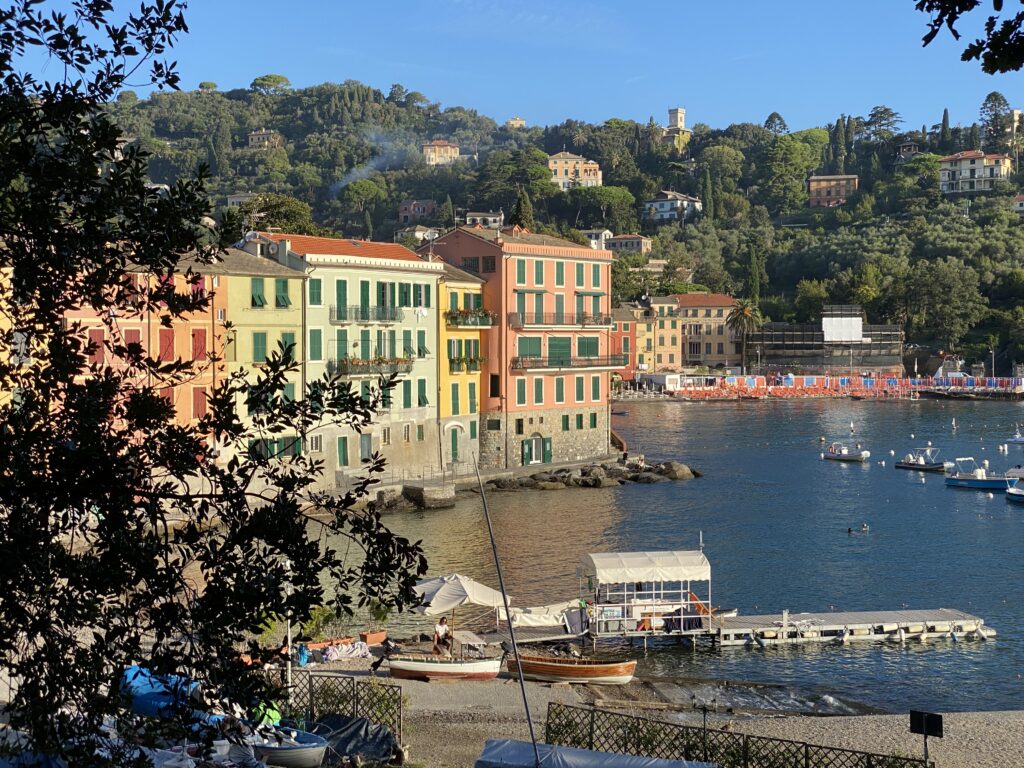 La Brinca
In the middle of the mountains about 30 minutes from Rapallo is the restaurant La Brinca. The local cuisine is convincing. The dishes are generous in size and taste great. We were so full that we had no room left for dessert. Such a shame, because the desserts sounded tempting.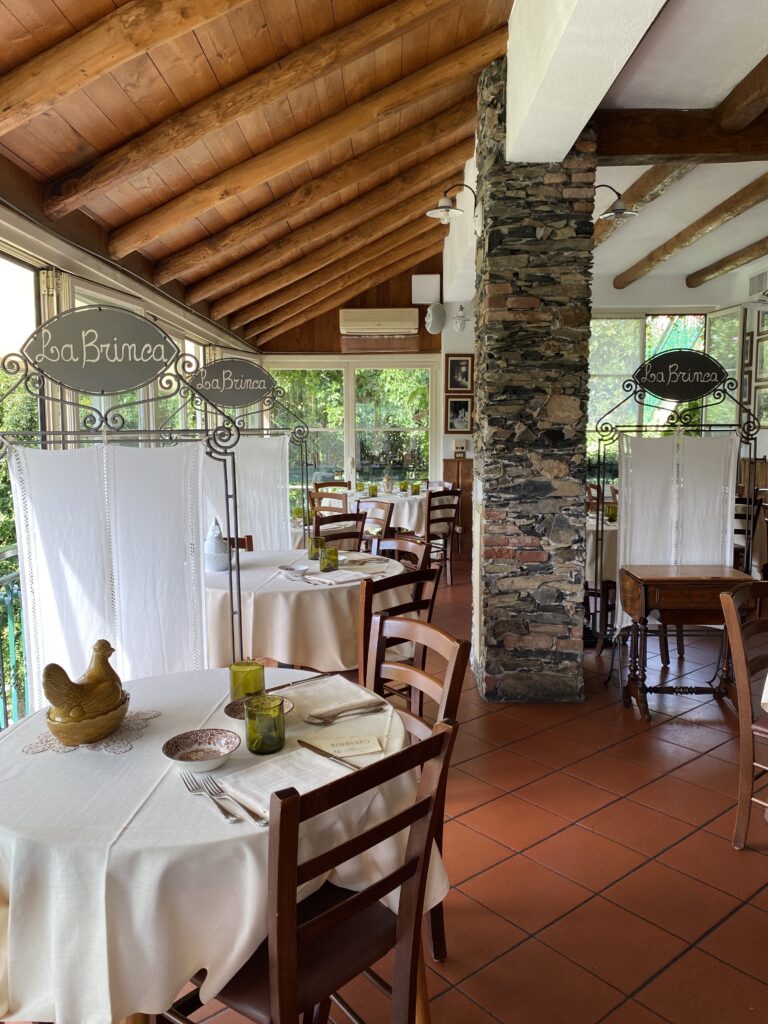 Portofino
Here the rich and beautiful meet and show themselves in the restaurants around the harbor. They come by ship in large or very large yachts. I took the vaporetto from Rapallo to Portofino. We all had room on the upper deck and could admire the coastal scenery. This area is, from my point of view, one of the most beautiful in Liguria.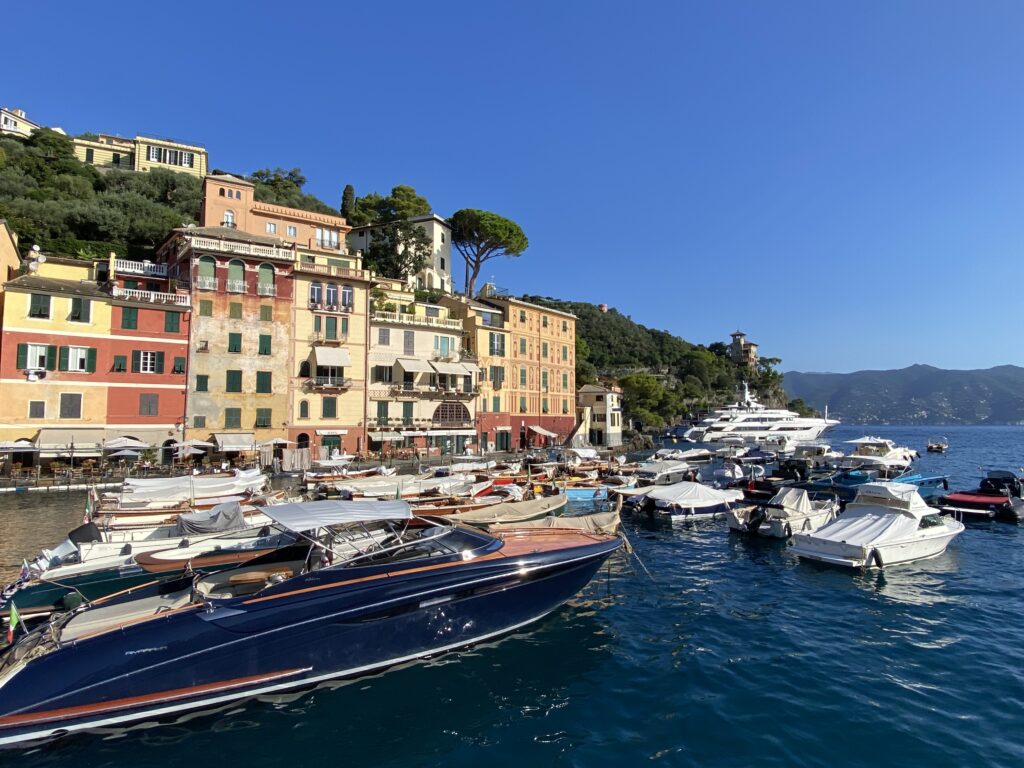 Santa Margherita
You can't get around this place if you are traveling by bus. Here I had to change buses, because from Portofino back to Rapallo I took the public bus. Santa Margherita is a few kilometers from Rapallo and can also be reached on foot. I did this walk on another day. Once I arrived at my destination, I treated myself to an ice cream sundae. Wow, was that delicious.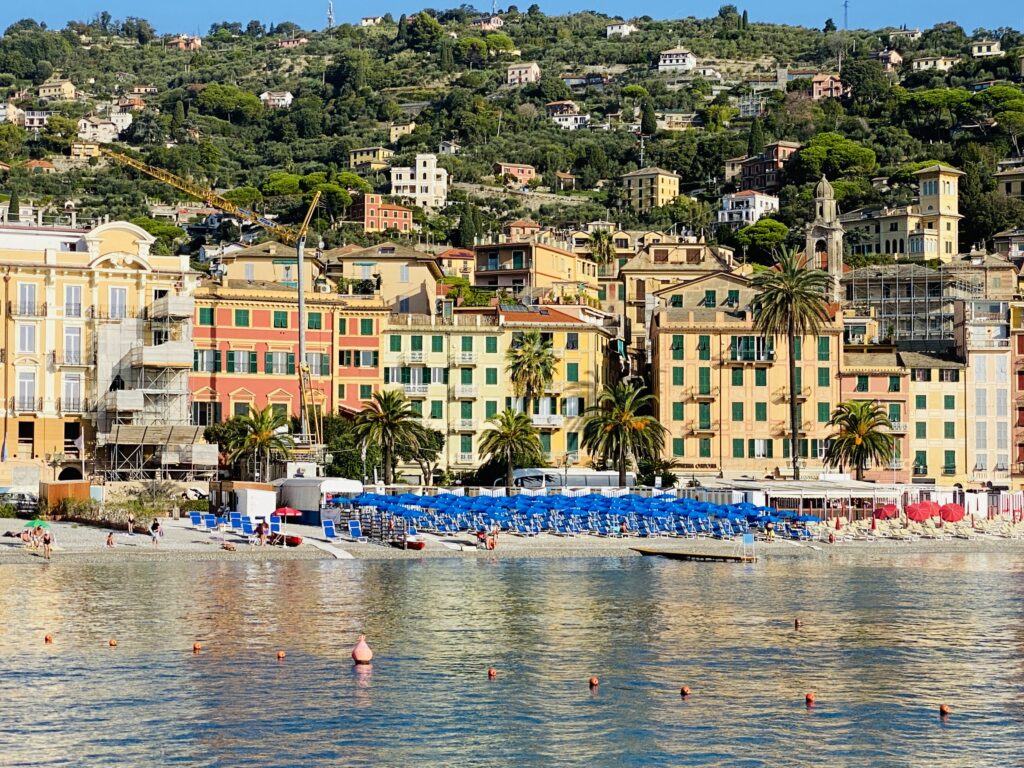 Camogli
Camogli I find great. I like the hustle and bustle in the alleys. By the sea below there are several restaurants overlooking the water. The only thing is that the town consists of stairs. In the midday sun, this is very challenging. But there is an elevator! At the Museo Marinaro, those who don't like stairs can use the elevator. However, it depends on where you find a parking space. So it may well be that there is still a difference in altitude to be covered on foot.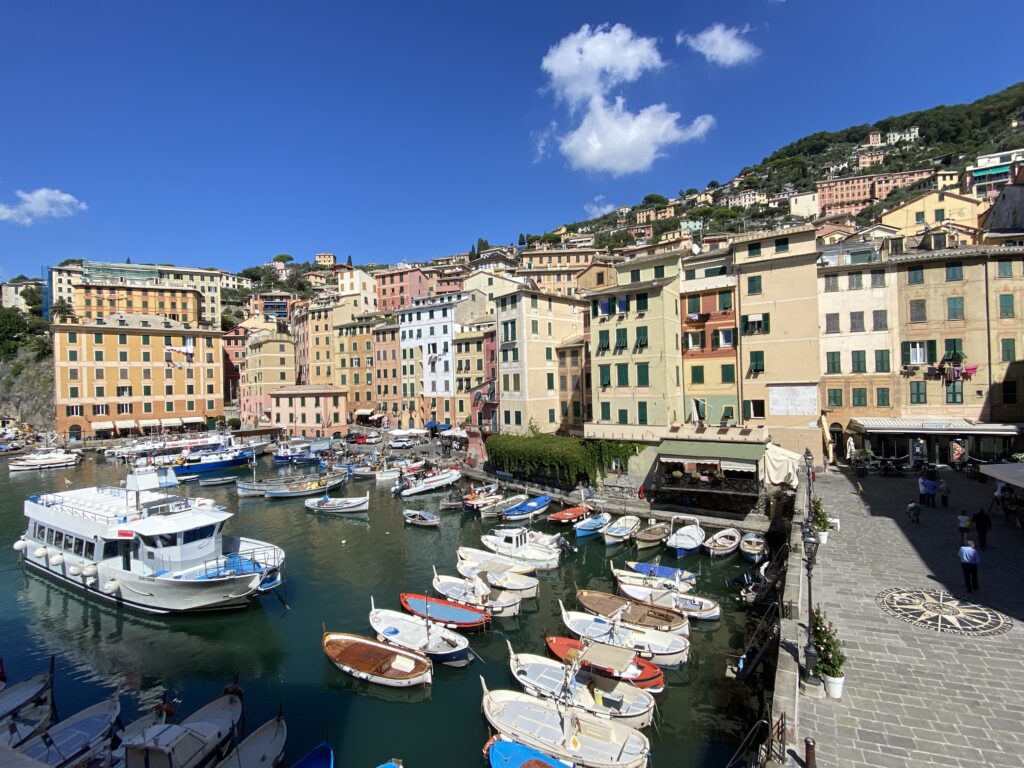 I liked this area of Liguria very much. If you like to walk, you are in the right place. The coastal walks with the many bathing possibilities are great. Locals drive with the Vespa. This can also be rented.
Maybe this would be an idea for next spring or fall, the OllO World team enjoyed the vacation.
You might also like this trip to Turin.  
OllO World Website
Our OllO World website is ready. Now the colorful pins can be searched via desktop/notebook or Android phones as well as iPad. Who is looking for inspiration for trips or vacations? With keywords such as bathing establishments, hiking, countries (Italy, France, England, USA etc.) can be searched specifically. Click here to go to the OllO World website.
OllO World iPhone App
We also have an iPhone App. If you want to record your own pins and document your vacations, the iPhone App is the right choice. You can also inspire other travelers with your own entries. Who has not yet downloaded the iPhone App? Click here to go to the App Store and download the OllO World App.