On tourist paths
Jetboat Ride Lake Brienz. What awaits tourists on Lake Brienz, I asked myself. I have never been on a jet boat on the lake. So on Saturday I traveled with my godchild to Bönigen near Interlaken.
The weather forecast played caprioles. Until now it was one of the summers of the century. Every day super warm and hot. Just for our trip the floodgates seem to be open. Nevertheless, we arrived by train. We take it as it comes. After all, the jet boat excursion is made for tourists. We get vests and rain suits so we don't get too wet.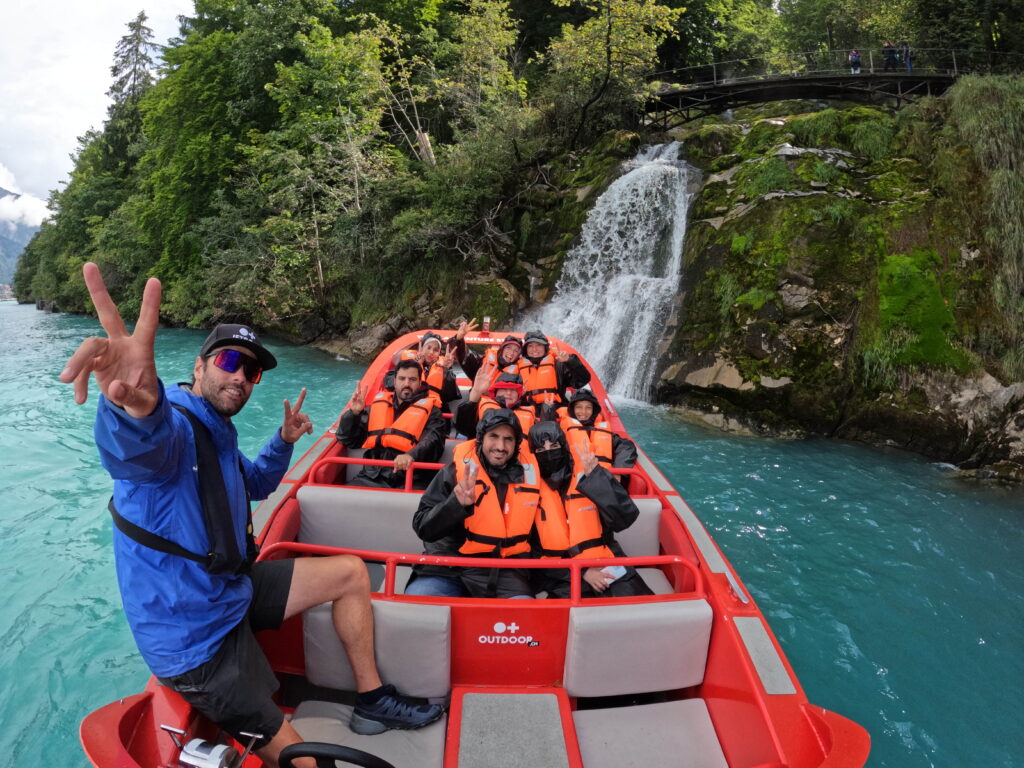 At the pier
Leisurely the paddle steamer docks at the pier. Some people get off, others get on. Bönigen is known for its historic house trail. Bicycle tours through the area are also very popular. We are getting impatient. Soon it starts for us too.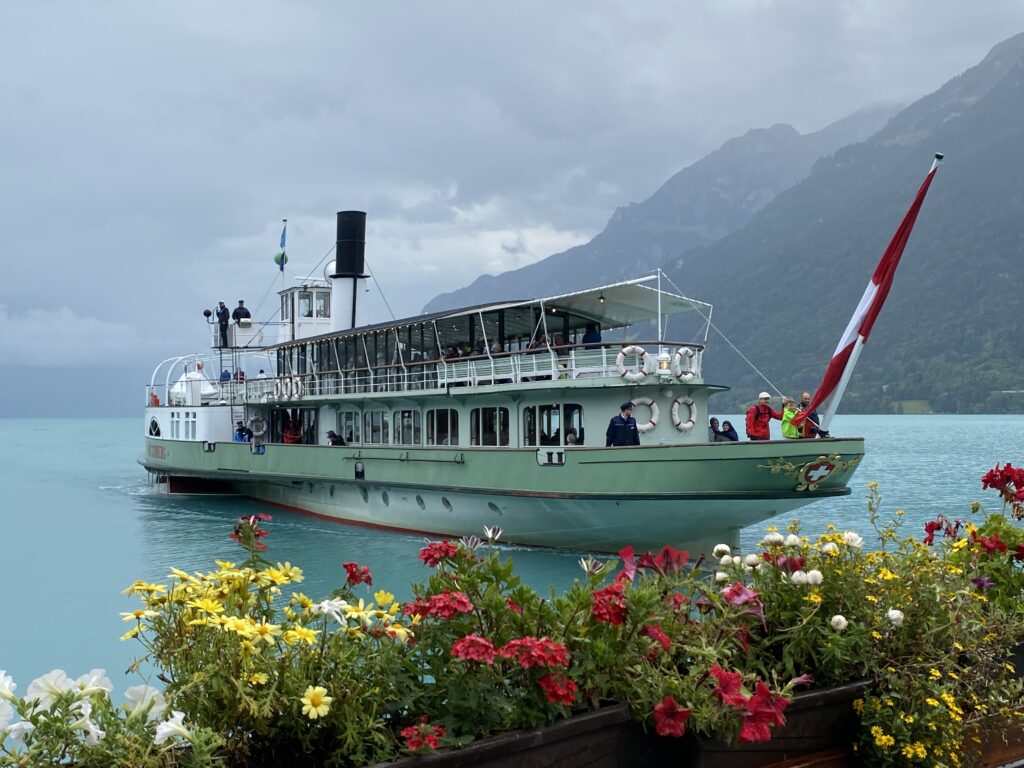 Jet boat – tour on the lake of Brienz
The weather has been waiting for us. Just in the moment when we got into the boat, the sky laughed and gave us the sun for the tour. Wow! The water was turquoise-blue, the sky punctuated the drama with a cloud-sun game. Yes, the trip was so much fun. The 360 degree turns, the speed on the water and hitting the waves was glorious. The location of Lake Brienz is captivating with the mountains and the typical Swiss villages. Of course also with the Giessbach Hotel and the Giessbach Falls.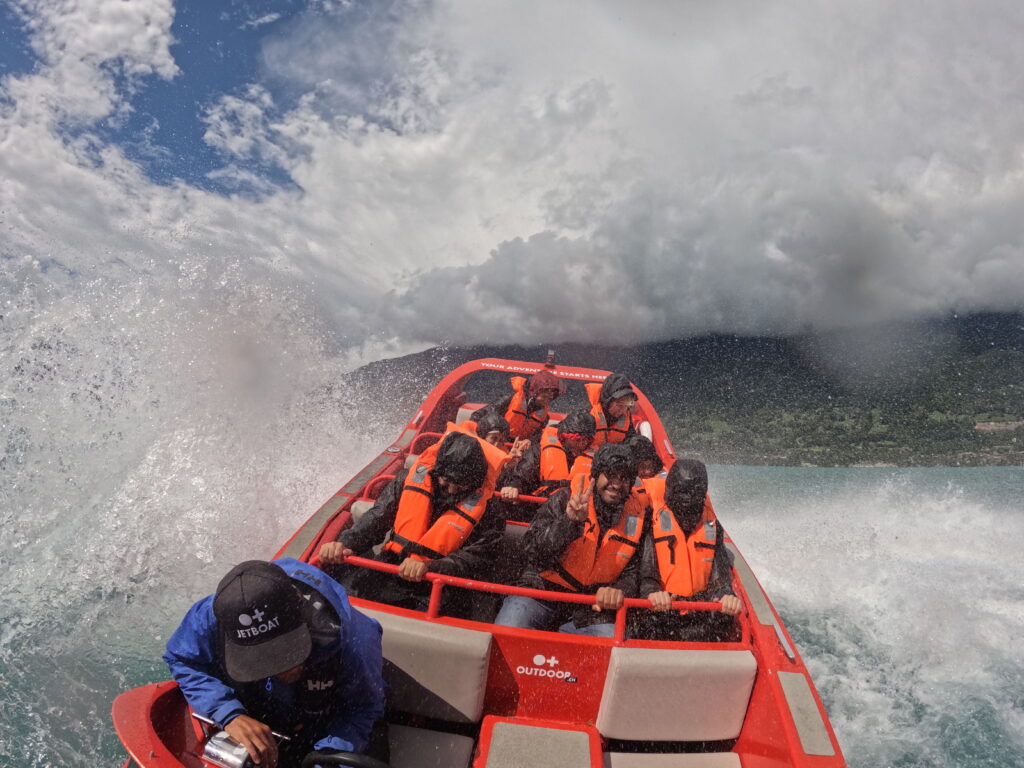 Foreign tourists love such attractions. A ride in a paddle steamer is also not to be underestimated, but for young people and the young at heart, the speedboat is a real alternative, especially since Lake Brienz provides a picturesque backdrop for it. We were thrilled.
If you like to experience something and are not afraid of the water, this is the right place for you. The OllO World team wishes you a good start to the week.
Maybe you'll like the trip to the film locations in Switzerland, too. 
OllO World Website
Our OllO World website is ready. Now the colorful pins can be searched via desktop/notebook or Android phones as well as iPad. Who is looking for inspiration for trips or vacations? With keywords such as bathing establishments, hiking, countries (Italy, France, England, USA etc.) can be searched specifically. Click here to go to the OllO World website.
OllO World iPhone App
We also have an iPhone App. If you want to record your own pins and document your vacations, the iPhone App is the right choice. You can also inspire other travelers with your own entries. Who has not yet downloaded the iPhone App? Click here to go to the App Store and download the OllO World App.