Strolling in Paris even in winter
Paris in winter. I like to travel by TGV from Zurich to Paris. Trips on the train are entertaining, especially with company. I find the old-fashioned ticketing system for the metro and bus in Paris super cumbersome. We take a 10 trip carnet each way since we walk a lot. The day pass would be an alternative. Since these are only valid until midnight, it's not always worth it, especially if your arrival is in the second half of the day.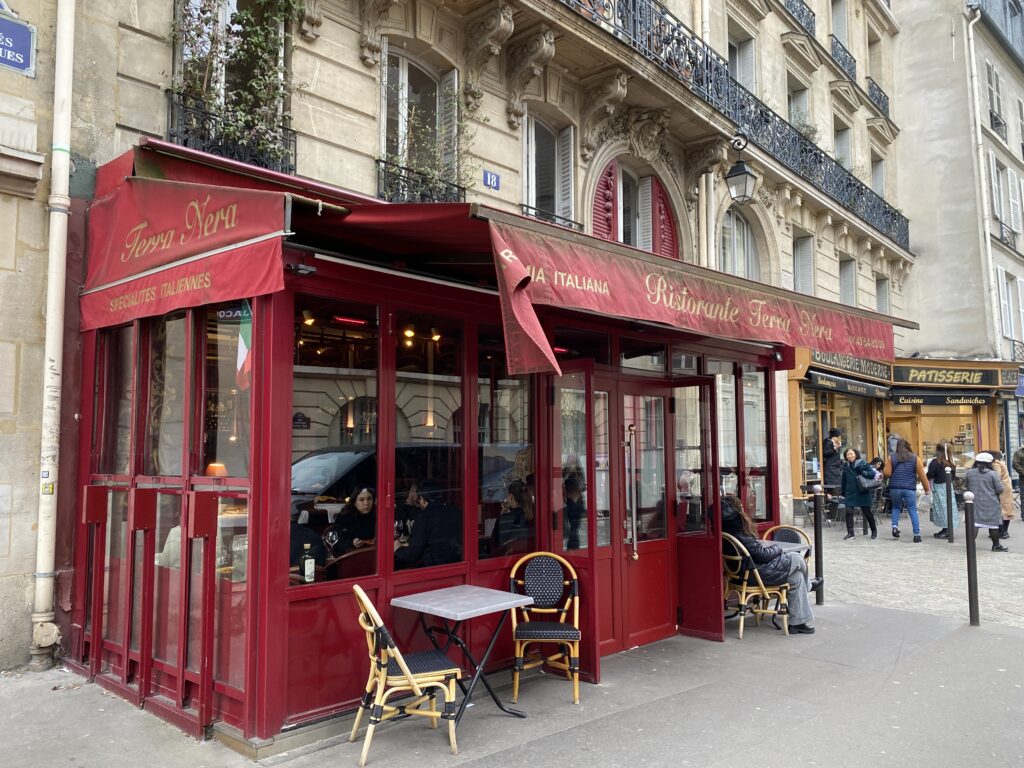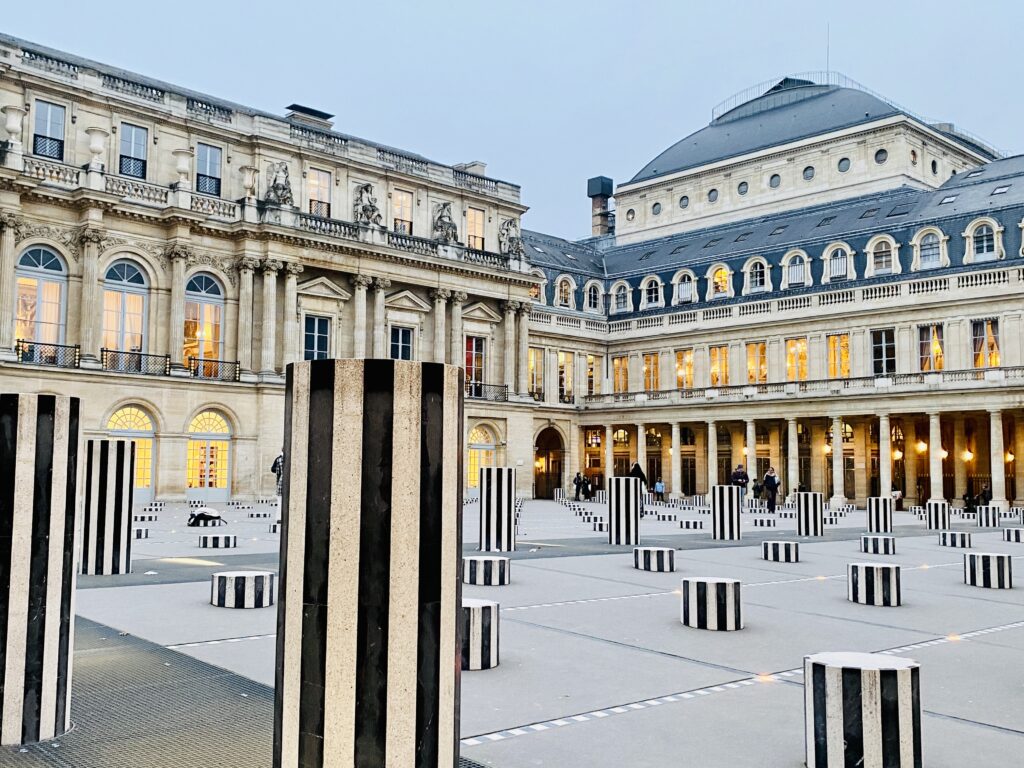 Emily in Paris
We dedicate this Paris visit to Emily in Paris and visit some filming locations of the popular Netflix series.
Emily gets her dream job in Paris. She is a marketing expert and works for the Savoir advertising agency. It's a tough start, as her laid-back American ways rub the French the wrong way. With her charm and creative ideas, she not only wins the hearts of the customers but also that of Gabriel the star chef.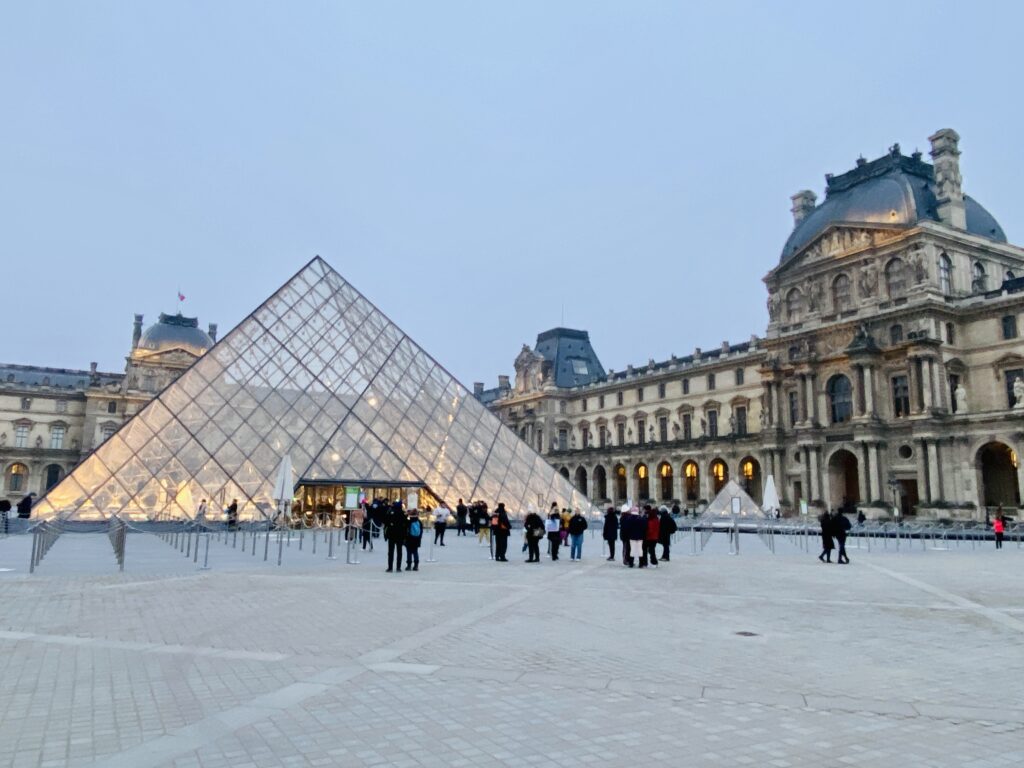 Film locations
Boulangerie Moderne Here Emily enjoys her first pain au chocolat. Creates a post and soon becomes an influencer.
Ristorante Terra Nera Chex la Veux is the name of the restaurant in the series. It's owned by Gabriel, who soon works up his first Michelin star for his inventive menus.
Place de l'Estradare Emily and Gabriel live in this house. They are neighbors.
Marché d'Aligre At this market Gabriel buys ingredients for his restaurant.
Canal St-Martin This place is also very popular with locals. In the summer, people gather and stroll along the waterfront.
Place de Valois The Savoir advertising agency is located here.
Jardin du Palais Royal In this park Emily makes the acquaintance of Mindy. Both become best friends.
Place Vendôme Emily is invited to an influencer meeting here, much to the chagrin of her boss.
Pont Alexandre III An advertising film about a perfume was shot on this bridge. The Savoir agency won the contract for it.
Rue de l'Abreuvoir An advertising campaign featuring a bed was shot on this street.
Café de Flore In this café Emily meets the snobbish Thomas. He is a professor. However, their love does not last long.
The filming locations lead us across the city. At each location there are also other sights that we visited at the same time. We were out and about in Paris for several hours each day.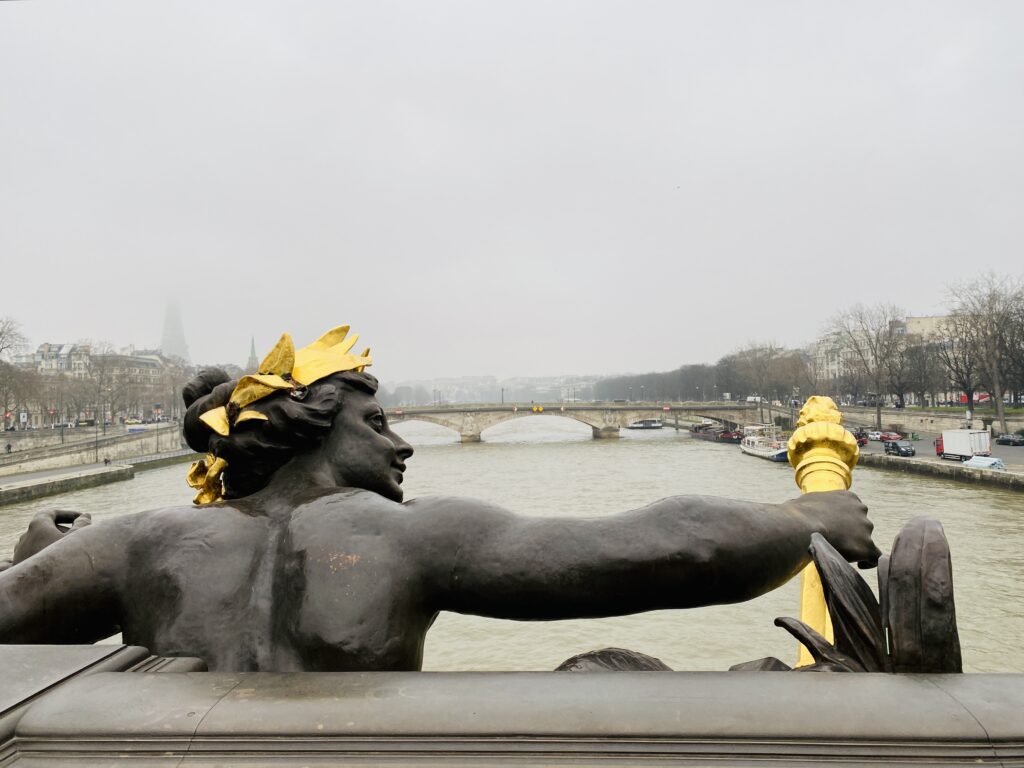 OllO World website
Our OllO World website is ready. Now the colorful pins can be searched via desktop/notebook or Android phones as well as iPad. Who is looking for inspiration for trips or vacations? With keywords such as bathing establishments, hiking, countries (Italy, France, England, USA etc.) can be searched specifically. Click here to go to the OllO World website.
OllO World iPhone App
We also have an iPhone App. If you want to record your own pins and document your vacations, the iPhone App is the right choice. You can also inspire other travelers with your own entries. Who has not yet downloaded the iPhone App? Click here to go to the App Store and download the OllO World App.