Squirrel feeding place in Davos
Dreamy playground in Davos. Are the kids lacking motivation for a walk? Then the walk around the Davos lake would be just right. Especially in the morning, when not so many people are out and about, the cute little animals are really trusting.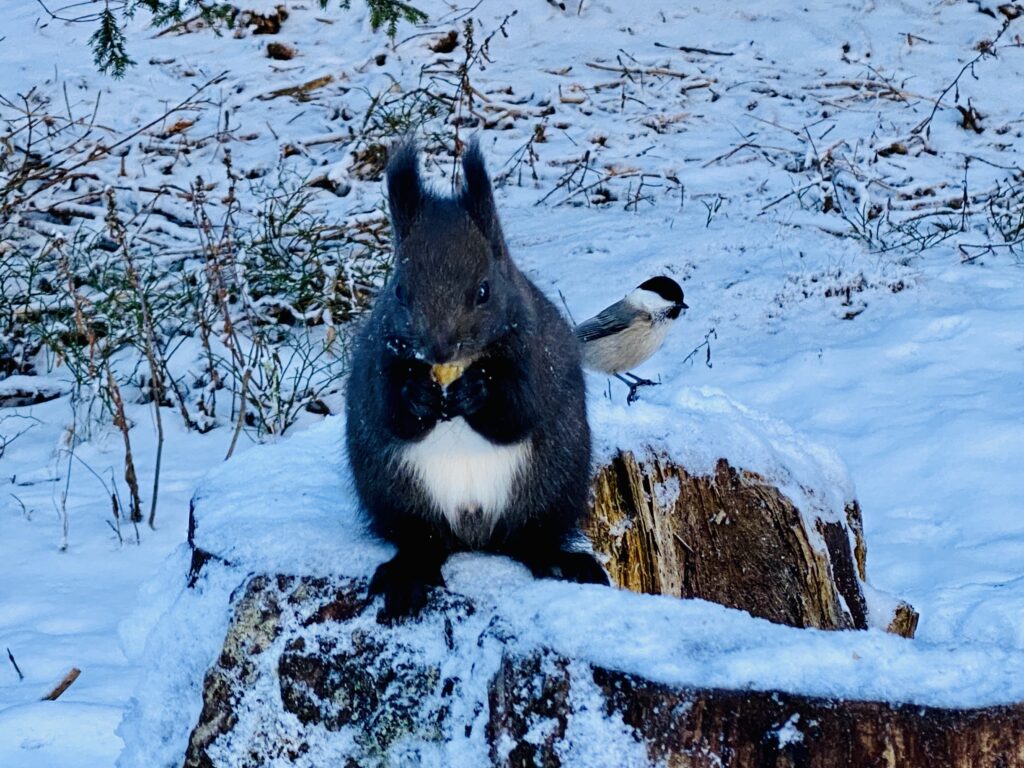 Packing nuts
The squirrels are super clever. They know exactly which walker has hidden nuts in his backpack. At any rate, they spotted me right away. As soon as I arrived at the playground, the rodents suddenly swarmed. One of them was very trusting and jumped to my feet. It didn't let go until I finally opened my backpack and took out the nut kernels. Since the squirrels can hardly wait, I advise to chop the nuts already at home.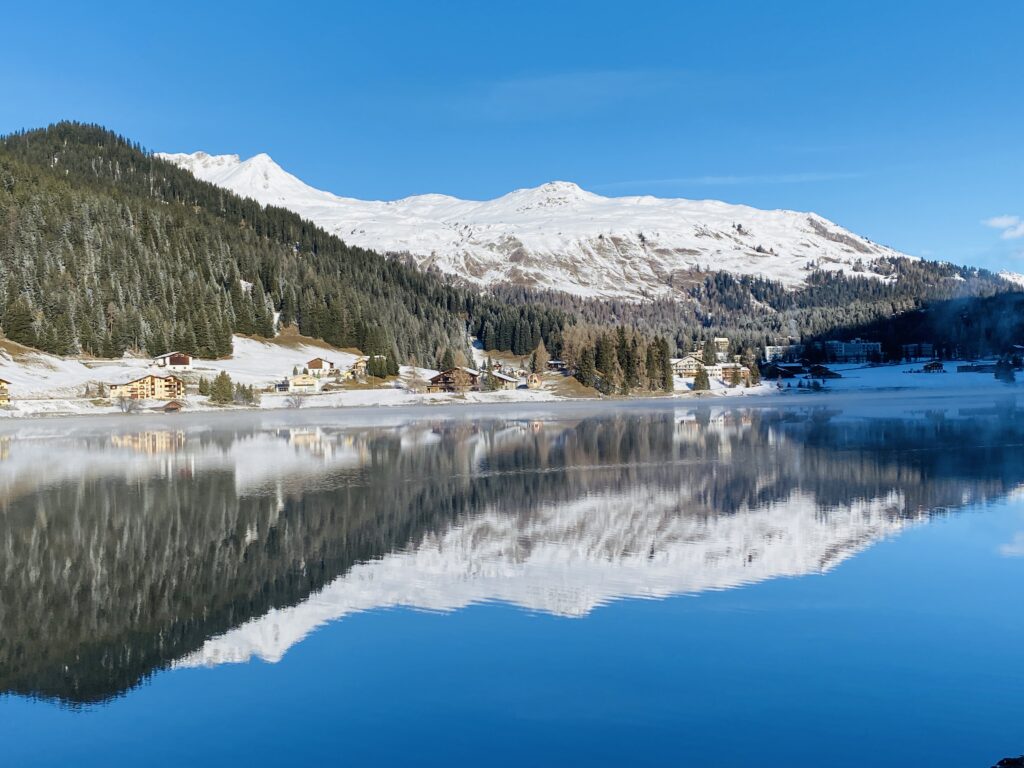 Almost hand tame
Of course, I wanted to test whether they would eat the kernels out of my hand. Lo and behold, a very brave animal picked out the biggest nut. It disappeared up the tree and ate the walnut with relish on a branch. As soon as it was done, it came running back. Now I also got into the stress. It suddenly swarmed with birds, squirrels and joggers. But the animals did not let themselves be upset by the athletes. On the contrary, they were snatching the seeds from each other.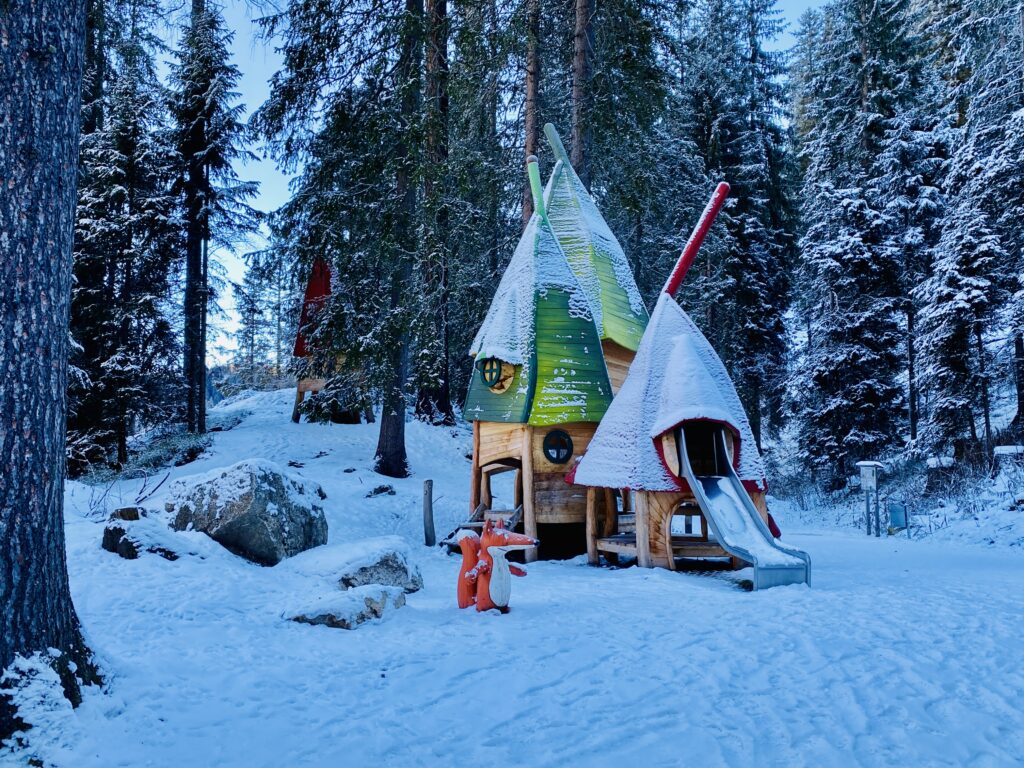 Photo spots
After the first appetite was satisfied, the squirrels showed me a photo spot. Really true. On a stone next to the playground, many squirrels' footprints have appeared in the snow. I suspect that they are also fed there. With the enchanted house of the playground, there is a beautiful backdrop. Even a backpack was targeted by a cheeky animal. I had to be careful that it didn't slip into the backpack.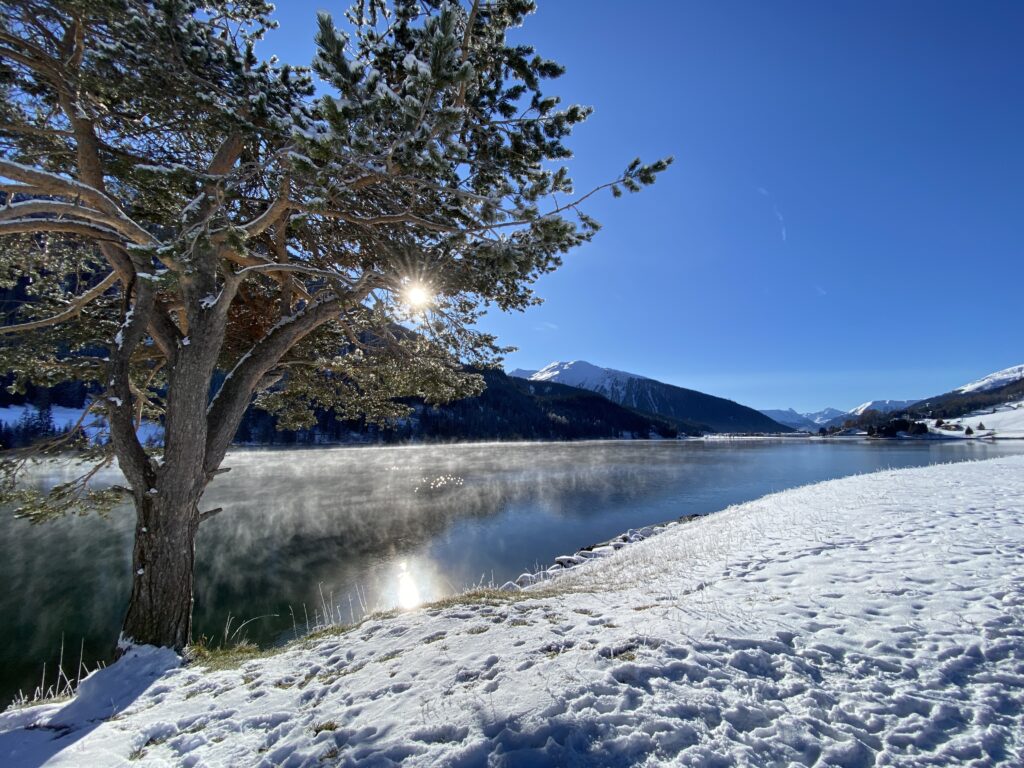 When I packed everything up, a squirrel still accompanied me. I think this is an incentive for children. So also Spaziermuffel will be certainly with pleasure on the way. The bundles of fur are simply cute.
The OllO World team would like to thank all our loyal readers and wish you all happy holidays and all the best in the new year. In January we have again planned nice trips to the mountains, provided the weather and snow cooperate.
OllO World Website
Our OllO World website is ready. Now the colorful pins can be searched via desktop/notebook or Android phones as well as iPad. Who is looking for inspiration for trips or vacations? With keywords such as bathing establishments, hiking, countries (Italy, France, England, USA etc.) can be searched specifically. Click here to go to the OllO World website.
OllO World iPhone App
We also have an iPhone App. If you want to record your own pins and document your vacations, the iPhone App is the right choice. You can also inspire other travelers with your own entries. Who has not yet downloaded the iPhone App? Click here to go to the App Store and download the OllO World App.