Winter Journey Titlis – Cliff Walk. Finally I managed to visit the Cliff Walk on the Titlis. I concentrated all my energy there, because I am afraid of heights. The 100 meters on the suspension bridge I did well thanks to the net left and right besides me. At the end, I was rewarded with a breathtaking view of the snow mountains.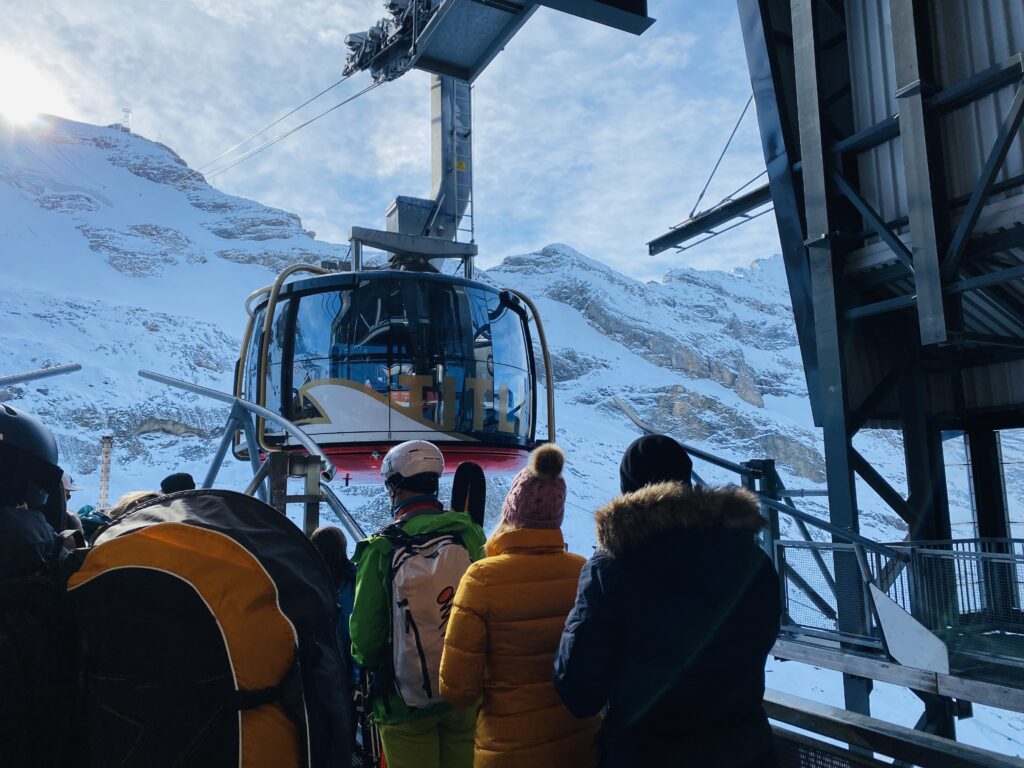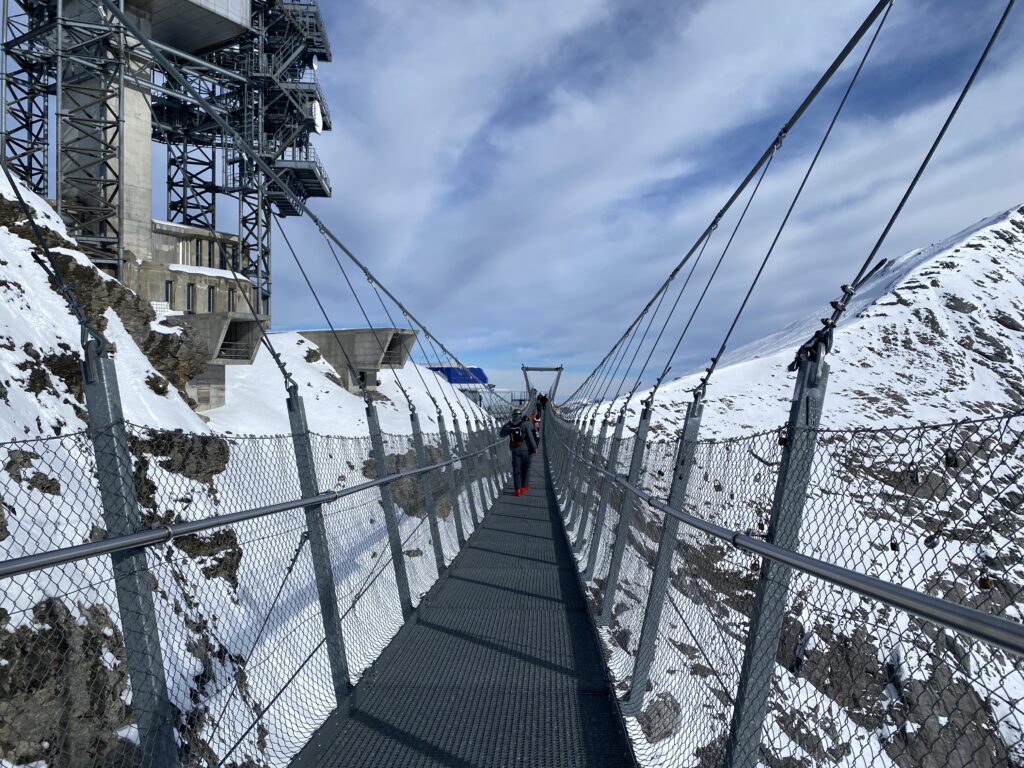 Skiing on the Titlis
Part of the ski area is already open for skiers and snowboarders. Sworn fans have grabbed the opportunity and enjoyed the magnificent weather in the snow.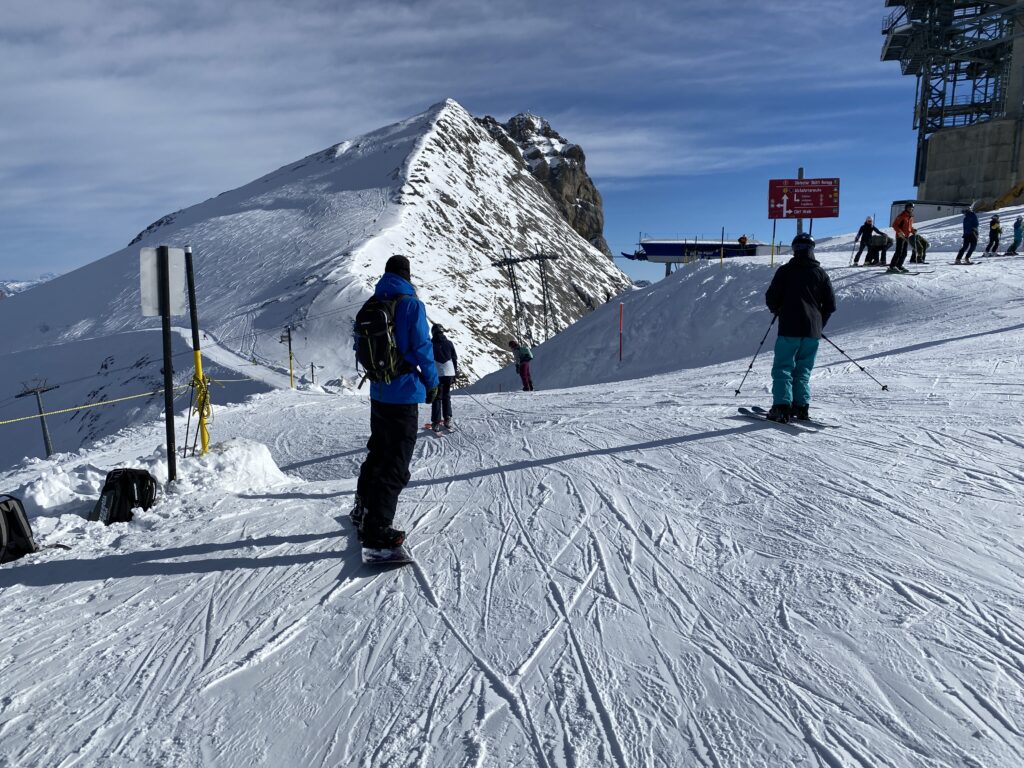 Circular hike around the Trübsee
I did not miss the round hike around the lake. The snow crunched under the shoes. I was able to beat the fog, because up here the weather was sunny and warm. It was wonderful!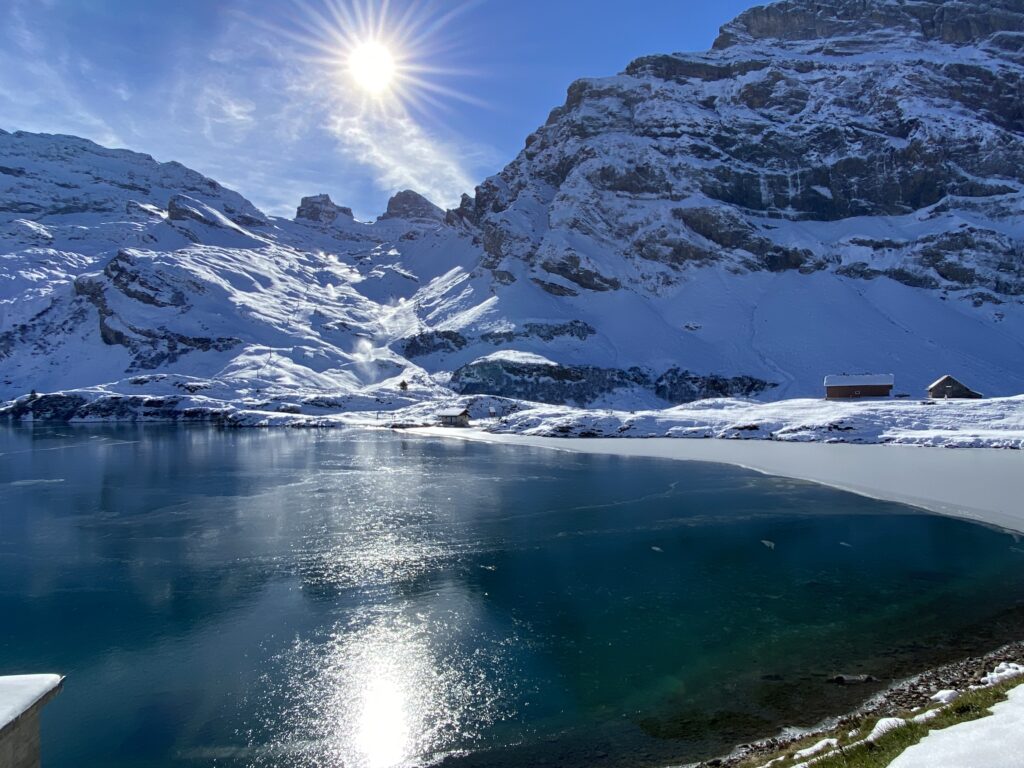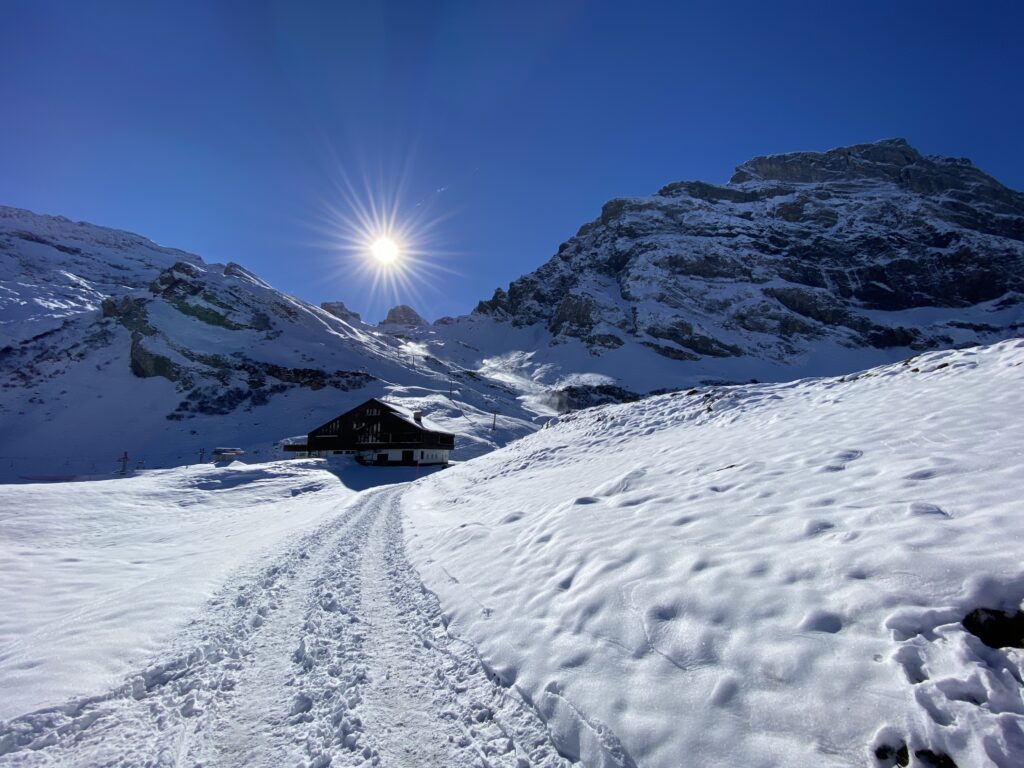 Soak up the sun on the terrace
The terrace of the Trübsee restaurant is spacious. Since there are not yet large crowds of tourists, all visitors had really a lot of space. We could even enjoy the meal on the terrace, because it was sunny and warm there, too. My tip: The Pastéis de Nata are a delight.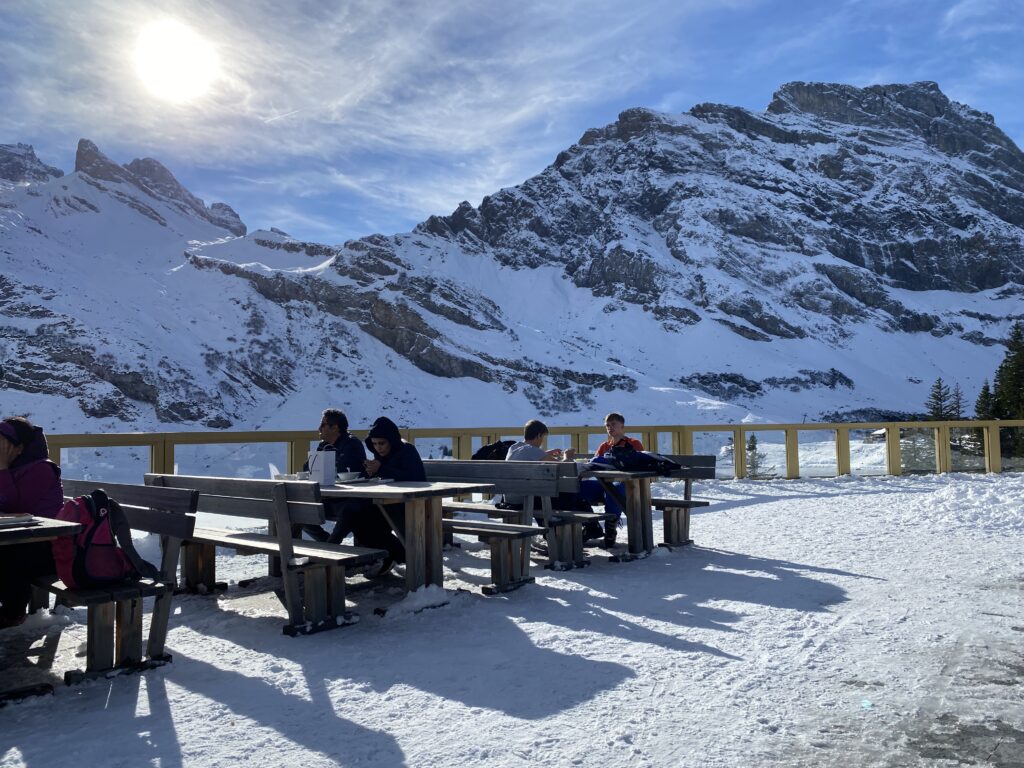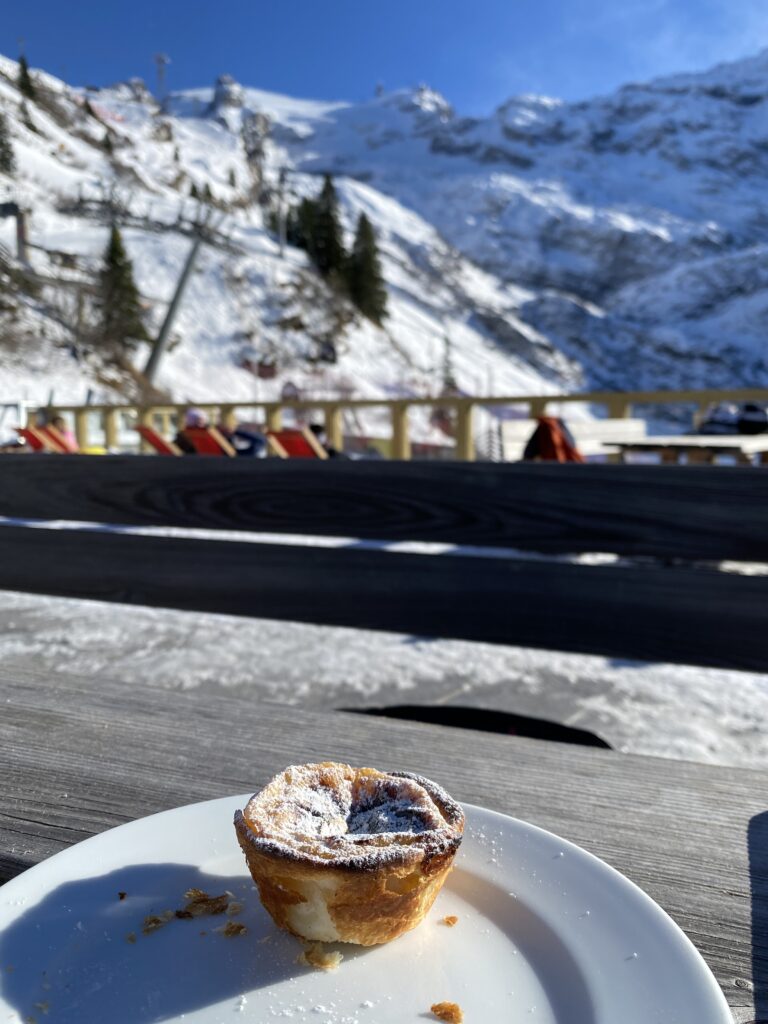 The Titlis is a welcome change for a family trip to the mountains. Those who want to can go skiing, the others hike around the Trübsee and then everyone meets again on the terrace in the restaurant, so this way everyone can pursue their hobby.
The OllO World team enjoyed this excursion. If you haven't been there yet, you still have the whole winter. Personally, I think the mountains are beautiful in winter. Therefore, I prefer a winter excursion, to summer.
The OllO World team wishes you a good week.
OllO World App
We also have an app with lots of inspiration for trips. Who hasn't downloaded the app yet? Here's the link in the App Store. A web version for Android users is in the works.
You might also like this trip to Muottas Muragl.