Winter on the Riederalp
High above the sea of fog the weather shows its best side.
Aletsch glacier surrounded by mountain ranges
The Sun in the back, the Aletsch glacier as a magnificent photo subject and the Matterhorn in the far distance, a winter hike could not start better.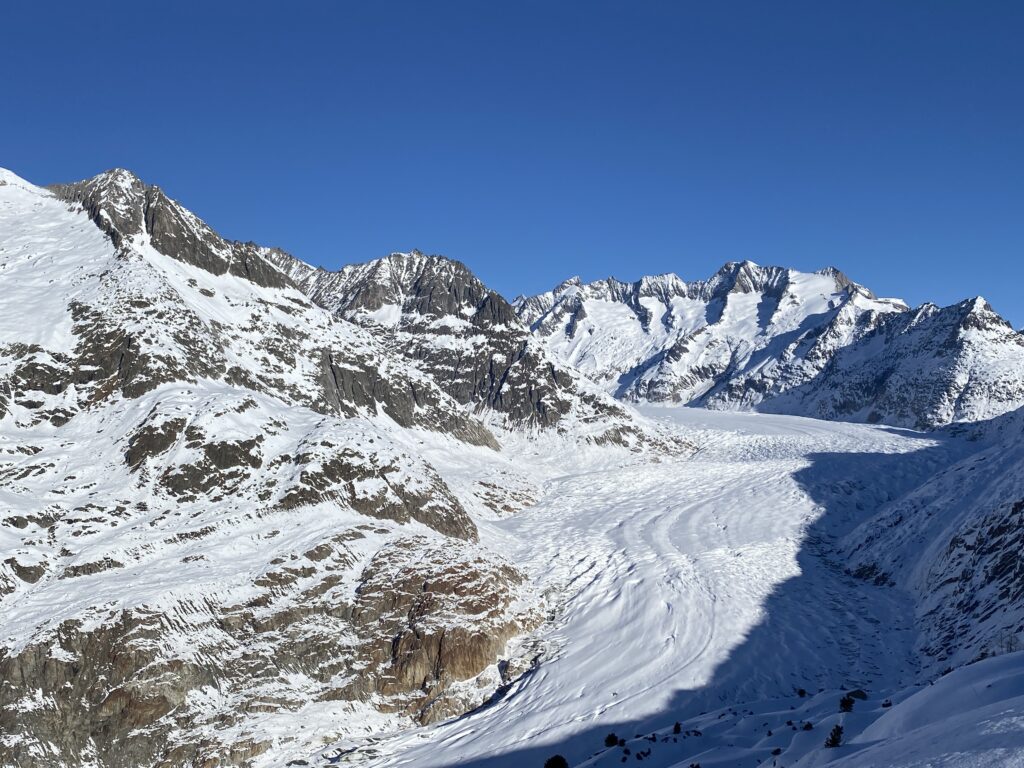 Standing on the Aletsch glacier, a spectacular view from the Matterhorn to the Bettmerhorn reveals itself. The peaks appear like small jags in the sky.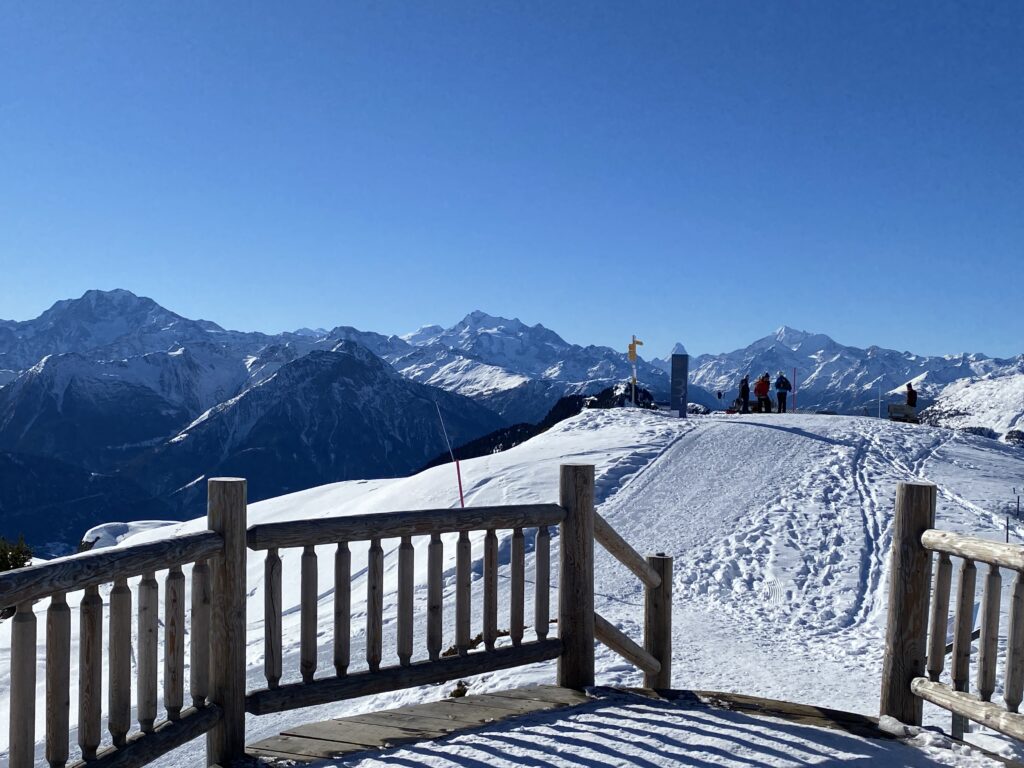 Winter hike -Riederalp, Moosfluh – Hohfluh – Riederfurka – Riederalp
From the Mörel cable car it takes about 15 minutes to reach the cable car station that leads to Moosfluh. This is a combined cable car with chairs for the skiers and with gondolas for the walkers. At the top there is already the first photo spot on the Aletsch glacier. The view is indescribable. Next to the cable car, a hiking trail leads towards Hohfluh and Riederalp. The path is very well signposted and takes about 1.5 hours of walking. Add another hour for a lunch break in the restaurant.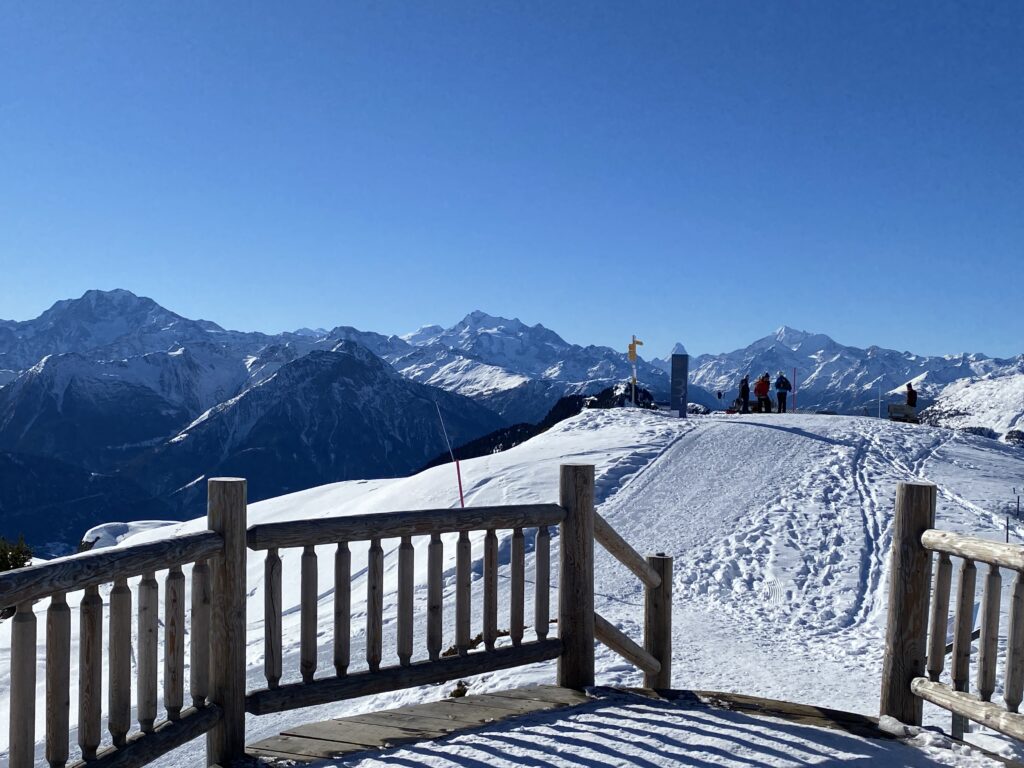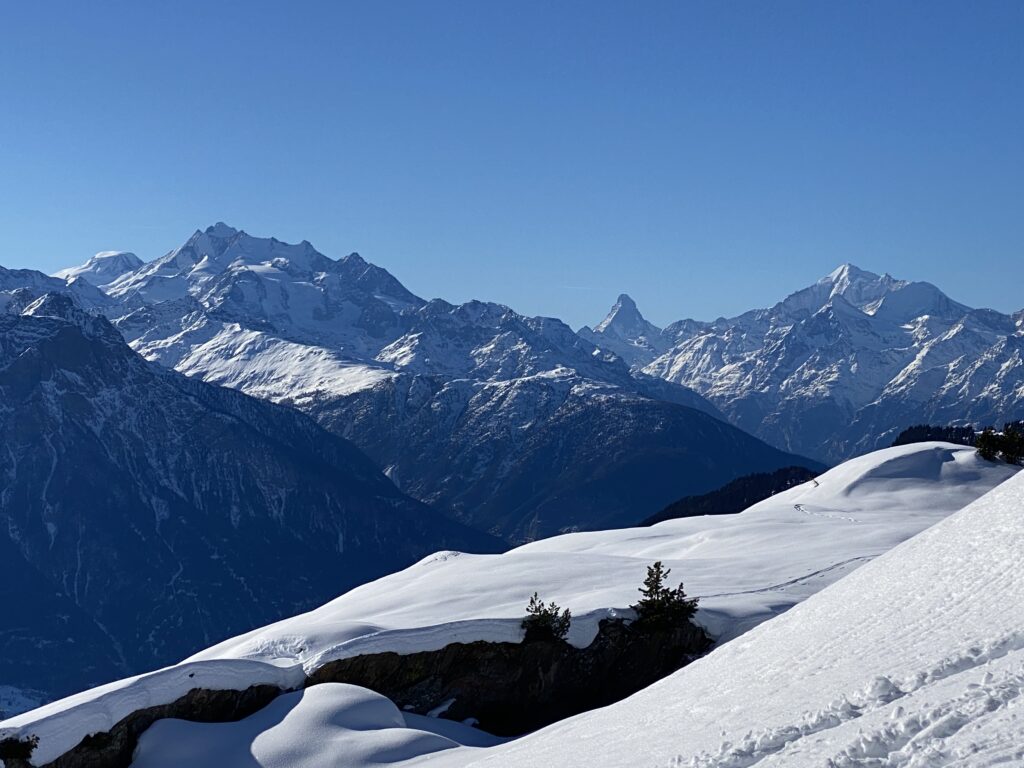 The terrain is partly very steep. Good shoes are required here. If necessary, hiking poles and shoe spikes, these are really very practical. Since I bought some, even icy passages are easy to cross.
The restaurant on Riederfurka is a highlight. The lunch menus are just right in quantity and cleverly prepared. Also, the sun shines directly on the terrace and you almost feel like you're in spring. Simply wonderful.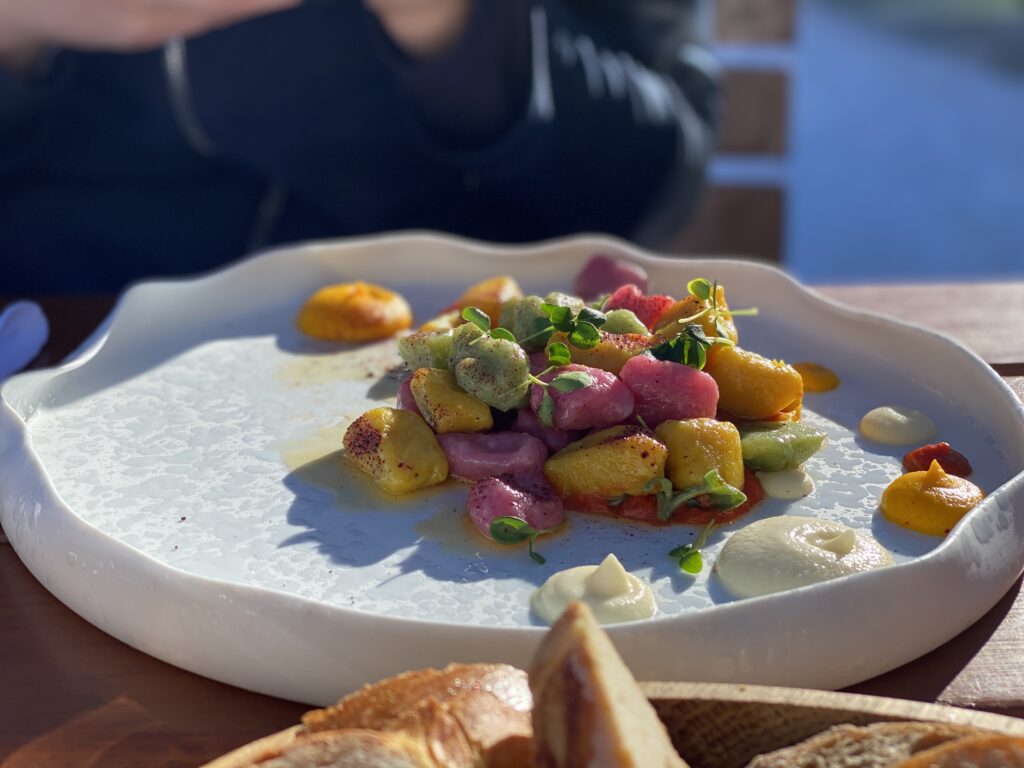 The OllO World team wishes you a wonderful tour in the snow.
OllO World Travel App
We also have a travel app with lots of great trip ideas. Click here for the link in the App Store. The web app for Android users is in progress.
You might also like the Titlis Cliff Walk.