Sporty on the way in summer
St. Moritz in summer. Until now I have visited St. Moritz rather in winter or autumn, but on the other hand the area is a paradise also in summer. Especially for cyclists there are many routes. Bike paths off the road connect the various lakes with each other. Those who want to avoid climbs can ride leisurely along the lakes. For sports cyclists the passes are suitable.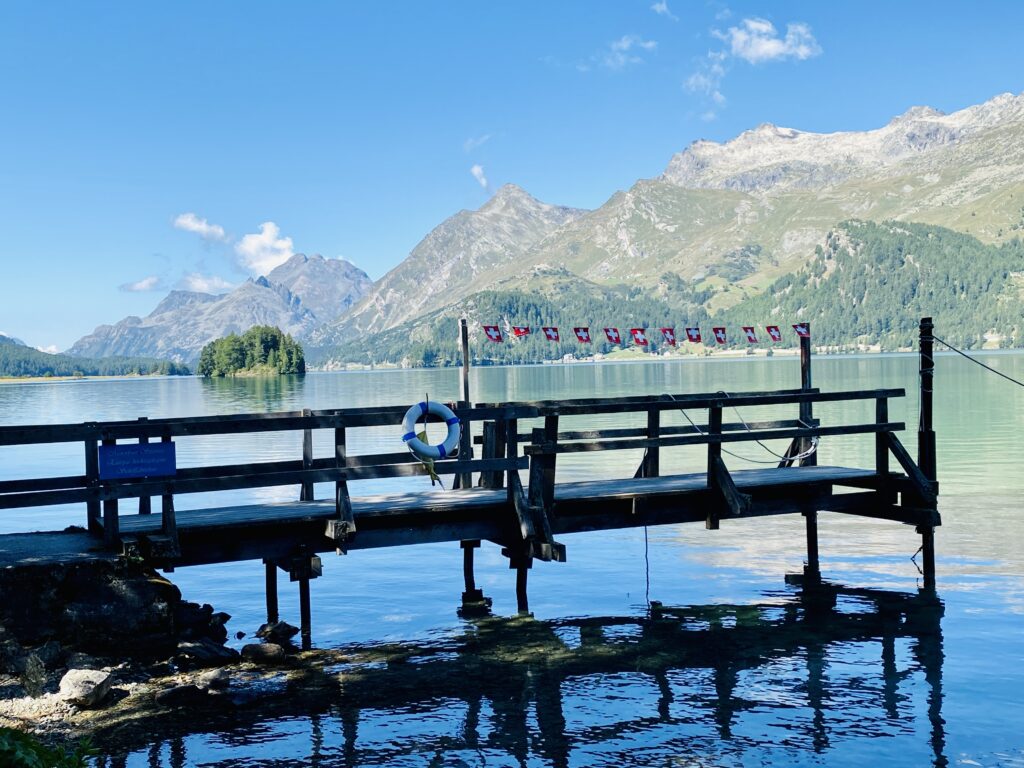 Lake Silvaplana
Lake Silvaplana is well-known among wind and kite surfers. In summer, the adjacent campsite is occupied by sportsmen, because it is super well situated for excursions. There is a bus stop right in front of the entrance. Different bus lines lead directly to St. Moritz or to the various mountain railroads and excursion destinations.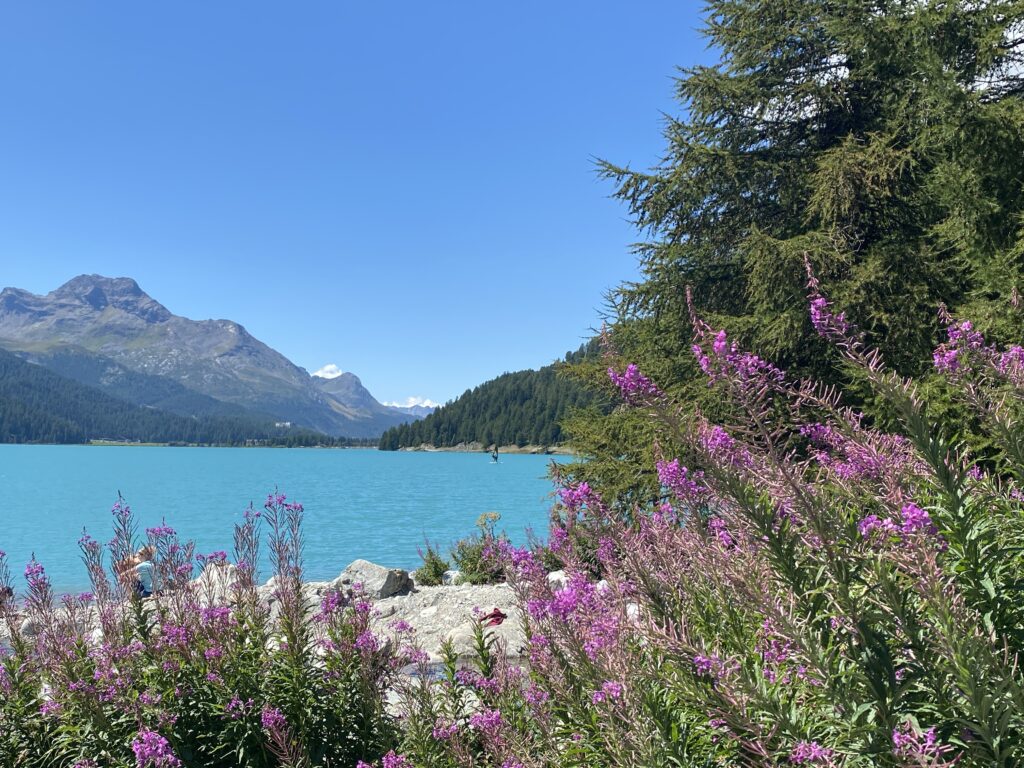 St. Moritz in summer, Sils Maria
Lake Sils is one of my favorite lakes. The small village invites you to take a break. Under the umbrellas at the village square we enjoy coffee and cake and can watch the people before continuing on our way. In the village there is also the Nietzsche House with a museum. At the lake below there is a memorial stone, which we visited once in winter.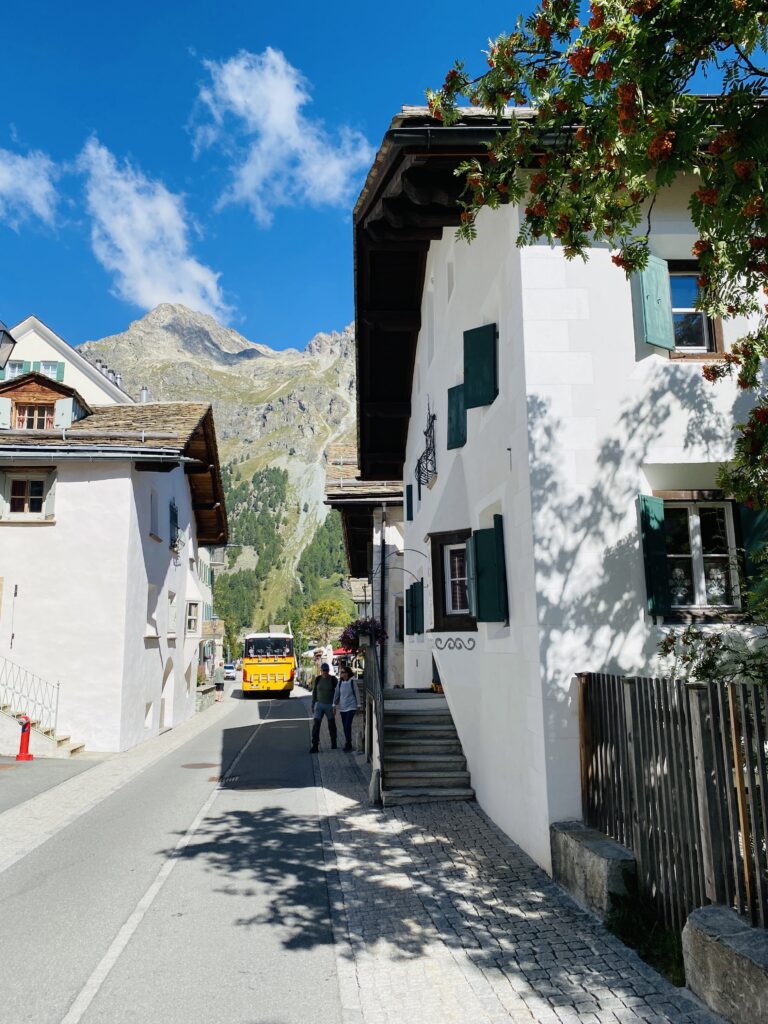 St. Moritz in summer
Unfortunately we don't have a bicycle with us and so we walk back to St. Moritz. On our next visit in summer we will surely have a bike with us, so that we can also ride the bike paths.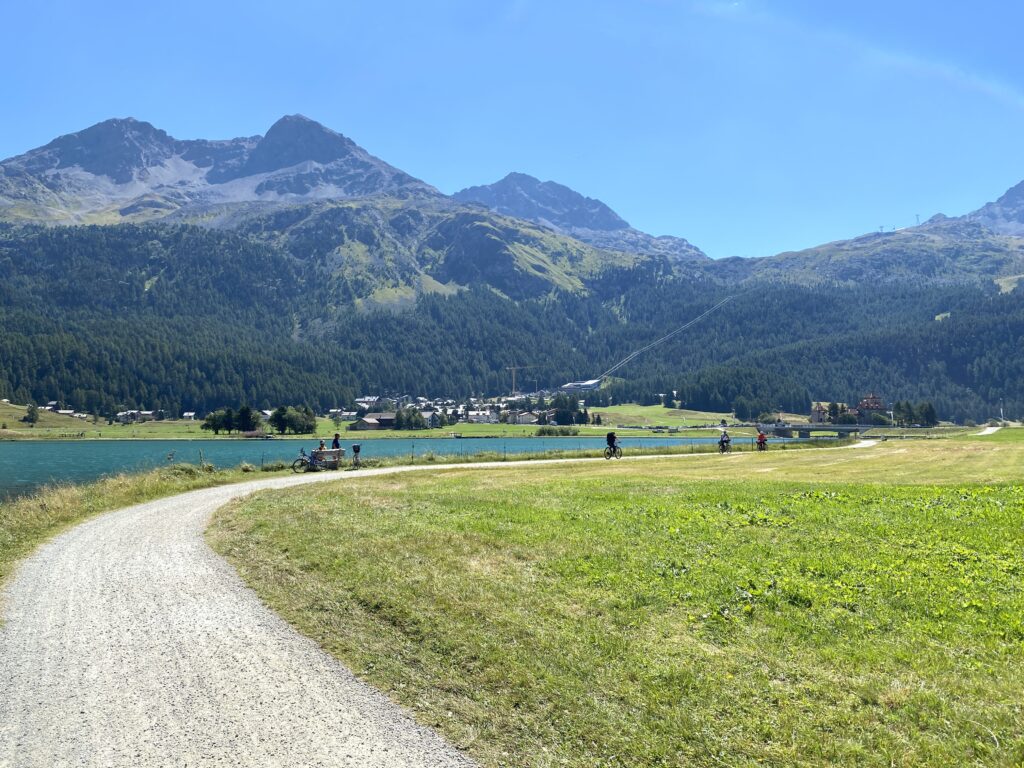 How about a weekend trip in St. Moritz? The OllO World Team wishes you a nice day.
OllO World website
Our OllO World website is ready. Now the colorful pins can be searched via desktop/notebook or Android phones as well as iPad. Who is looking for inspiration for trips or vacations? With keywords such as bathing establishments, hiking, countries (Italy, France, England, USA etc.) can be searched specifically. Click here to go to the OllO World website.
OllO World iPhone App
We also have an iPhone App. If you want to record your own pins and document your vacations, the iPhone App is the right choice. You can also inspire other travelers with your own entries. Who has not yet downloaded the iPhone App? Click here to go to the App Store and download the OllO World App.
You might also like this trip to the vineyards on Lake Geneva.