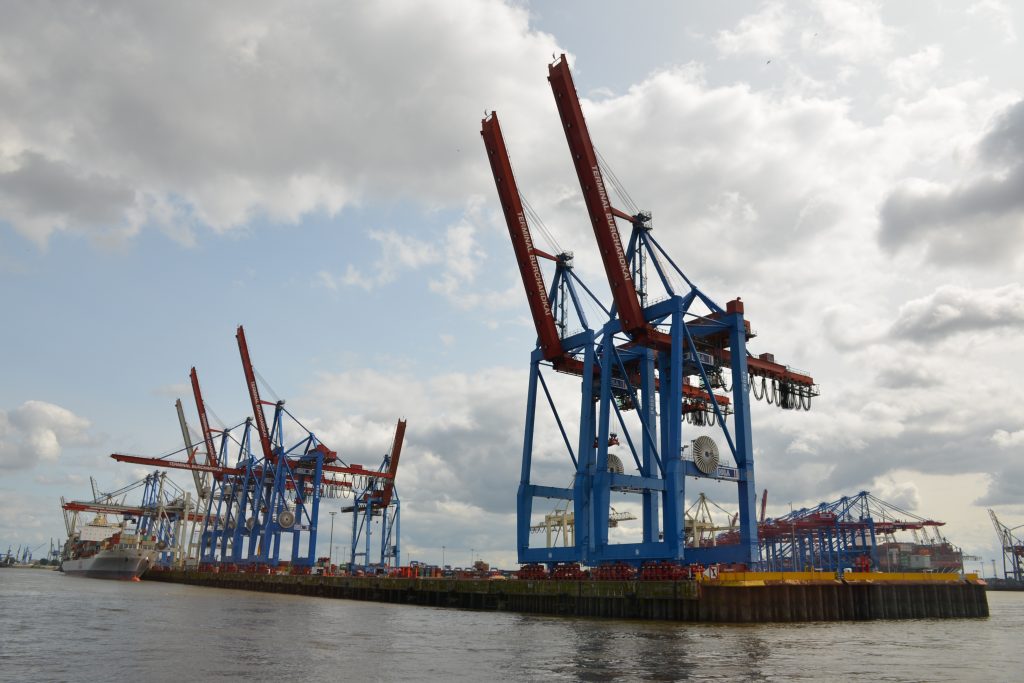 Hamburg, harbor
Hamburg is connected by the Elbe river to the North Sea, where huge and gigantic cargo ships and cruise liners cross. It's a different world, especially for people from the inner land. The transport maneuver of the Queen Mary 2 in front of the hotel Westin is breathtaking. A harbor tour to the transport ships by boat or bus is highly recommended.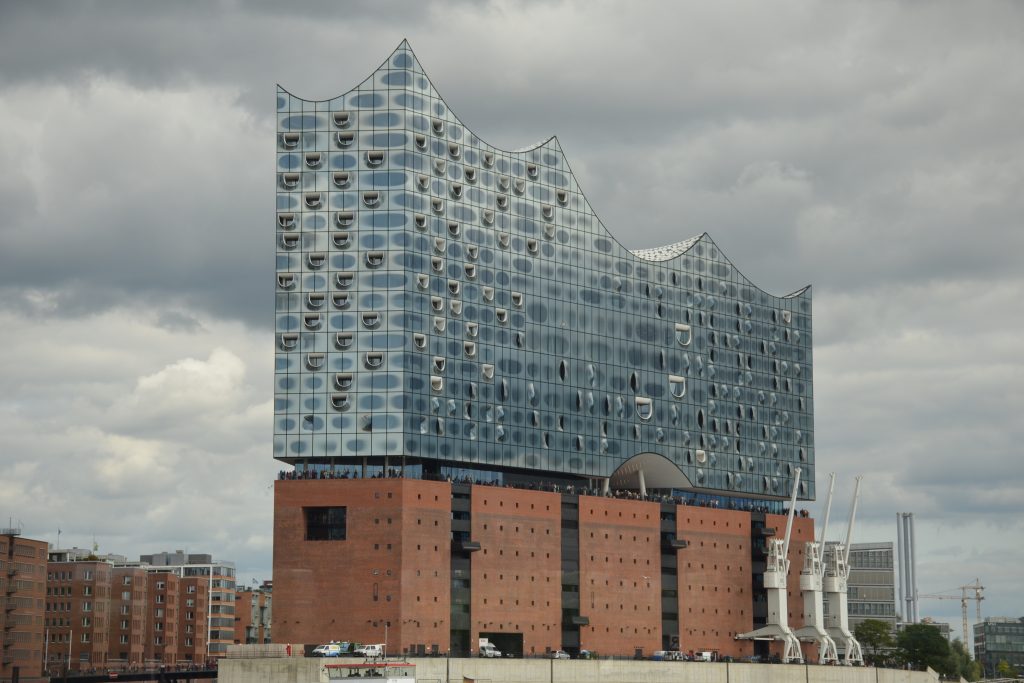 Hamburg, Elbphilharmony, concert hall
Hamburg doesn't show off only with cruisers or transportation ships. The new object of interest is the Elbphilharmonie, the concert hall built by the architects Herzog und de Meuron. The concert hall has been opened in 2017. In the past, the building was a store house for coffee and chocolate beans named Kaispeicher. If you intend to visit a concert, booking in advance would be the best to do. With fortune, you might get some last minute tickets by the assistance of the concierge in your hotel.
Hamburg, counterfeit brickwork architecture
Hamburg is a city of contrasts. The counterfeit brickwork architecture is under monument protection by the city and had been set on the list of the UNESCO world heritage site. The store houses are built on oak stakes, so that one side of the houses is connected to the street and the other side has a junction to the water.
Hamburg, recreation area
The recreational area is around the Alster lake and river. It's an awesome place for jogging, biking or just relaxing.

Hamburg, restaurants
You will find lots of restaurants in Hamburg. Maybe you are interested to visit some of the star restaurants from famous TV Chefs like Cornelia Poletto, Christian Rach or Tim Mälzer. The Fairmont hotel Vier Jahreszeiten will be a great address for a coffee or tea break on the terrace. The view of the river is stunning.
A journey to Hamburg is always worthwhile.
Save