Larches show the golden splendor
Golden autumn in the Engadine. Autumn is probably the most beautiful season in the Engadine. When the sun shines into the discolored trees, my breath almost stops. Every photo almost looks like a painting. No wonder many painters and writers have settled in the Engadine. To name just a few of them: Giovanni Segantini, Ferdinand Hodler, Hermann Hesse, Nietzsche or Proust. The area inspires in all seasons, but especially in autumn, I find.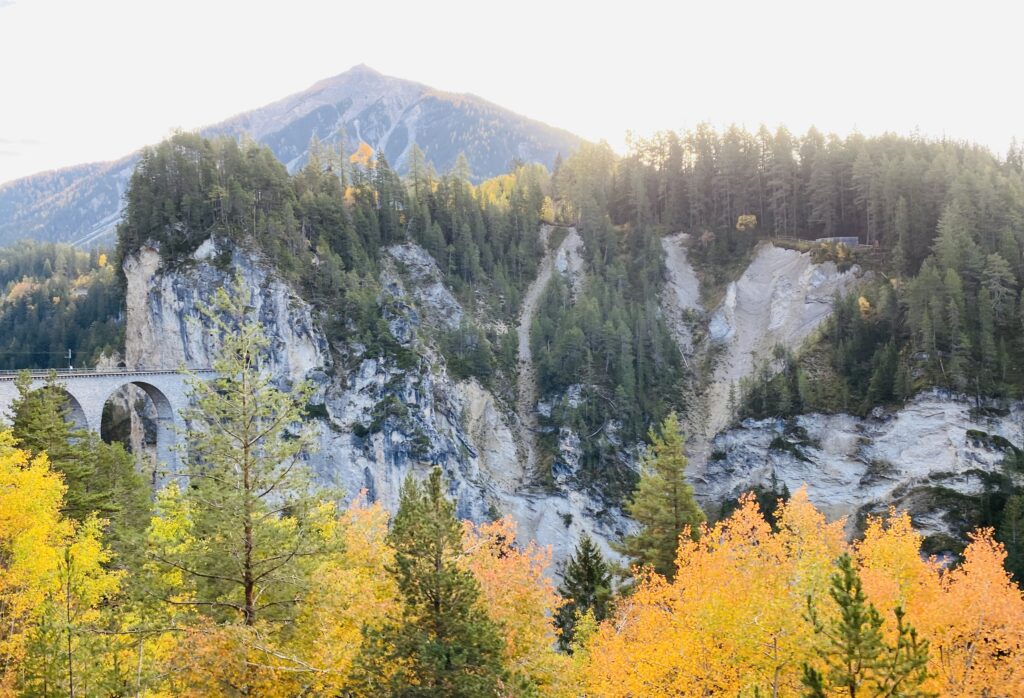 Feeding birds at Lake Staz
An experience is feeding the birds. In Pontresina and also at Lake Stazer, the birds are trusting and even eat from your hand. If you have bird food with you, you can take beautiful photos with a little patience. I did not miss the spectacle.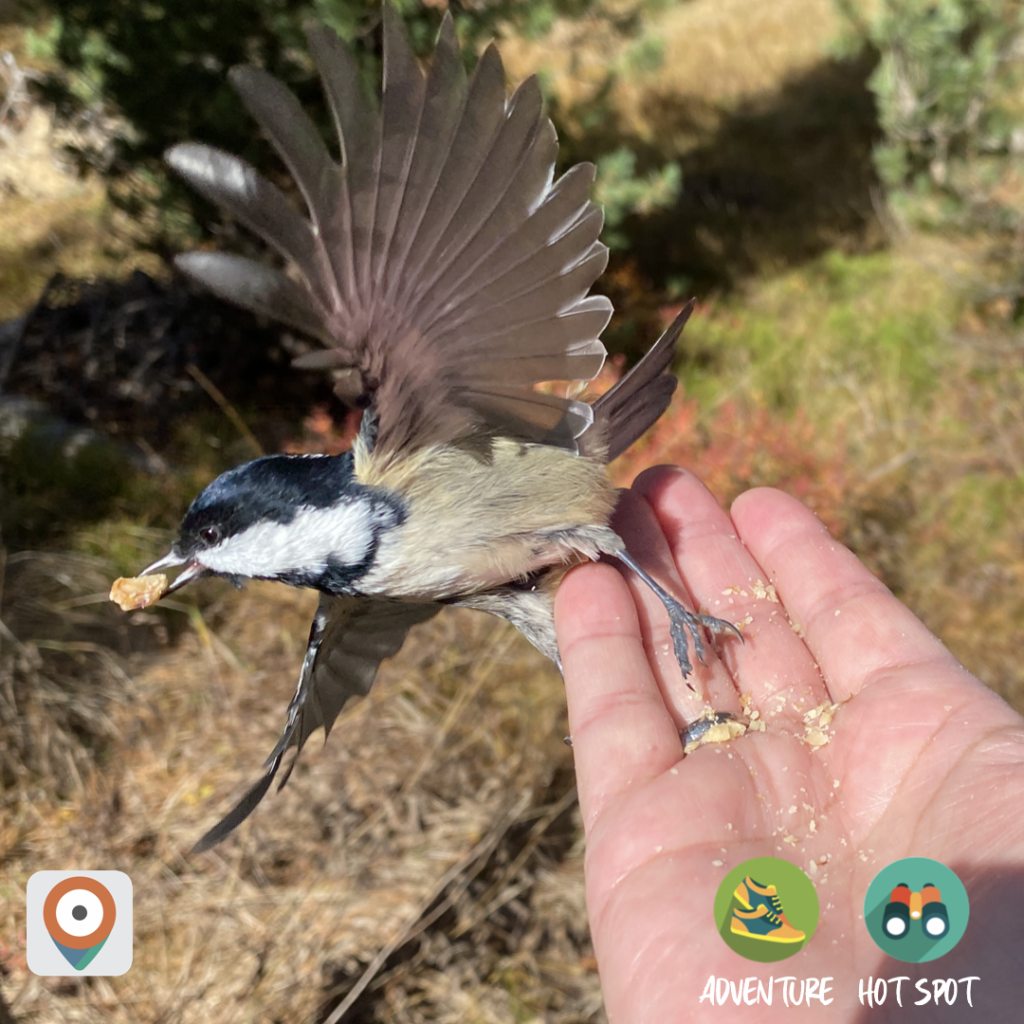 Hike from Pontresina to St. Moritz
However, before setting off, I allowed myself a stop at the Kochendörfer pastry shop. There you can get the best Bündner nut cake. This is a great take home gift. Since I am unfortunately, due to time constraints, only allowed a picnic, I also took delicious sandwiches.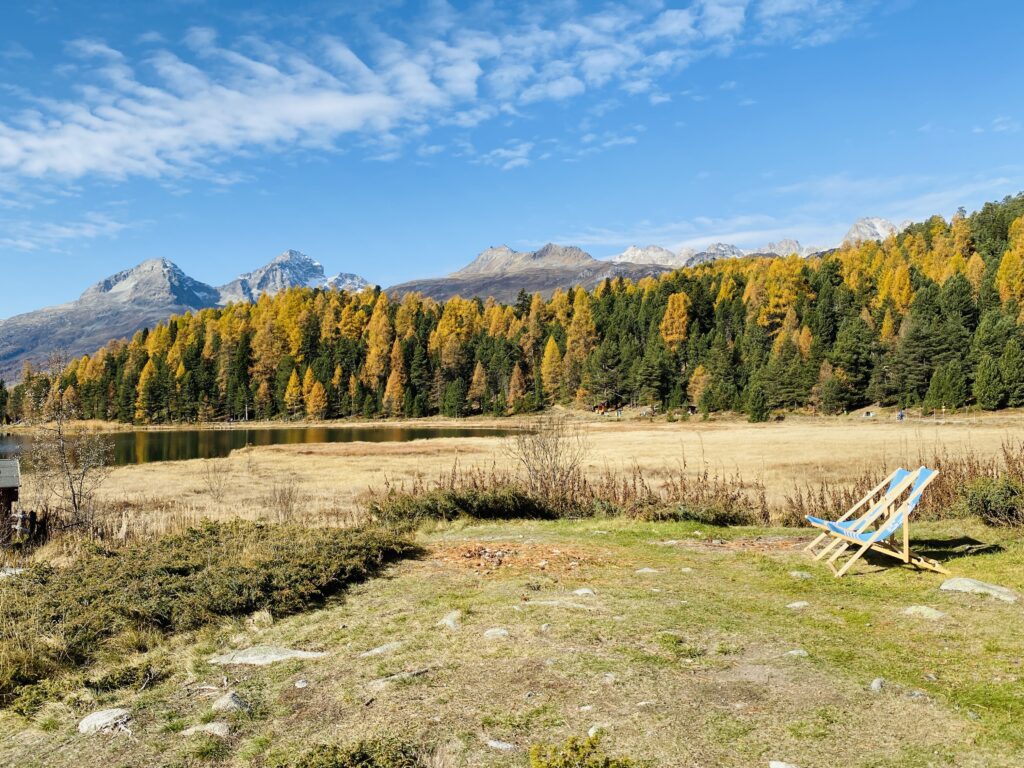 Val Roseg or to the Stazersee to St. Moritz
As starting point I have chosen Pontresina. On the way to the confectionery Kochendörfer I pass the horse-drawn carriages to Val Roseg. They are also on the road in summer and autumn. However, I save this excursion for deep winter. So I make my way to Lake Staz with Bündner nut cake and sandwiches in my backpack. Since autumn vacations are, I am not alone on the way. Doesn't matter. It gives a good feeling to have made the right decision. Indeed, I am rewarded with beautiful pictures. The larch trees with deep yellow foliage in rank and file. Wonderful.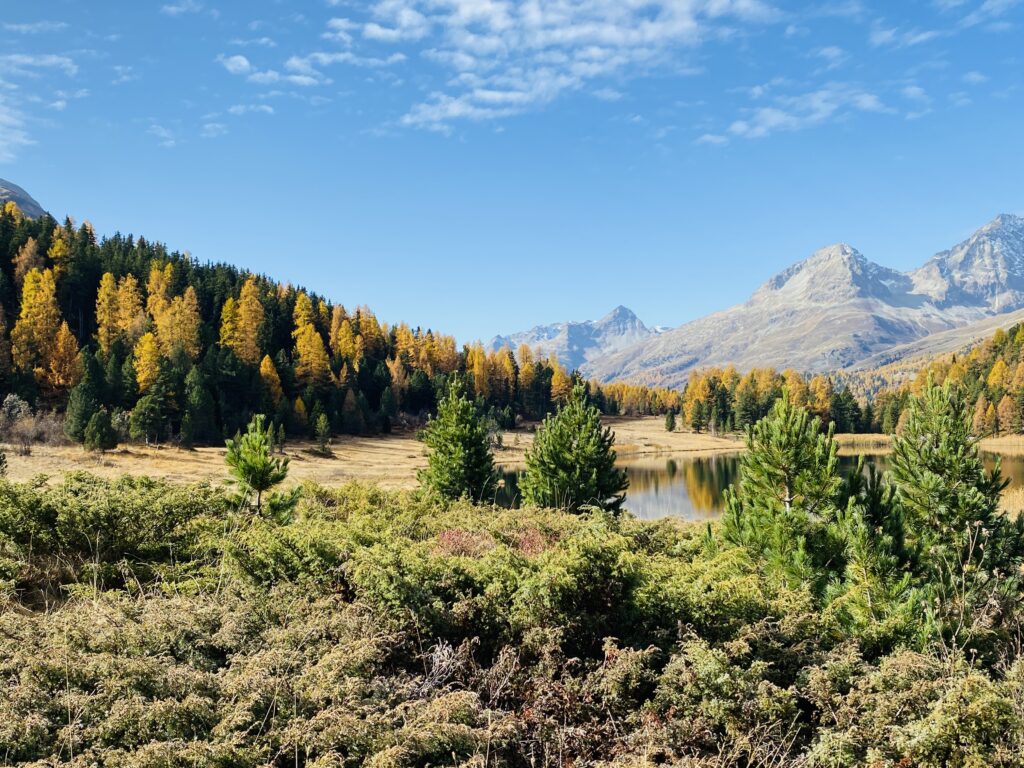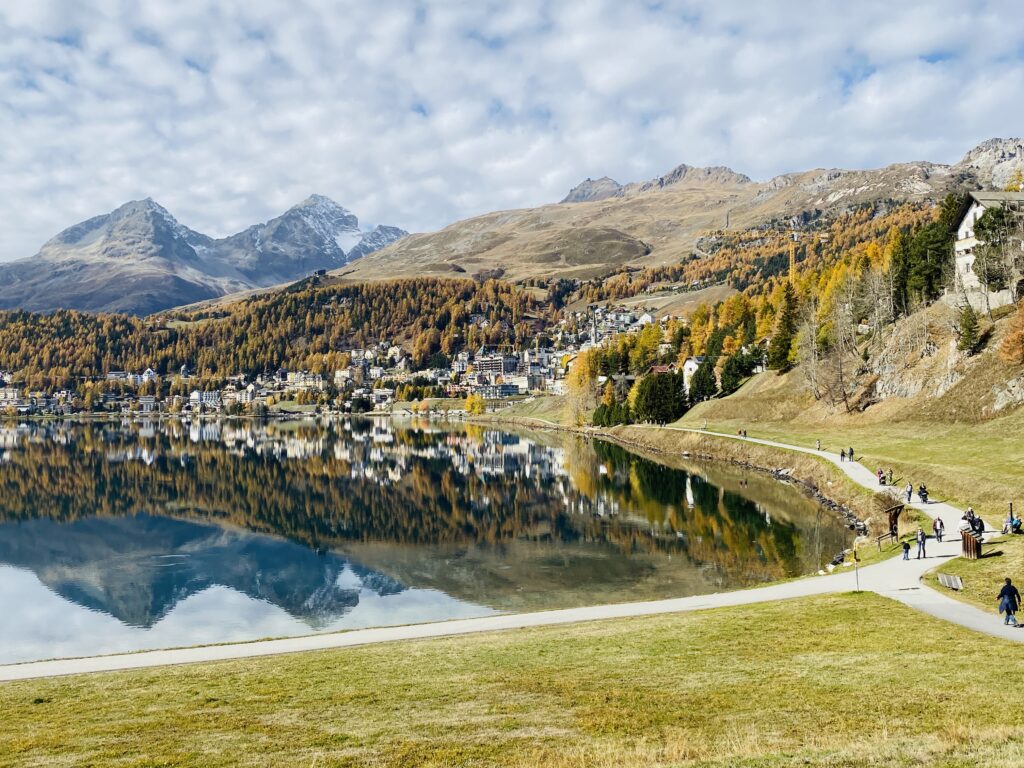 Around the Lake Staz there are many places to sit. There is also a food truck. Hikers, joggers and cyclists are now out and about enjoying the sun and the beautiful landscape.
The OllO World team agrees that it was a successful excursion. Soon, however, the area beckons with winter hiking trails and sports in the snow.
Maybe you will like this trip to Val Roseg too.
OllO World website
Our OllO World website is ready. Now the colorful pins can be searched via desktop/notebook or Android phones as well as iPad. Who is looking for inspiration for trips or vacations? With keywords such as bathing establishments, hiking, countries (Italy, France, England, USA etc.) can be searched specifically. Click here to go to the OllO World website.
Here you will find some inspiration pins:
Chäserrugg, Circular Hike
Gorner Glasier
Twinliner, Samnaun
OllO World iPhone App
We also have an iPhone App. If you want to record your own pins and document your vacations, the iPhone App is the right choice. You can also inspire other travelers with your own entries. Who has not yet downloaded the iPhone App? Click here to go to the App Store and download the OllO World App.