Allmend-Brunau oasis for sports enthusiasts. Hiking, biking, skating, jogging and enjoying. A beautiful hiking and biking trail stretches along the Sihl river in the middle of the city of Zurich. If you extend the path in the direction of Sihlbrugg, you will arrive directly at the Sihlwald Nature Center.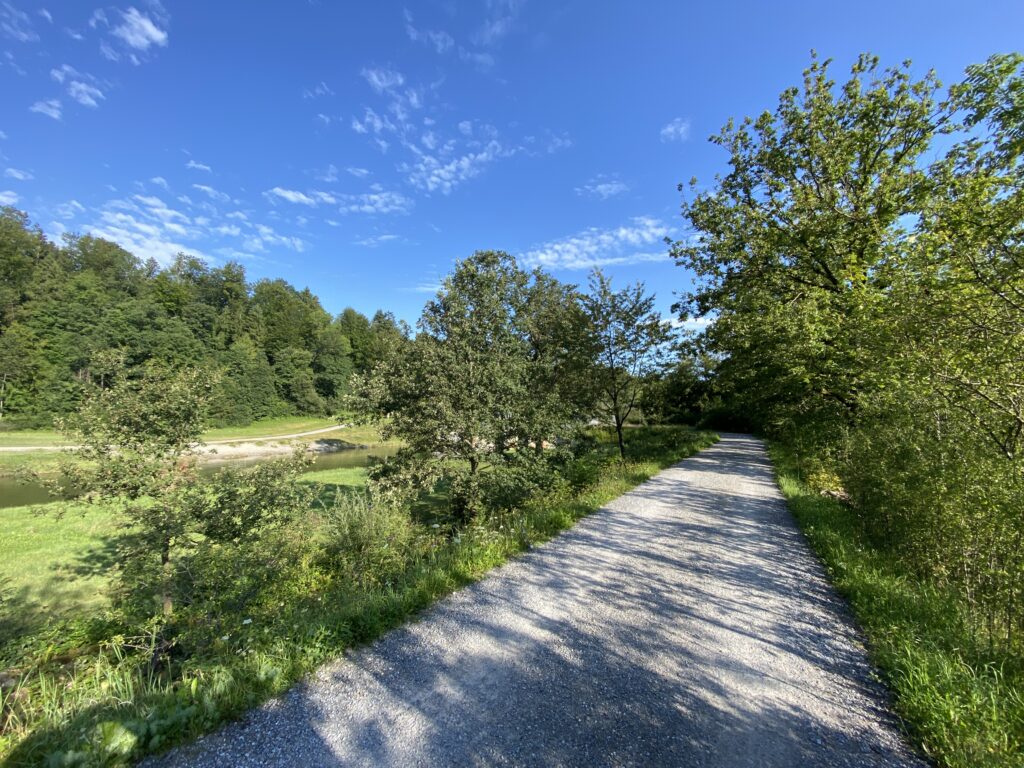 Allmend-Brunau oasis for sports enthusiasts – River path to Zurich
I start in Adliswil and cycle through the forest along the Sihl. In the shade of the trees, the sun does not burn on my head, on the contrary, it is pleasantly cool. At Manegg, I drive under the road along the river in direction of Zurich City. Wow, a giant construction site is on the right side of the path! The bike trail in front of the houses leads directly to the city center, so the future residents can also ride by bikes to work or enjoy the recreation area on their doorstep.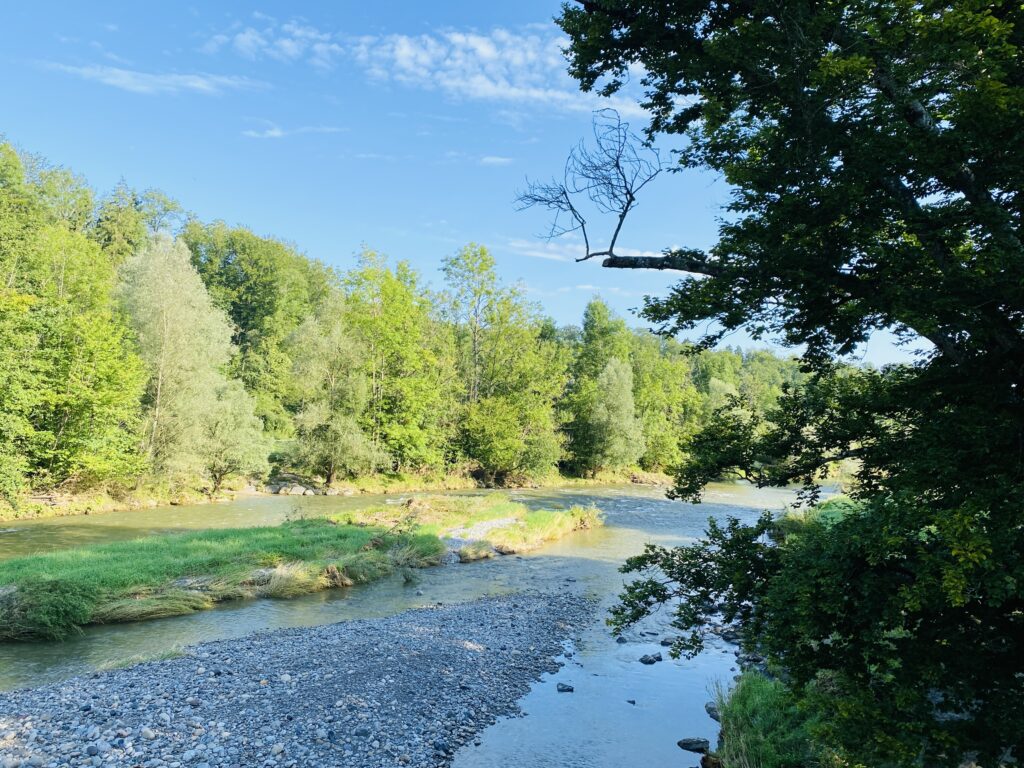 Recreation area Allmend Brunau
Now the path leads over the bridge to the other side. I have already reached the recreation area. Joggers, cyclists and hikers approach Sihlcity. The Allmend is also very popular with dog owners. Big and small four-legged friends romp around.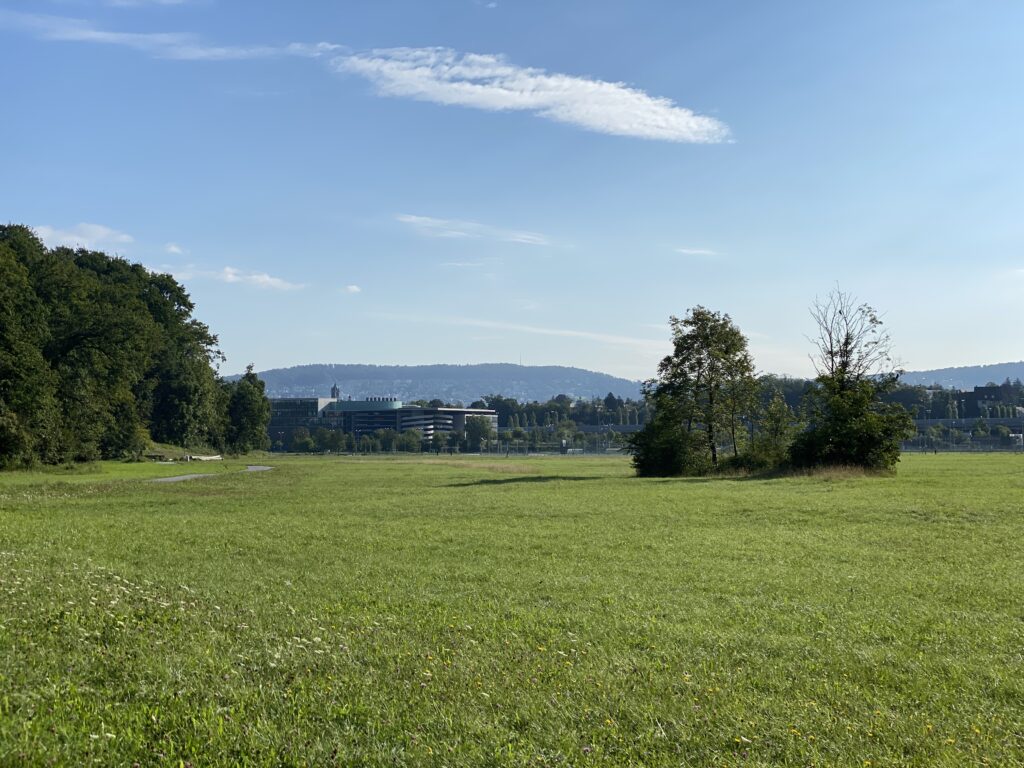 Freestyle Park Zurich
The spacious facility is surrounded by soccer fields. The usable area of the park is 5500 m2, which makes it one of the largest freestyle parks in Europe. Some skaters are warming up. I am always fascinated how light everything looks.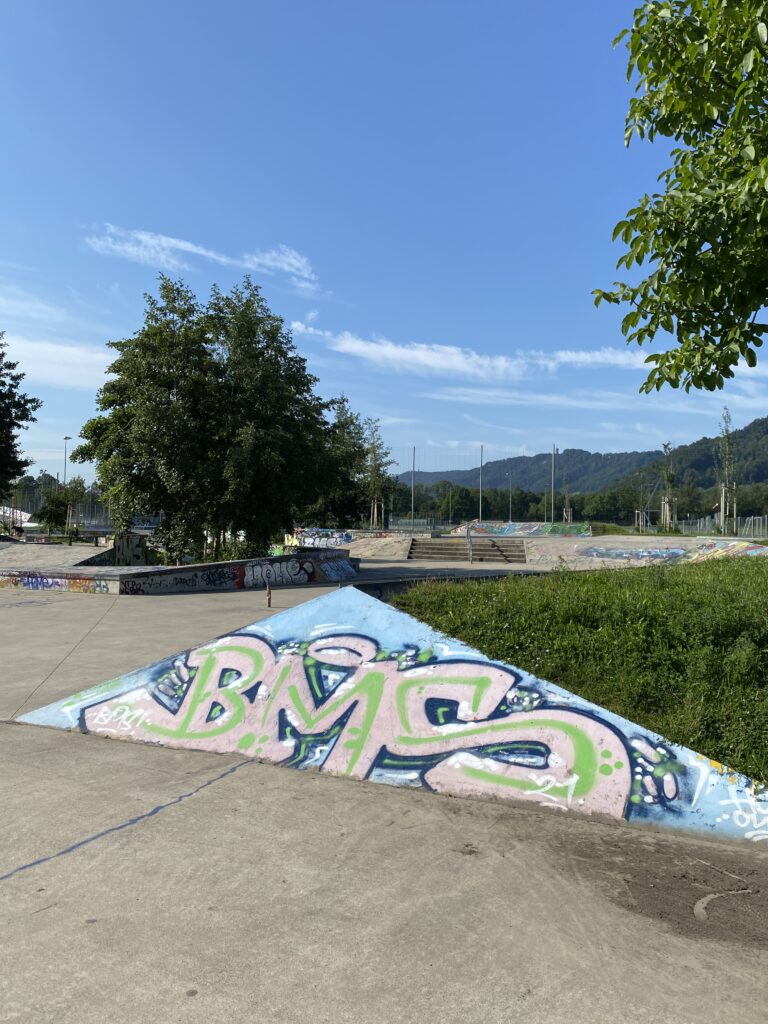 Bike Park Zurich
The Olympics have shown it. The Swiss love bicycles and have won medals in various bike disciplines in Tokyo. That spurs on. You can book courses here as well. Whether with BMX bikes or other bikes, there is certainly something for everyone. Even the very young fans will find a wheel track. Early practice, who wants to become a pro. You will find four performance units in the track. Well, if you are no crack in biking, no problem, it is also super interesting for spectators.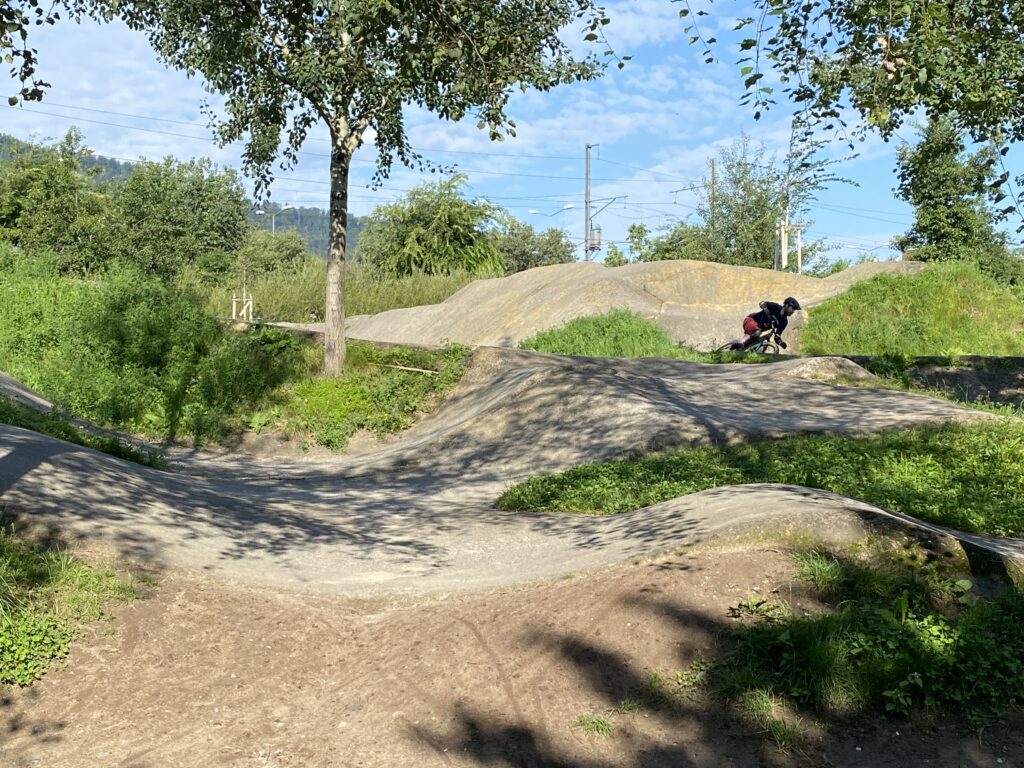 If you haven't been to the Allmend for a long time, you might even be able to make up for it at the weekend. Or take a short detour to the green oasis after shopping in Sihlcity. Watching the skaters or bikers makes you curious about these sports, I think.
The OllO World team wishes you a nice weekend.
OllO World App
We also have a travel app. You will find many excursions in the app. Have a look at it? If not, check it out. You can download the app under the link in the App Store.
Maybe you are interested in this trip to the Italian part of Switzerland too.