Tibetan suspension bridge in Ticino. The day in Bellinzona was planned differently. Since the weather was fine and I caught a train earlier, the Tibetan Suspension Bridge was on the program.
Cable Car
The ascent to Monte Carasso I imagined to be easier. From Bellinzona station the bus no. 2 goes to Monte Carasso Funivia. Not far away is the valley station of the small cable car that leads up the mountain.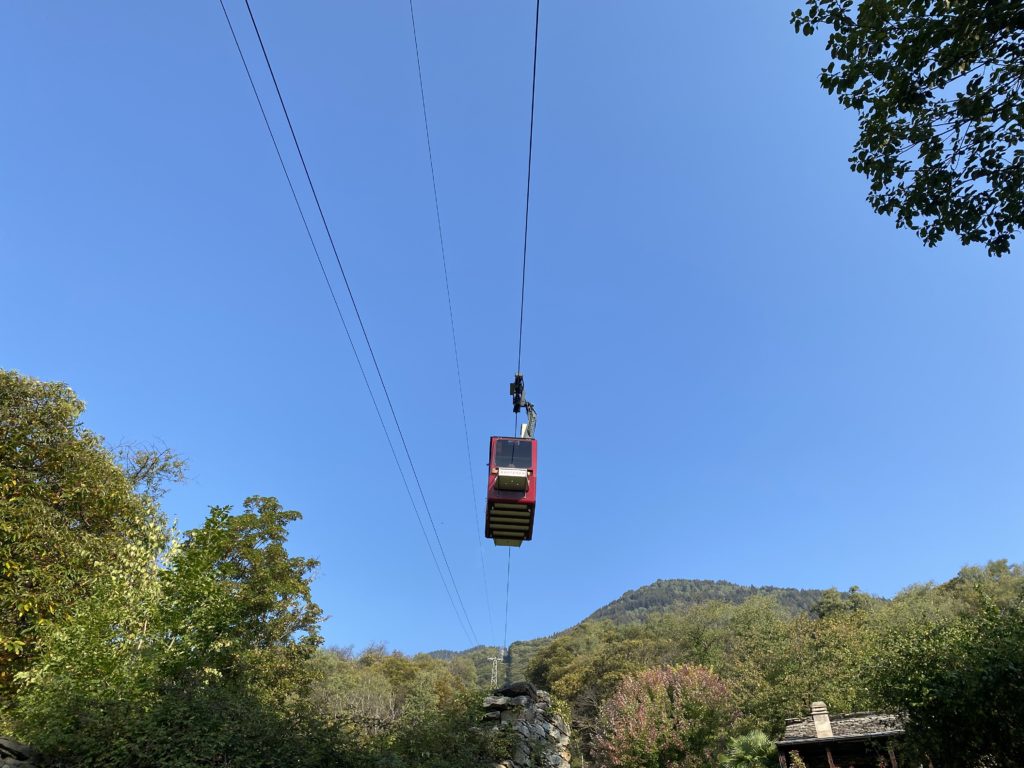 Hiking to the Tibetan Suspension Bridge
I get off at the middle station. Curzutt is the small village where the trip begins. The path leads through chestnut woods. Unfortunately it mostly goes up the hill. But the effort is worth it. You pass the Chiesa di San Bernardo. At a pasture with cattle is a water tap. Yes, water is urgently needed. The ascent makes you thirsty. It takes about 60-70 minutes to the bridge.
Tibetan Suspension Bridge
The bridge extends over 270 meters. If many people walk on it, it can wobble, not a pleasant thing for people with fear of heights. Nevertheless, one should dare it. The bridge is well secured and has railings on both sides. Nothing can happen.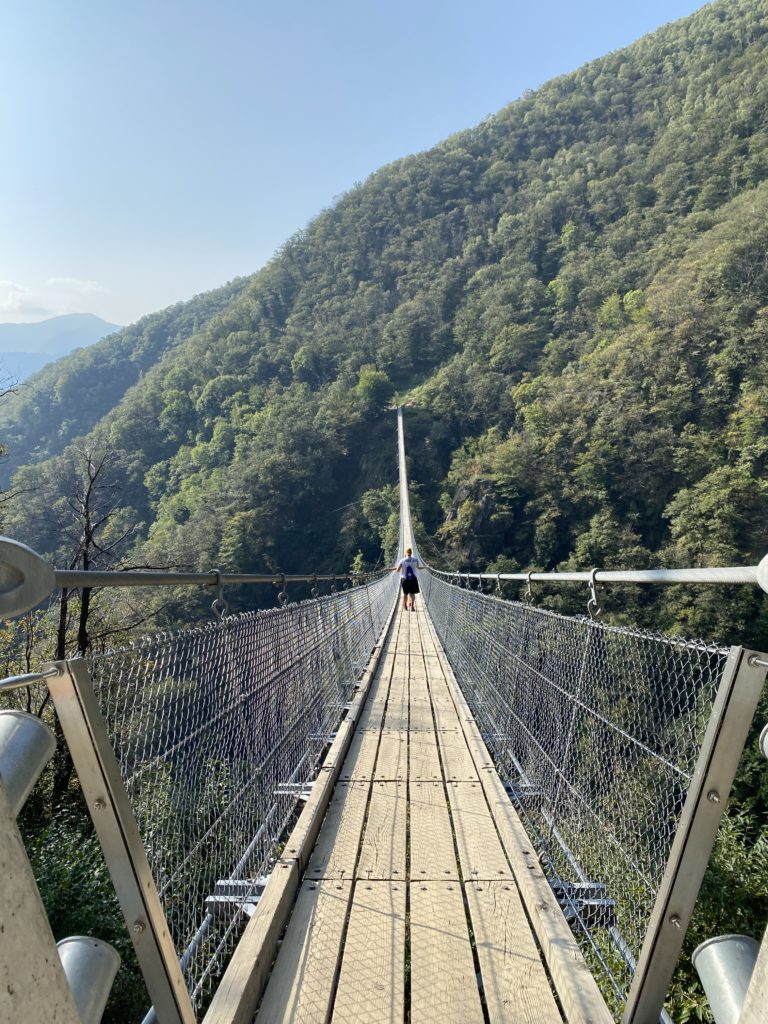 Restaurant at the rope station
Unfortunately the restaurant was fully booked, so I would have had to wait an hour. That was too long for me. My tip, definitely pack something to eat & drink. On the way there are enough possibilities to find a nice place for a break.
Cooling Down
Since I didn't book a hotel room, I should have packed an extra t-shirt. On the way to the cable car station you pass the swimming pool of Bellinzona. Tip 2, make sure to pack a bathing suit. A cool down would have been great.
The autumn vacations are just around the corner, this excursion offers adventure and sport, as well as pleasure when a fine lunch is waiting.
The OllO World Team wishes you a nice trip.
Who hasn't downloaded the OllO World App yet? Click here for the link.
Maybe you like this excursion to Fribourg too. Click here for the blog post.