Favorite Places: Paradeplatz, Zurich
Zurich is one of the most attractive cities worldwide. Only Copenhagen can beat it. The quality of life is highly rated and so is the standard of life. Normally I'm overwhelmed by skyscrapers and modern buildings, nevertheless, the smooth architecture here in Zurich feels like home.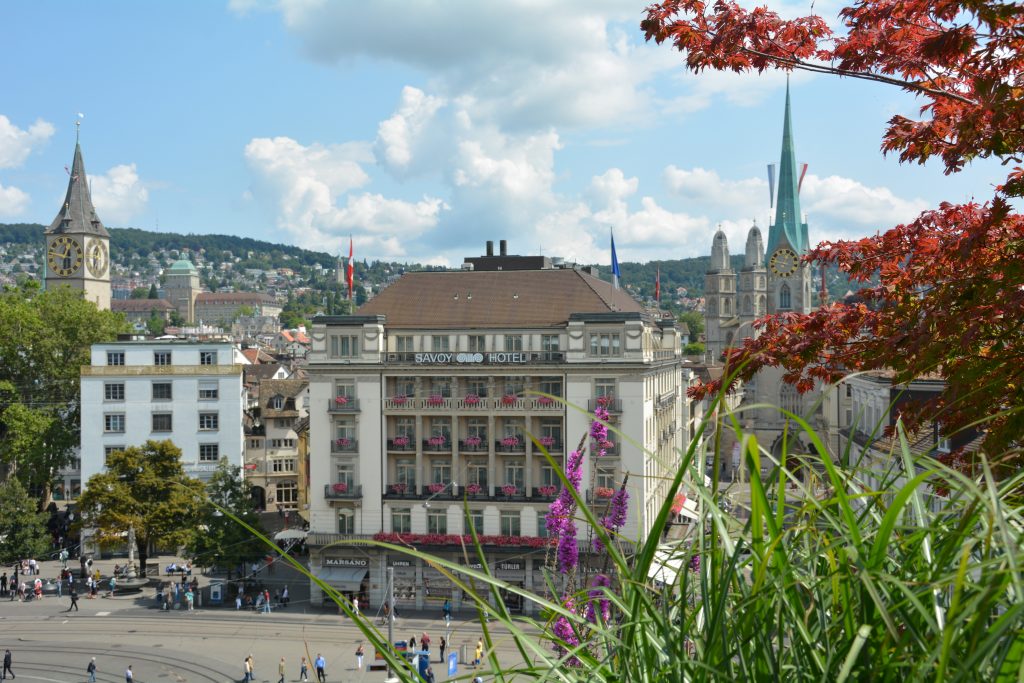 The Paradeplatz is one of my favorite places. I cannot count how many times I crossed the place by tram or foot. The Paradeplatz is part of the Kreis 1, called the inner City which is located around the Bahnhofstrasse. Until the 17. Century the place was a stock turnover for goods especially for pigs. In 1819 the place was renamed to Neumarkt. Years later in 1865 the place became the official name of Paradeplatz. The first well known hotel was the Savoy Baur en Ville, which was built in 1838 and which is still there. The two big Swiss banks built years later their headquarters next to the Paradeplatz. Don't forget the famous Sprüngli pastry shop. It's a must to stop by. Especially the Luxemburgerli and the Truffes du Jour are very famous sweets to test or as gift for friends. The Paradeplatz has been completely refurbished in 2000.