Round trip between two historical towns
Discovery trip to the Thurgau. To be honest, as a citizen of Zurich, you don't necessarily get lost in the canton of Thurgau. This assumption is already fundamentally wrong. The canton of Thurgau offers more than just must from apples and pears. A suspension bridge that one can almost compare with the Golden Gate Bridge. Swimming in the Thur. Finally, for those who are not yet married, get married in a baroque town hall in Bischofszell.
With the bike through Weinfelden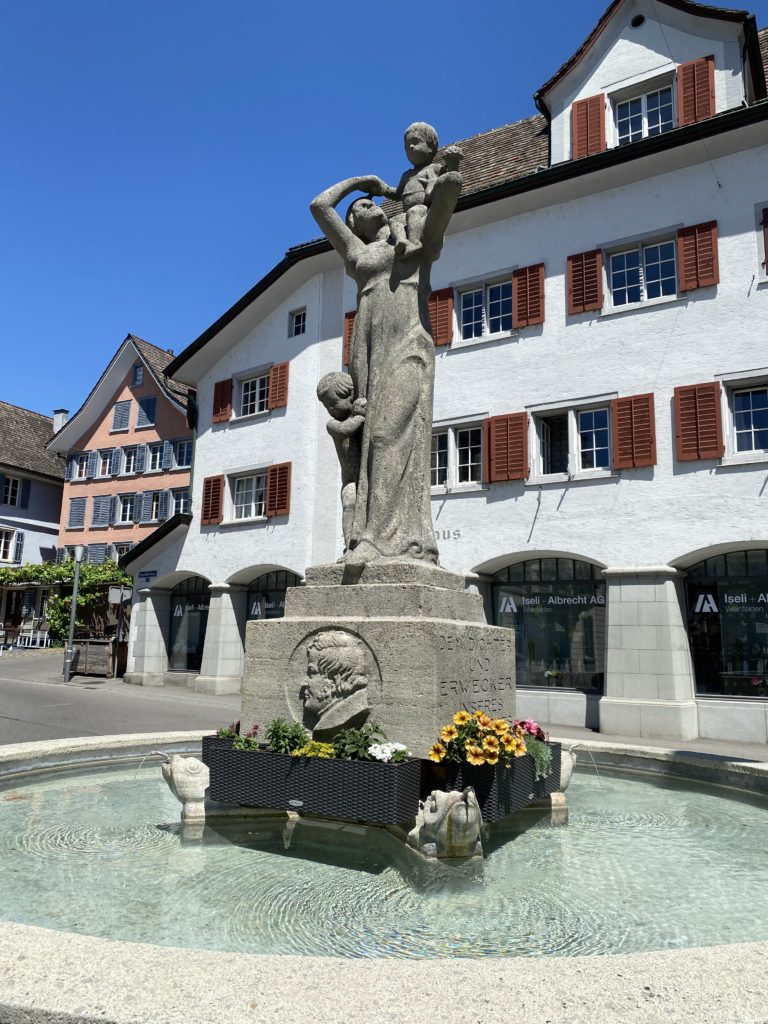 Weinfelden can also be easily explored by bicycle. There are many small cafés and also a restaurant with Gault Millau points. Depending on when you arrive, a coffee is the right solution. Strengthened, you continue on to the Ganggelisteg. A suspension bridge in the format of the Golden Gate Bridge, but somewhat smaller. It leads over the Thur. You can even take a bath in the river. Also in the forest around the footbridge you can find cosy places for a snack. For picnic there is a fireplace about 150 m from the footbridge. It would be better to have a picnic without a fireplace, because it might already be occupied.
Bischofszell terminus
After a rest, the journey continues to Bischofszell. The old town is like a picture book. In the middle of the old town surrounded by houses is the Roman Catholic parish church with a large garden and old trees. At the eastern entrance is the arched tower. A gate leads to the inner part of the town.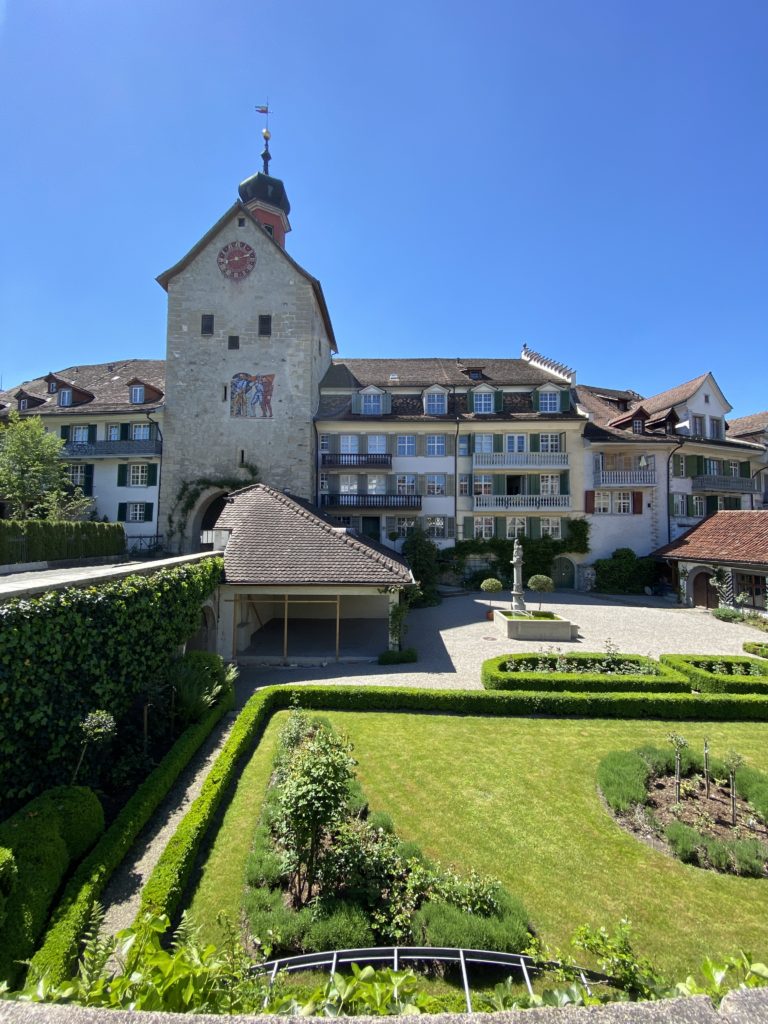 The town hall in Bischofszell somehow does not quite fit the style. The pretty, filigree baroque building was rebuilt after a town fire in 1743. The building is beautiful. The ballroom with stucco ceilings can be rented. So nothing stands in the way of a romantic wedding.
Various restaurants in the inner core with terraces or garden let you forget the effort of the bicycle tour. The apple pit stop is also charming. A water well filled with cider is handed out to the cyclists. Yes then cheers!
Back it goes again with the train. A beautiful trip comes to an end. Olga & Ollo were delighted.
Have you already downloaded the OllO World Travel app? Maybe you might like this post as well.