OllO World Magazine, Capture Moments
Visit Schellenursli in Guarda
I knew the house in Guarda only from the picture book. That was one reason to capture the real moment in the OllO World app. The story of the Schellenursli is set in Guarda, a village in the Engadin in Switzerland. It's about the Chalandamarz, a tradition, which is held every year on March 1st, where the children drive away the winter with a bell.
I recommend a walk through the village very much. In Guarda I found several restaurants where you can have a coffee or lunch.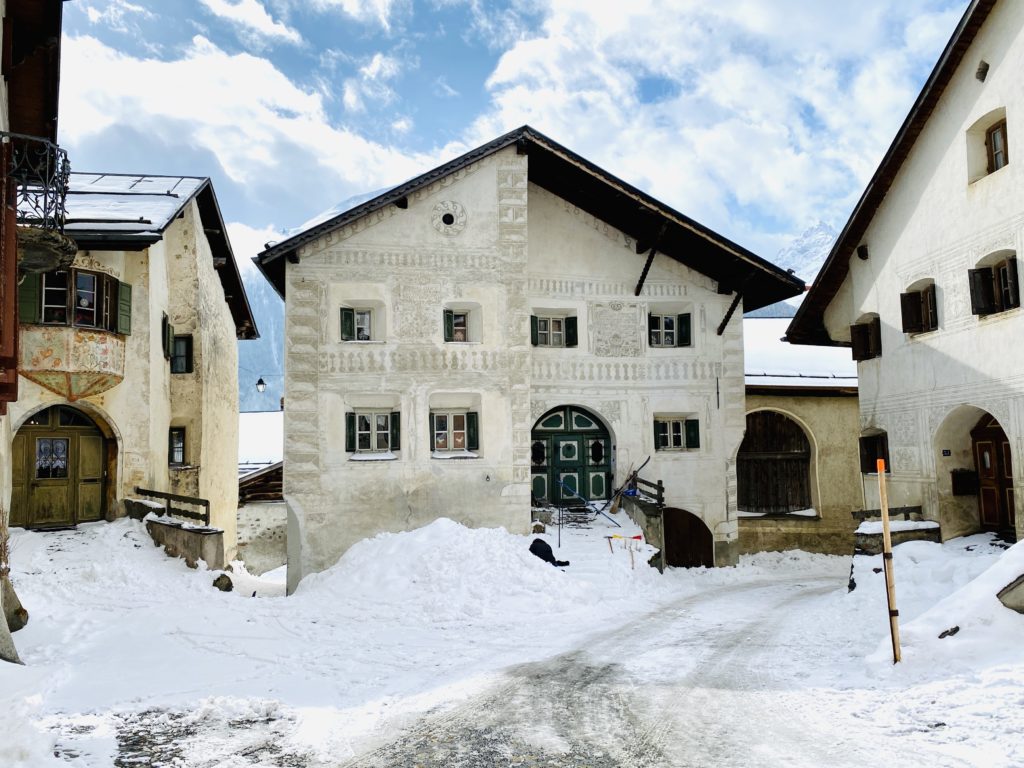 A bell for Ursli
A bell for Ursli, is a picture book illustrated by Alois Carigiet and written by Selina Chönz. The protagonist, Ursli, receives only a small bell for the Chalandamarz. He is teased about it by the other village boys. With the smallest bell he has to run at the back of the procession. Ursli does not like this very much and remembers the big cowbell that hangs in Maiensäss, (little cabin in the Swiss mountains). So he sets off on the dangerous path through the deep snow up to the hut. At dusk, the whole village is looking for little Ursli, his parents are very worried. However, the boy has happily arrived in the deep snowy Maiensäss. Everyone is relieved, when he returns home the next day with the big cowbell. Now Ursli has the biggest bell in the village and leads the procession.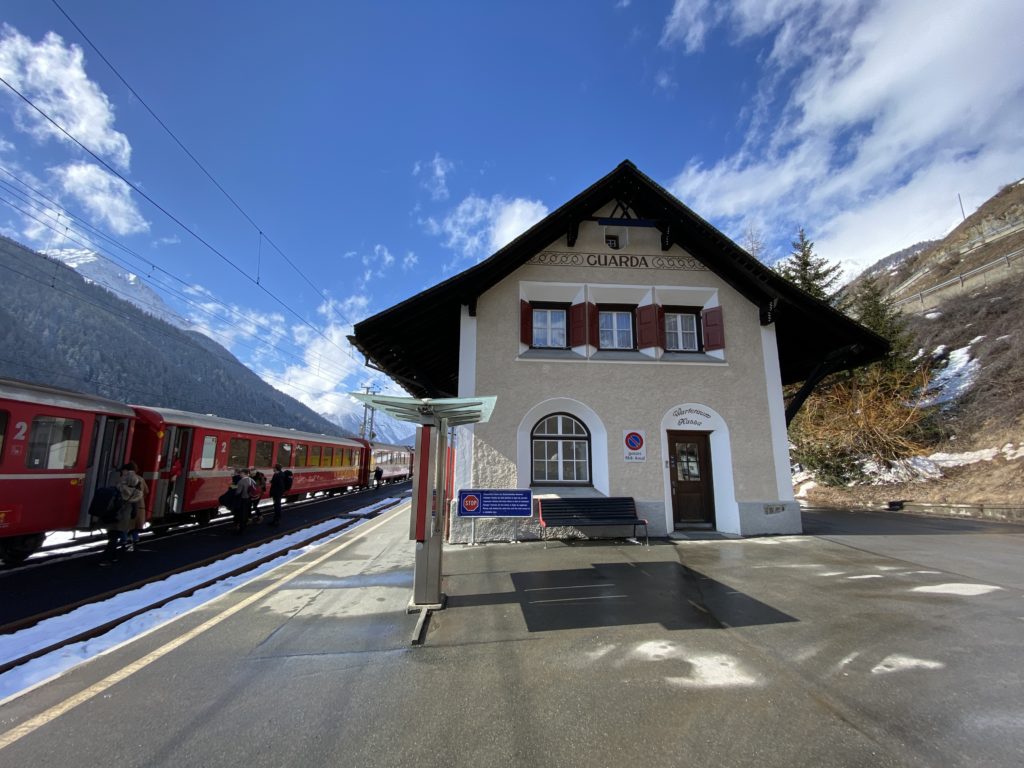 Alois Carigiet was inspired by a house in Guarda. That pictorial building served as a model for his illustrations in the book. A few steps away, I found the museum dedicated to Alois Carigiet. Children who don't know the Schellenursli, may learn there, about the illustrator and his works.
Capture Moments in Ftan
My next place of interest was Ftan. I went to the Bus terminal in Scuol. All the busses there serve the excursion points. Awesome! From the church square in Ftan, I had a wonderful view of the mountains. Not far away I saw a chair lift that leads directly to the ski slopes. From my point of view Ftan and Scuol are ideal starting points for winter sports and also for those who like to visit villages.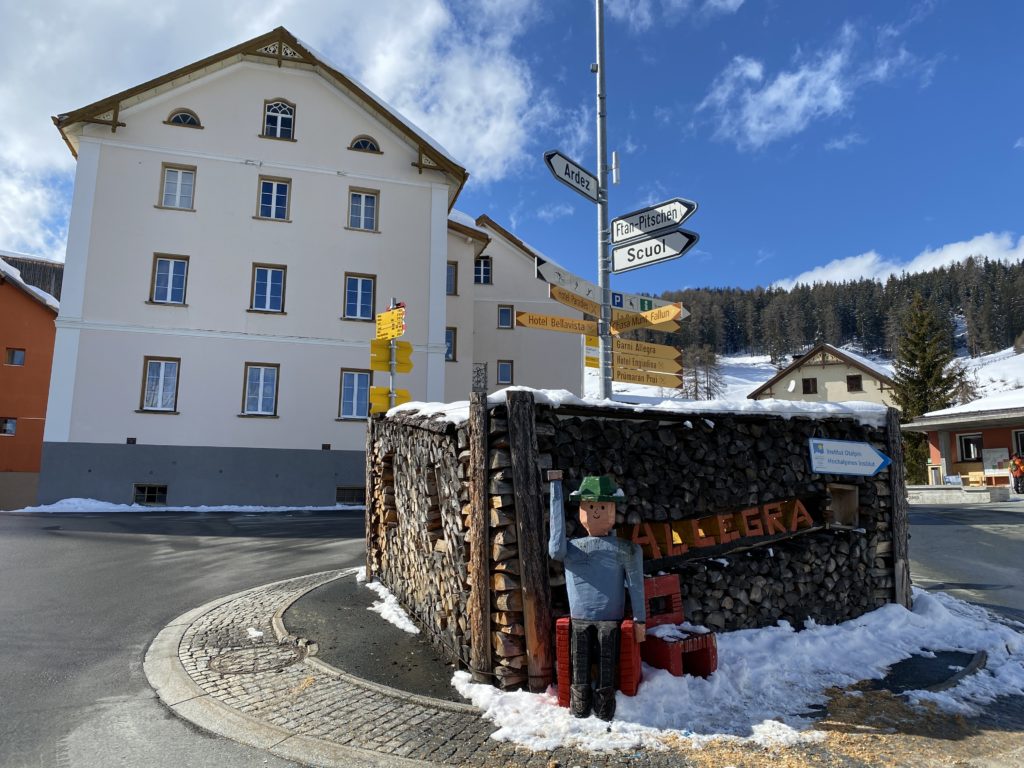 The winter months in the Grisons have convinced me. Spring is now on its way and I'm looking forward visiting in the same area during the blooming season or in summer. What hidden surprises may I discover then?
Do you have plans for the weekend? Pins and paths have been set by the OllO World team. Now you can follow the excursion also virtually. Please have a look in the app as well.
Have a good week, yours OllO World team.