Bettmeralp – a village sinks in the snow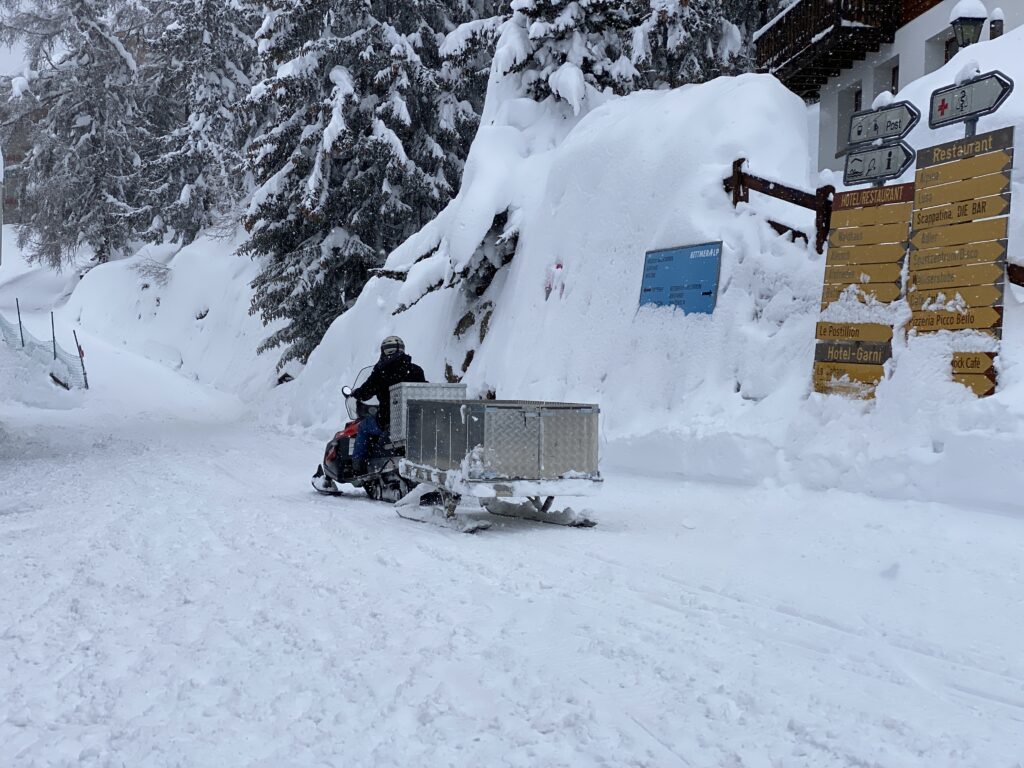 Winter magic Bettmeralp. A village sinks in the snow. Unfortunately, the weather plays a trick on the planning from time to time. The pre-planning looked good. With the snow and fog, we were only able to enjoy a few laps on skis. The winter hike also consisted of strolling through the village. Hiking in poor visibility was a little scary for me, especially since I don't know the area. We'll be back when the weather is nice. The circular hike and gliding over the slopes remains on the agenda as a goal. We are already looking forward to it. The magical winter landscape looks even more beautiful in the sun.
Skiing and hiking
The plan was a winter hike and to glide over the many slopes. High up on the Bettmeralp you come with the cable car. At the same time two different gondolas go to the destination. One makes a stop in the village, the other is an express cable car to Bettmeralp, so to speak. The village is car-free. Vehicles are parked at the cable car station. Suitcases, bags and purchases are delivered by gondola transport directly to the apartment or hotel. Adventurous, we think.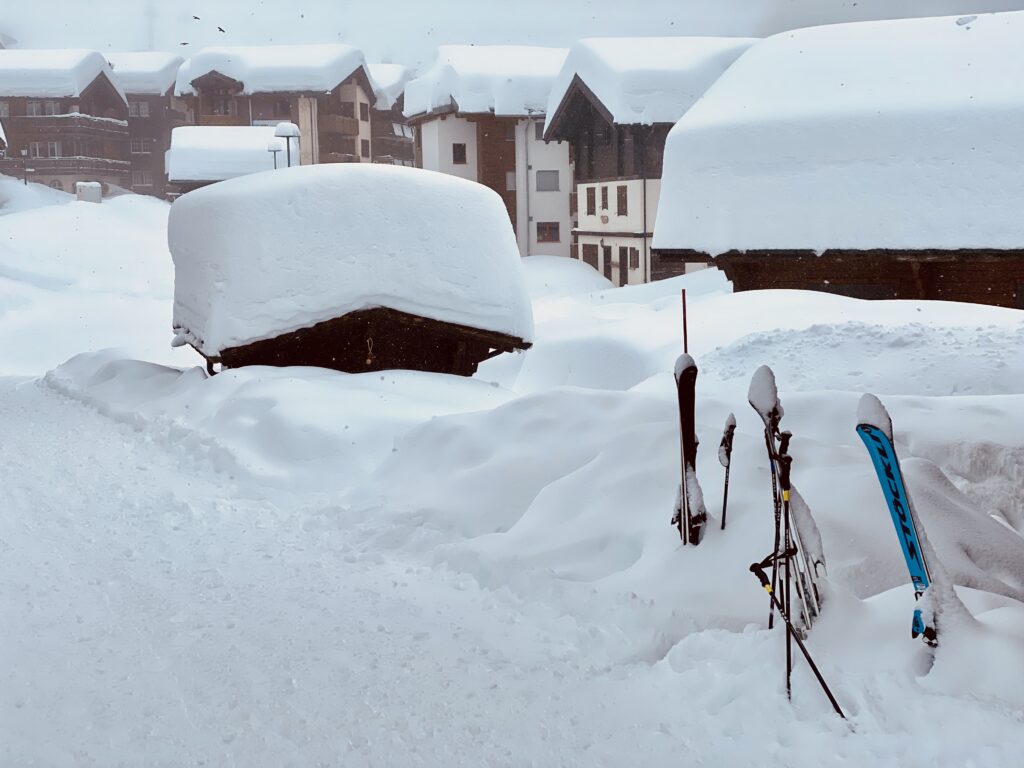 A village in the snow
In return, I experienced a quantity of snow that I have never seen to this extent before. Partly the paths to the house entrances had to be cleared. How the roofs of the houses can withstand the amount of snow is beyond me. I can't remember the last time I saw so much snow. Even the birds have been circling in the sky; not a blade of grass has shown above the amount of snow. Foraging becomes difficult as even the restaurants are closed and so no food can be snatched from the plates.
On the train through the winter landscape
Despite the weather caprices it was a nice excursion. From the Bettmeralp valley station we continued by train to Andermatt. The April weather accompanied us so with different sections. Nevertheless, the cross-country skiers we met on the way did not let themselves be dissuaded from their plan, despite the rain.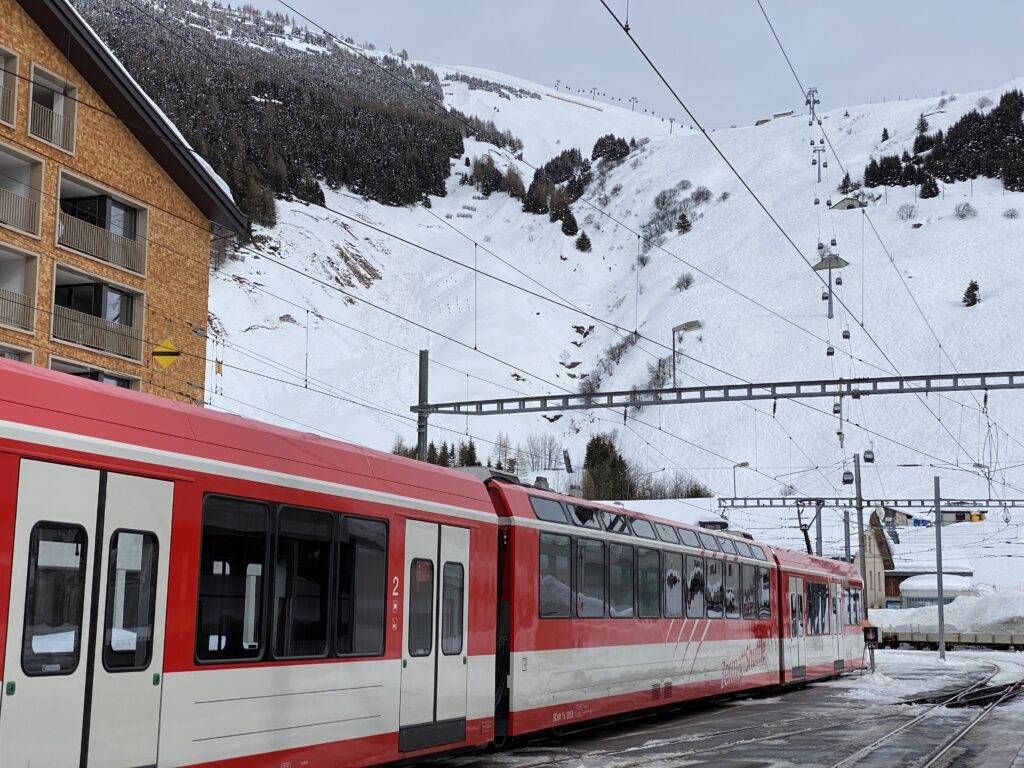 The good old backpack
The backpack has not had its day. Now that all athletes, hikers and excursionists can no longer warm up in the restaurants, thermos flasks and lunch boxes are back in high demand. The weight must now be carried, so minimizes the consumption and also the calories.
To do list. I'll be back in the summer. The view of the Aletsch glacier must be fantastic. I will certainly not miss this trip. 
Many of the round trips are also deposited in the OllO World App. Here's the link in the App Store. 
Maybe you like this Rotenflue tour as well. 
Have a great day, yours OllO World team.