Circular hike in the snow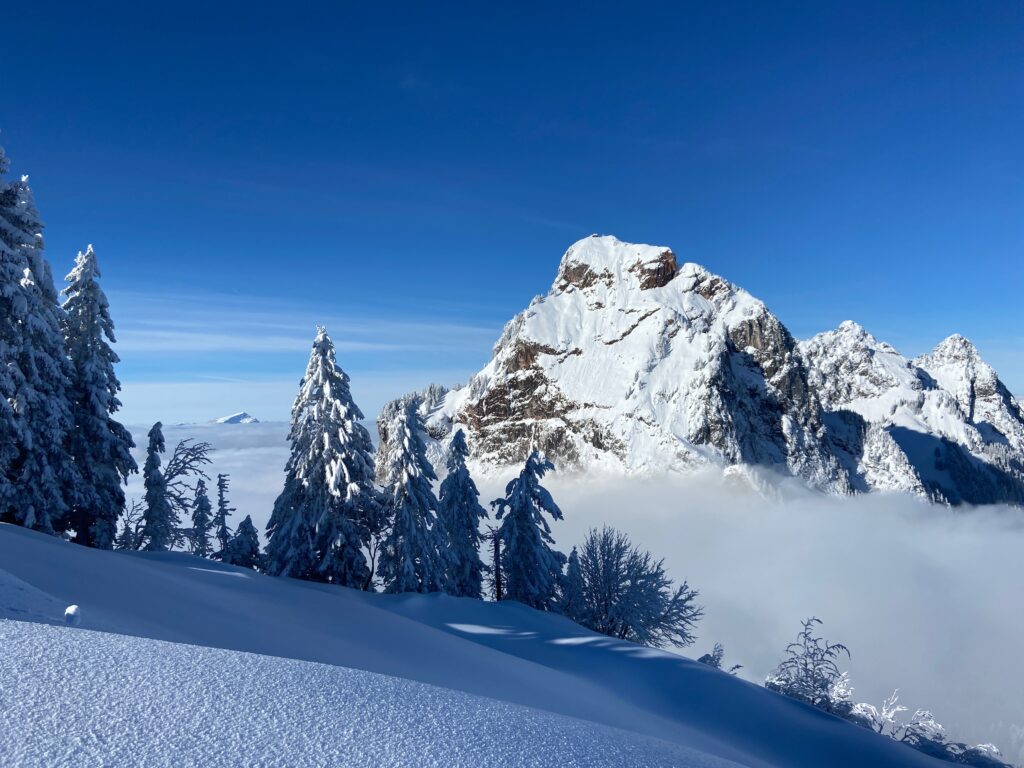 Winter hike Rotenflue. The snow still has us fully in its grip. Off into the snow, when the white splendor beckons with all its charm. You will be rewarded with a wonderful view of the Mythen region. With the Rotenfluebahn you are quickly at the starting point. The hiking trails are also very well signposted.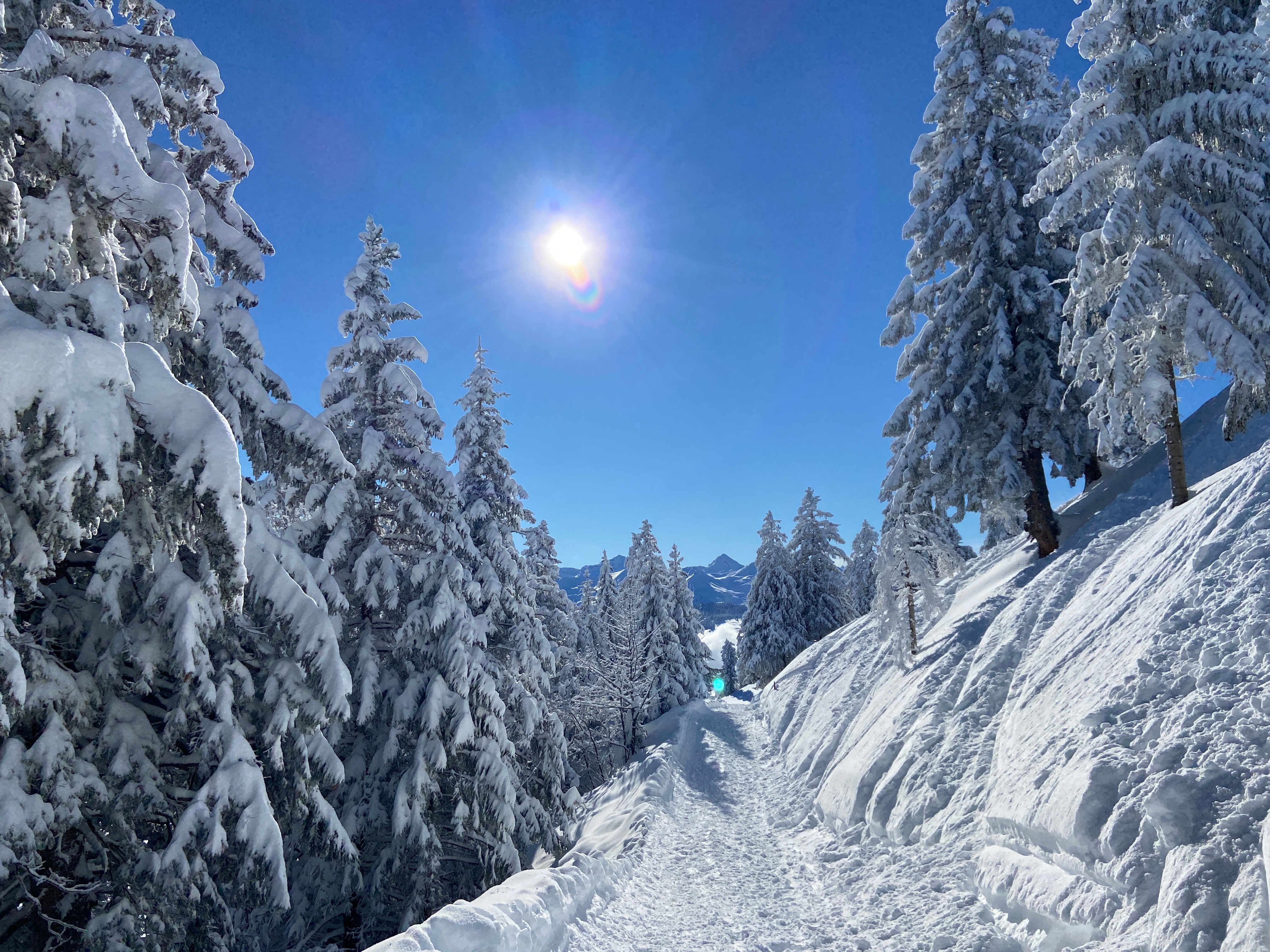 Overwhelmed by the wintry sight, the tour can start. The trees have clothed themselves with a warm winter coat and the branches bend under the load. When the sun falls on the snow, it sparkles in all colors, like little diamonds. The white of the snow shows a sharp contrast to the blue sky. Overwhelmed by the wintry sight, I start with the hike. Like in a picture book, fir trees line the left and right. In between, the view is free to the surrounding mountains.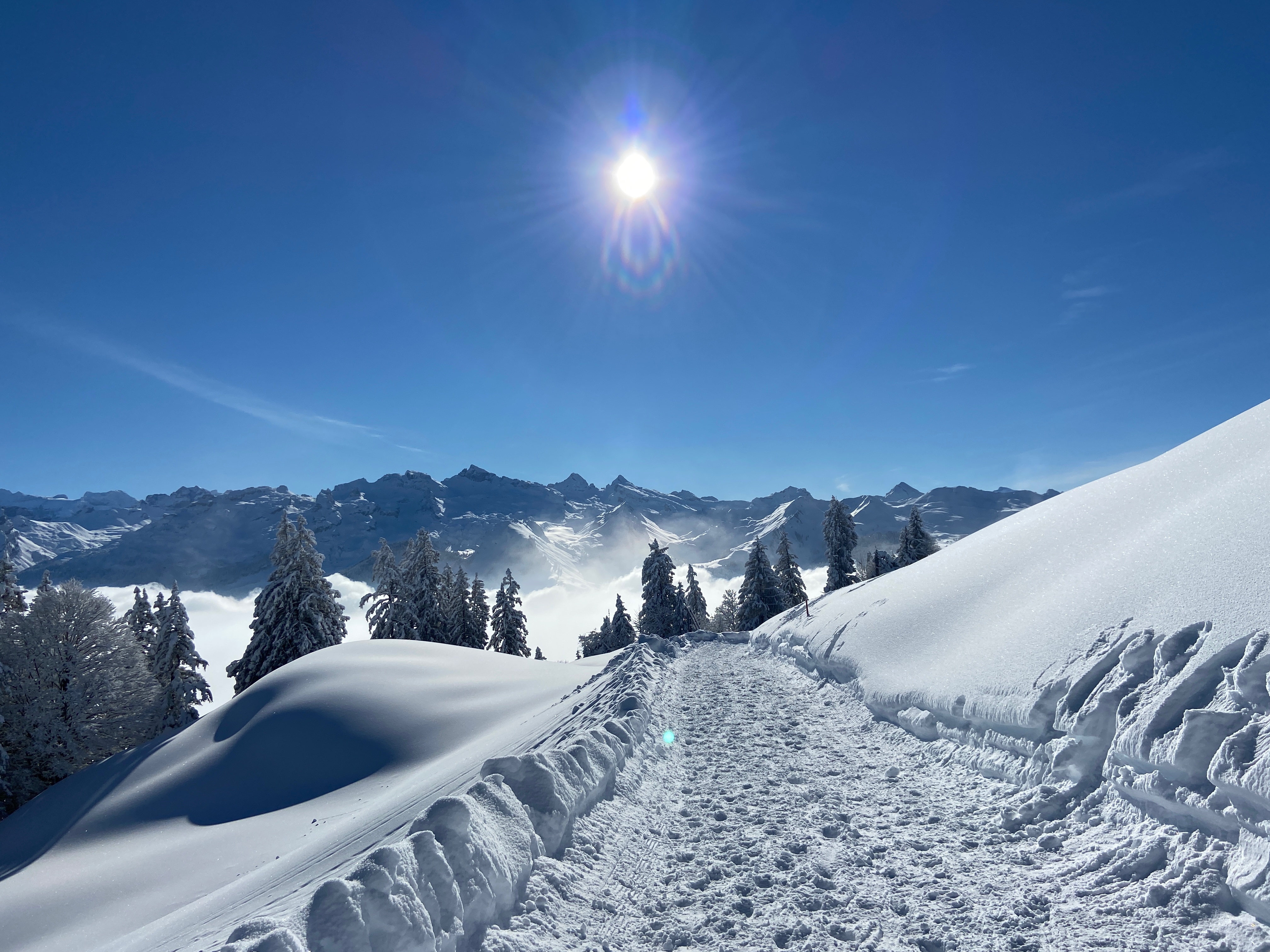 The path leads over the paraglider jump-off point. But also the pedestrians are offered a lot. On the round walk you can see the Pilatus, Mythen and with a clear view also the Lauerzersee and a little further back you can see the Vierwaldstättersee.
Circular walk and outward journey
The round walk takes about 35-40 minutes. 2 km long is the groomed winter hiking trail and the altitude difference is about 80-90 m. This is an ideal half-day excursion. The winter season lasts from mid-December to about mid-March. Take the train to Schwyz. From there you change to the post bus to Rickenbach. The Rotenfluebahn takes you to the starting point of the round hike.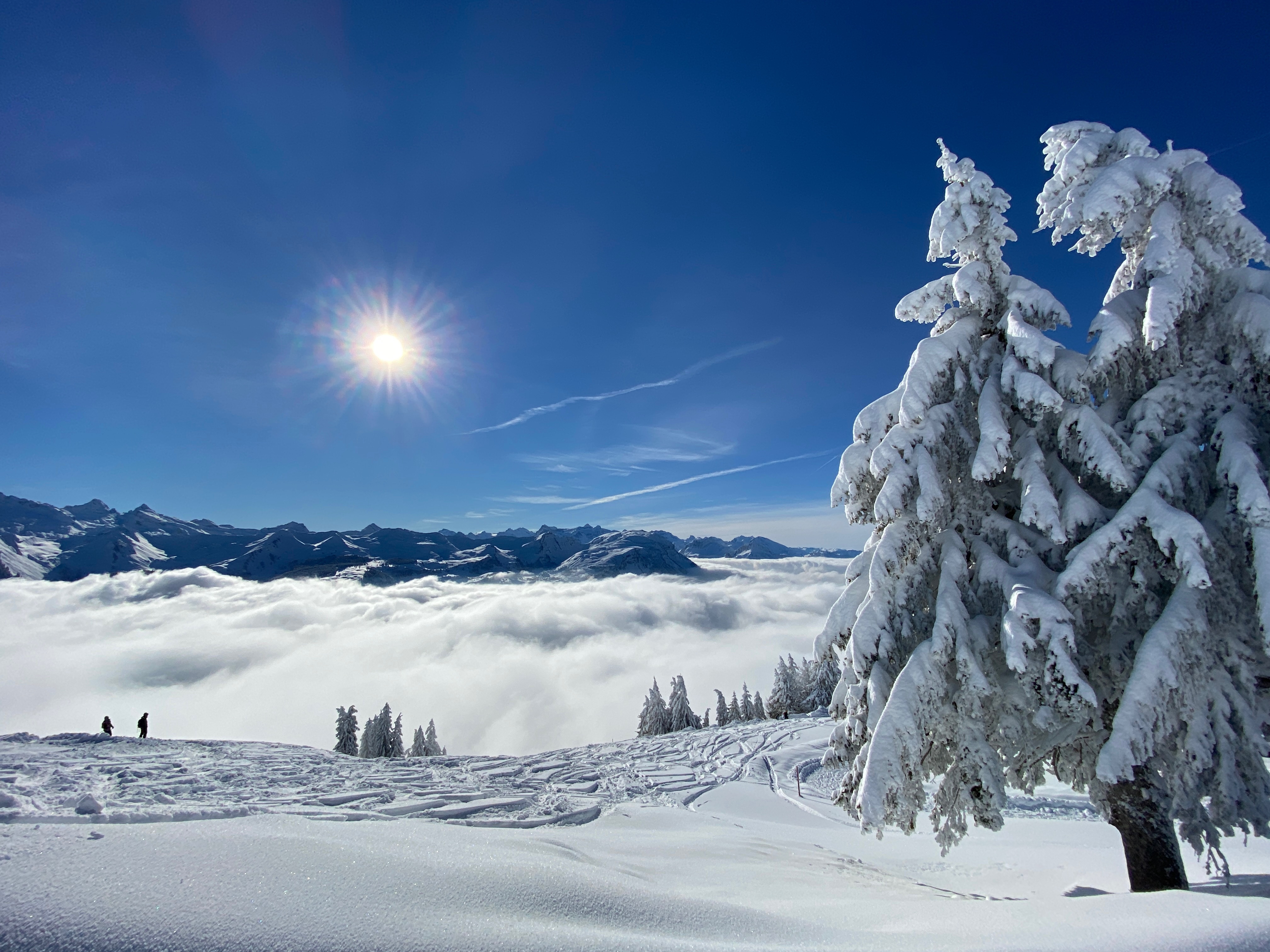 My tip: Get out in the snow and enjoy the landscape. For sledding fans there are also sledding slopes.
In the OllO World app you will find beautiful trails and excursion inspirations. If you haven't downloaded the app yet, you can do so via this link.
Maybe you like this trip to the snow in Muottas Muragl too.
The OllO World team wishes you a lot of fun in the snow.