Alpine meadows, forests, viewpoints
Via Engadina from Bever to Zuoz. The Via Engadina is a huge hiking route of several days. We chose the section from Bever to Zuoz, a day trip tour. It was a beautiful day with lots of sun and beautiful alpine meadows. The dominant color of the flowers was red. The most different alpine flowers have bloomed around the bet. The scent of the larches and other conifers was also beguiling. The climb is steep, but benches line the path. So it is possible to rest if necessary.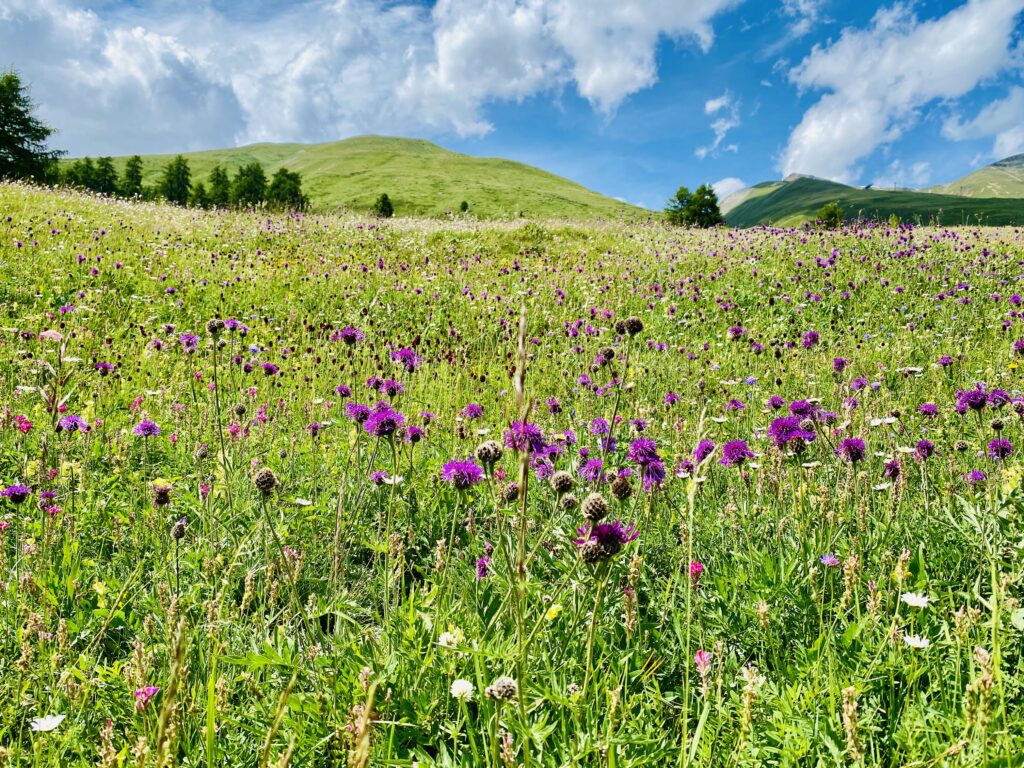 Via Engadina from Bever to Zuoz, Bever
The starting point is Bever, a pretty village with impressive historic houses. Some of them have ornate facades with beautiful large wooden doors. Ahead of us lies a 3.5 hour hike with an altitude difference of 510 meters. As soon as we leave Bever behind us, the ascent begins.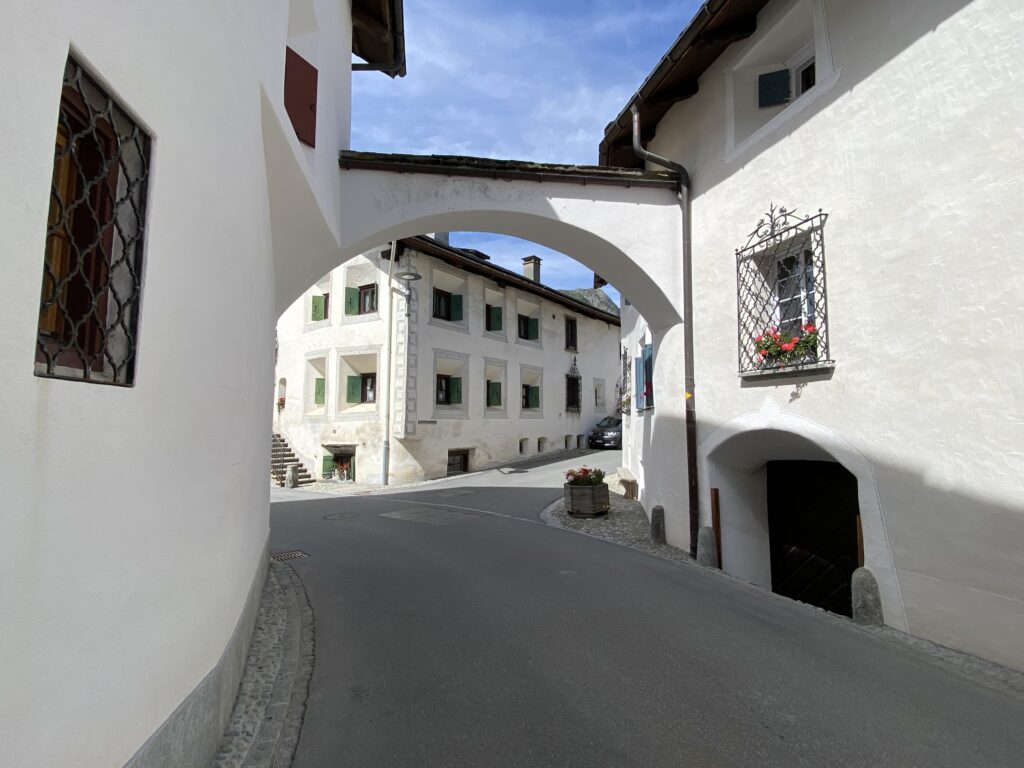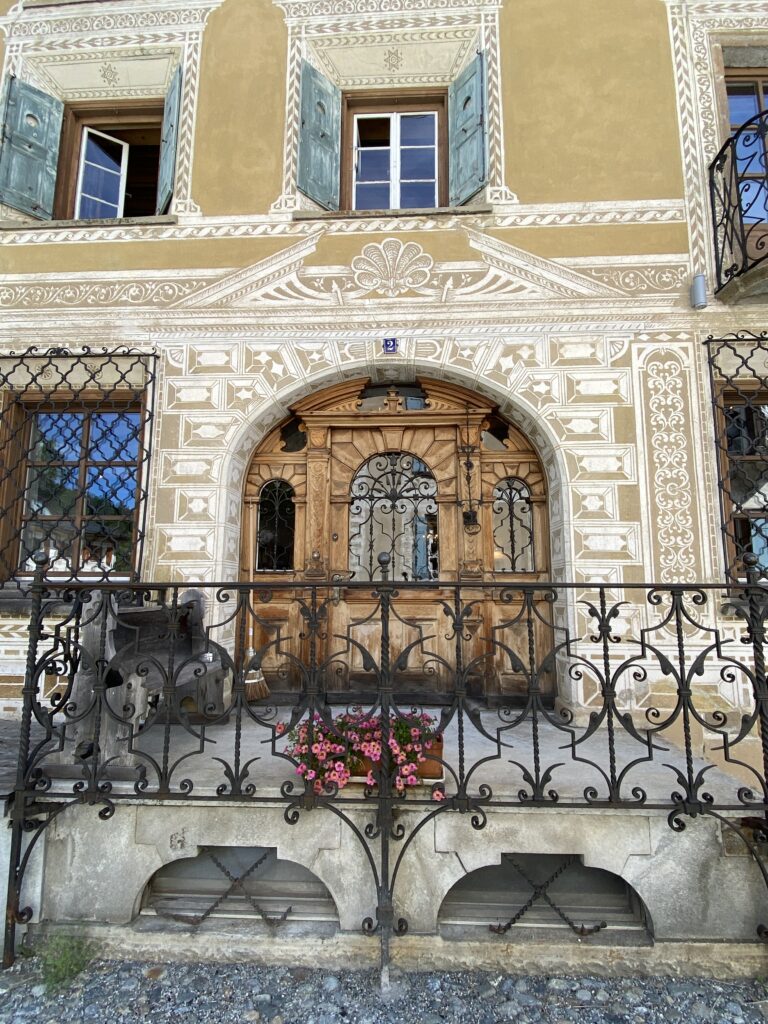 Via Engadina from Bever to Zuoz, La Punt-Pizzet – Madulain
Now the path goes alternately over small streams, along the slope over lush alpine meadows and narrow paths. In between there are always great viewpoints down into the valley. We are followed by butterfies. Flower scents alternate with the earthy taste of the forest floor and the scent of resin and the coniferous trees.
We meet few hikers and some cyclists who have tackled the mountain trail.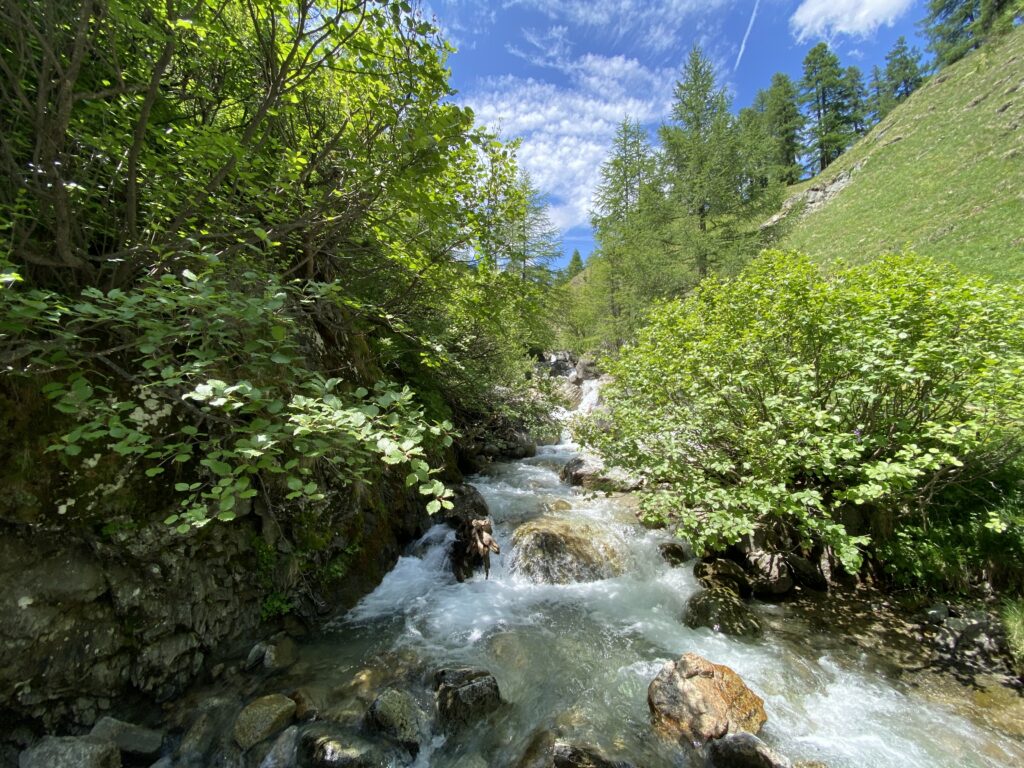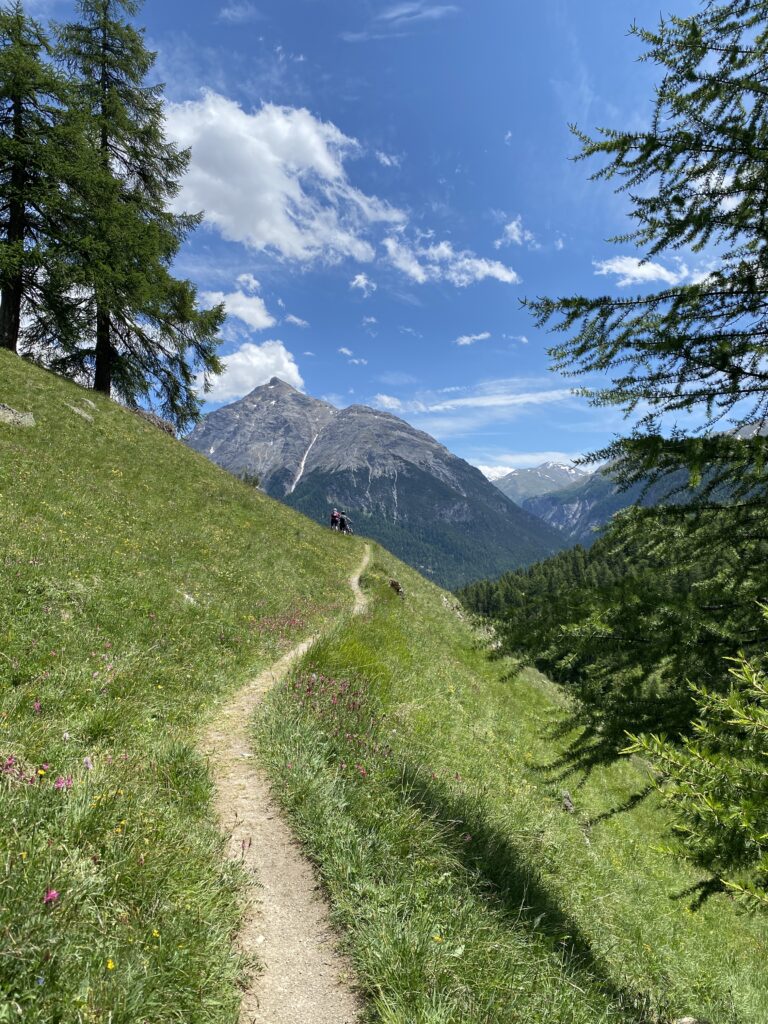 Via Engadina from Bever to Zuoz, Zuoz
Finally we reach the lush flower meadows in Zuoz. Look at the flowers below. They are so colorful, right? No wonder painters have fallen in love with this area. In our mind we became a painter ourself. Let's take instead awesome pictures to show friends this beautiful place.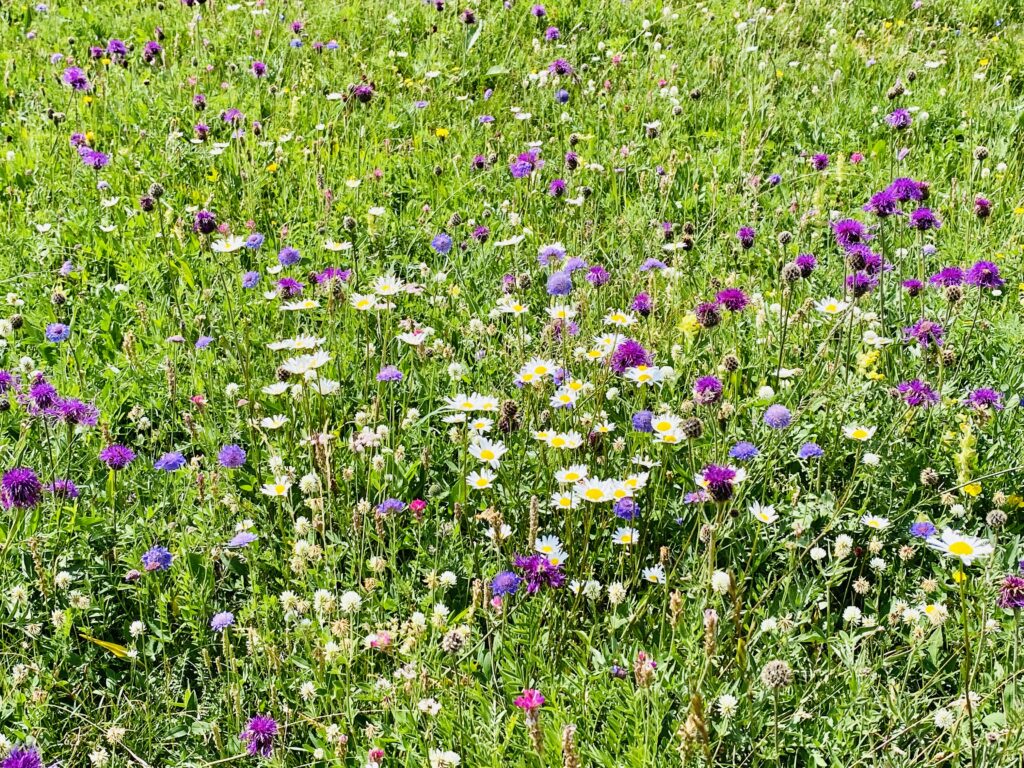 In Zuoz there are finally restaurants that are open. Oh god, were we thirty and hungry! Let's take a seat and have a rest.
Tip: Only the water supply we have underestimated. Since there is no restaurant on the whole route and the sun presses in the summer, you should take enough water in your backpack. You will find benches on the way, were you can have a short break or a picnic. A good footwear is appropriate on this route.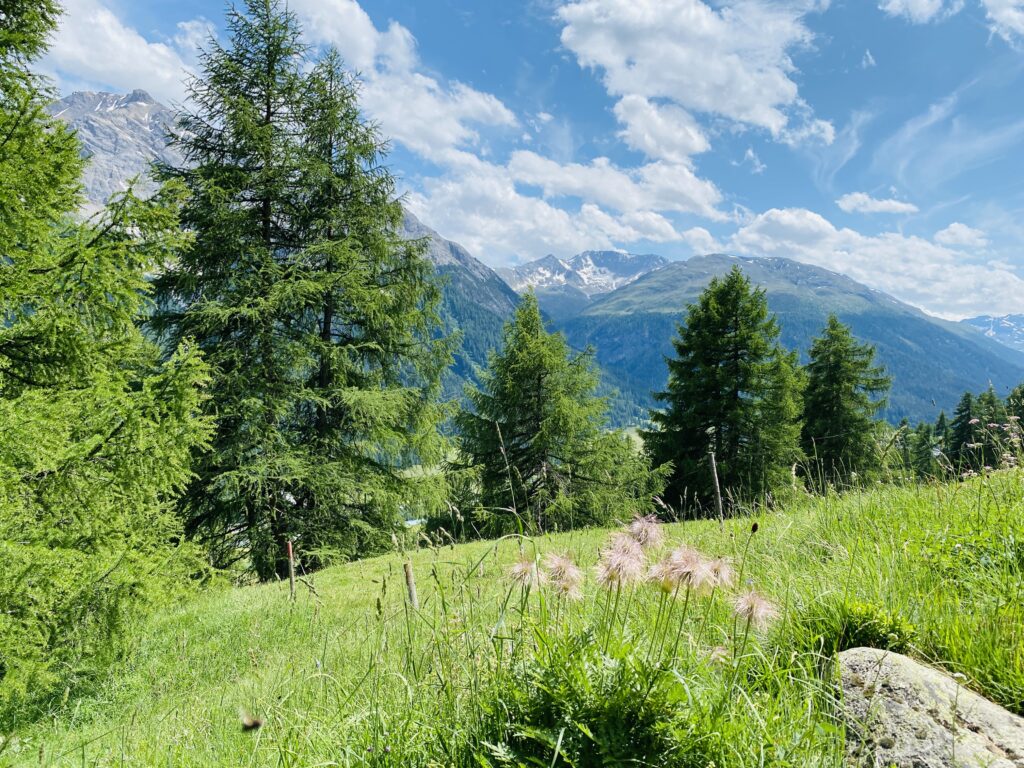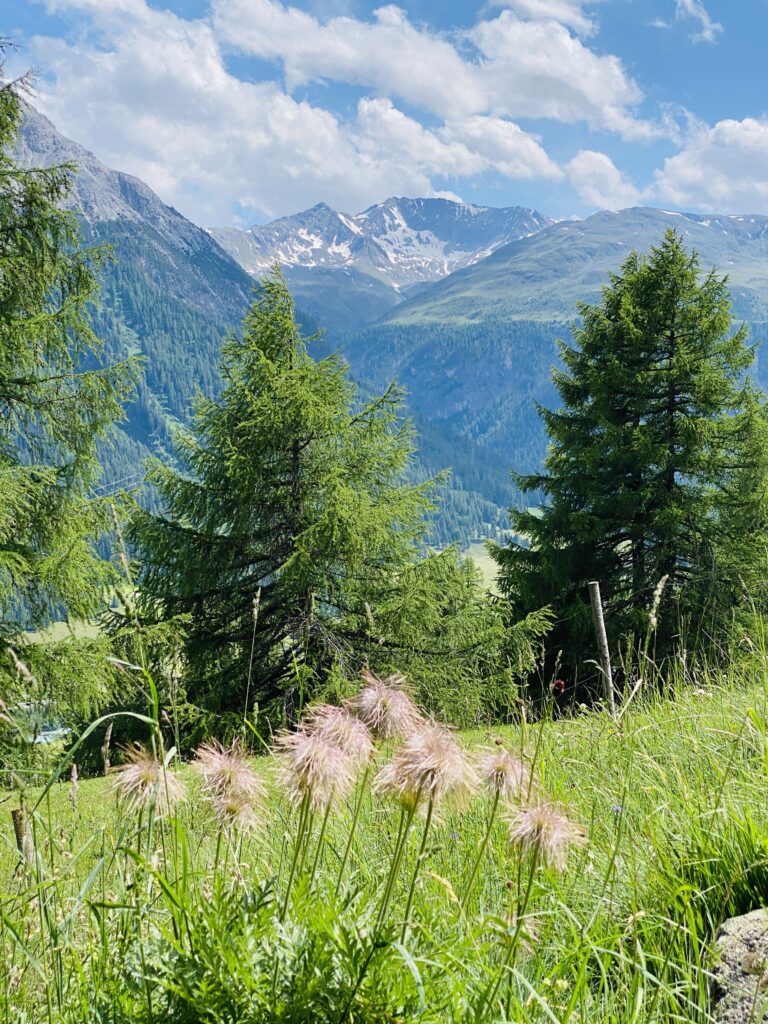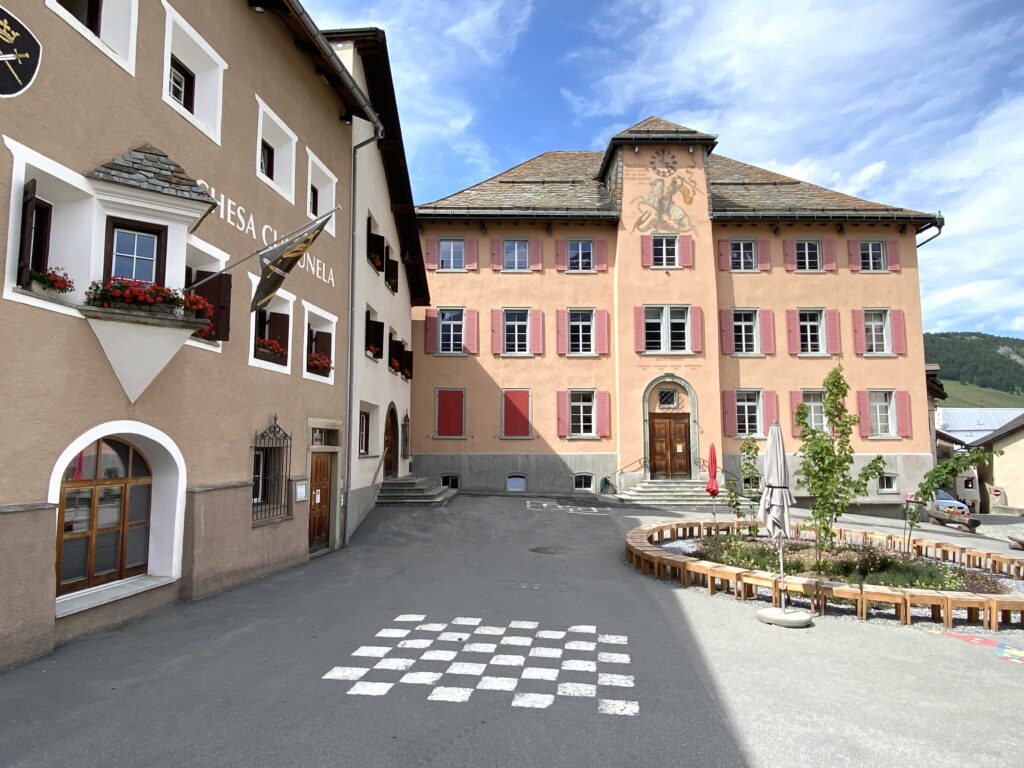 Download the OllO App and you will find more day trips or interesting areas for a short weekend break. Who has not downloaded the app yet? Click here for the link to the App Store.
Maybe this trip to Bellinzona will inspire you too.
The OllO World team wishes you a nice day.