Vacations in Morges. The small town on the shores of Lake Geneva makes you feel like you're on vacation. I don't know which season is more tempting, summer or autumn. In summer you feel moved to the south and in autumn the colors of the vines play on the slopes.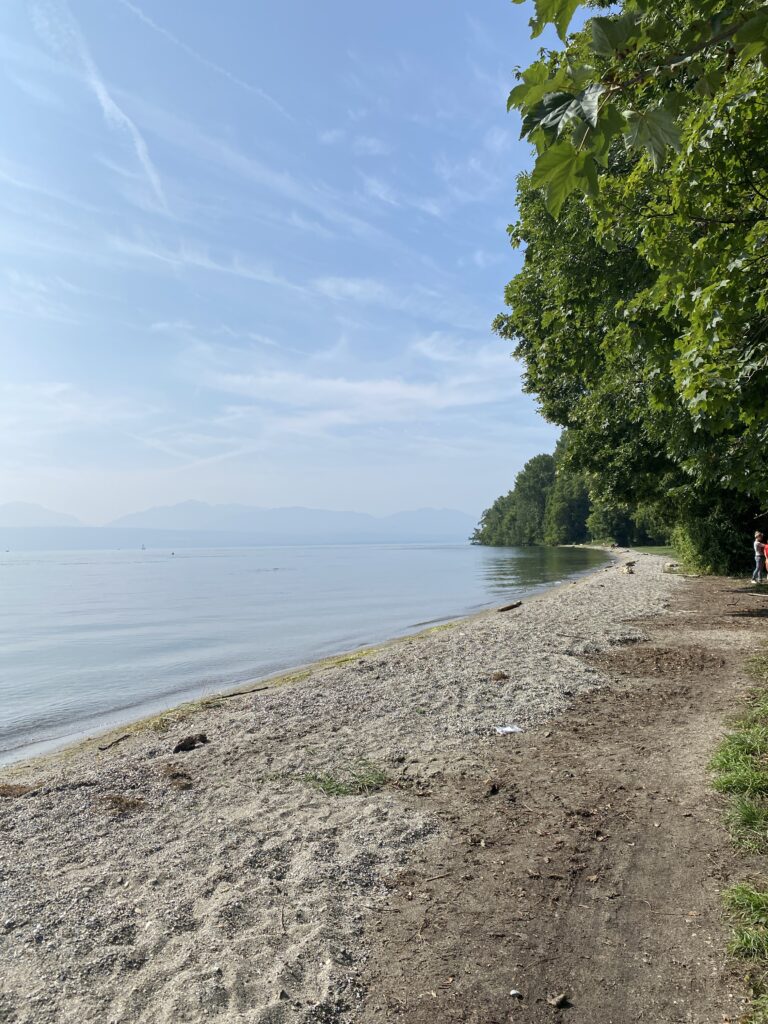 Vacations in Morges – The Trail of Saint James is calling!
One part of the route leads from Morges in the direction of Rolle. I was very disappointed because a large part of the trail was along the road.  Just the stretch on the lake side, through the beautiful park until the Lido of Morges leads near the water. Maybe you will take a break there to cooling down. After the campsite you enter the forest. Behind the trees you will find a natural beach. Very well known by the locals.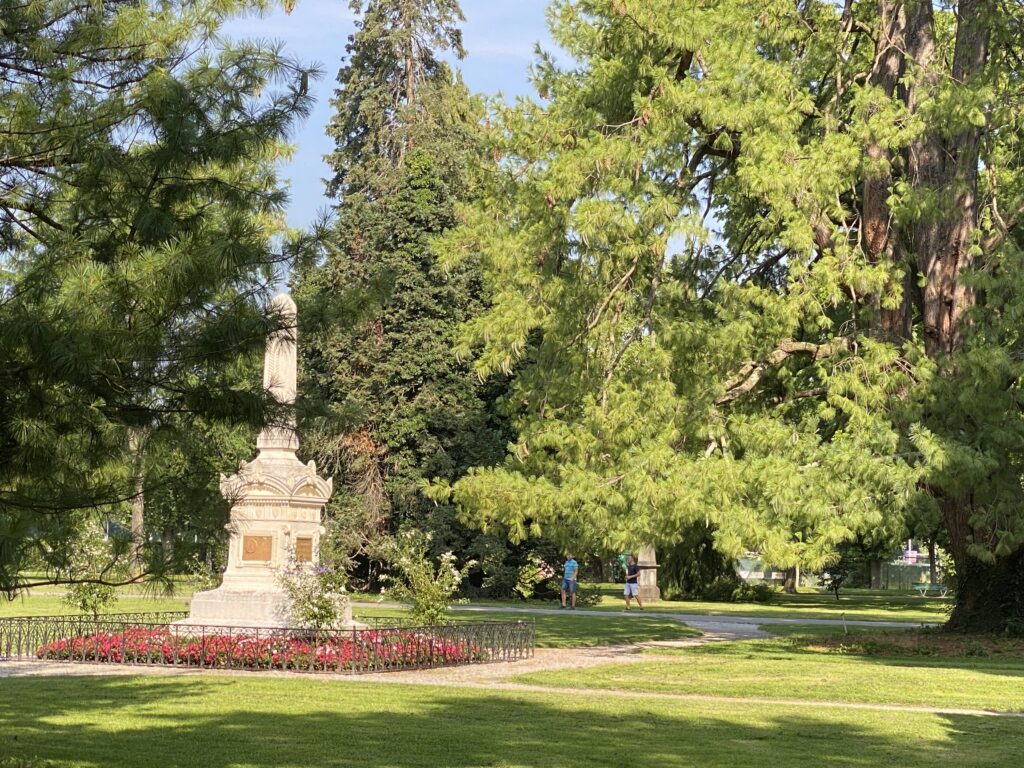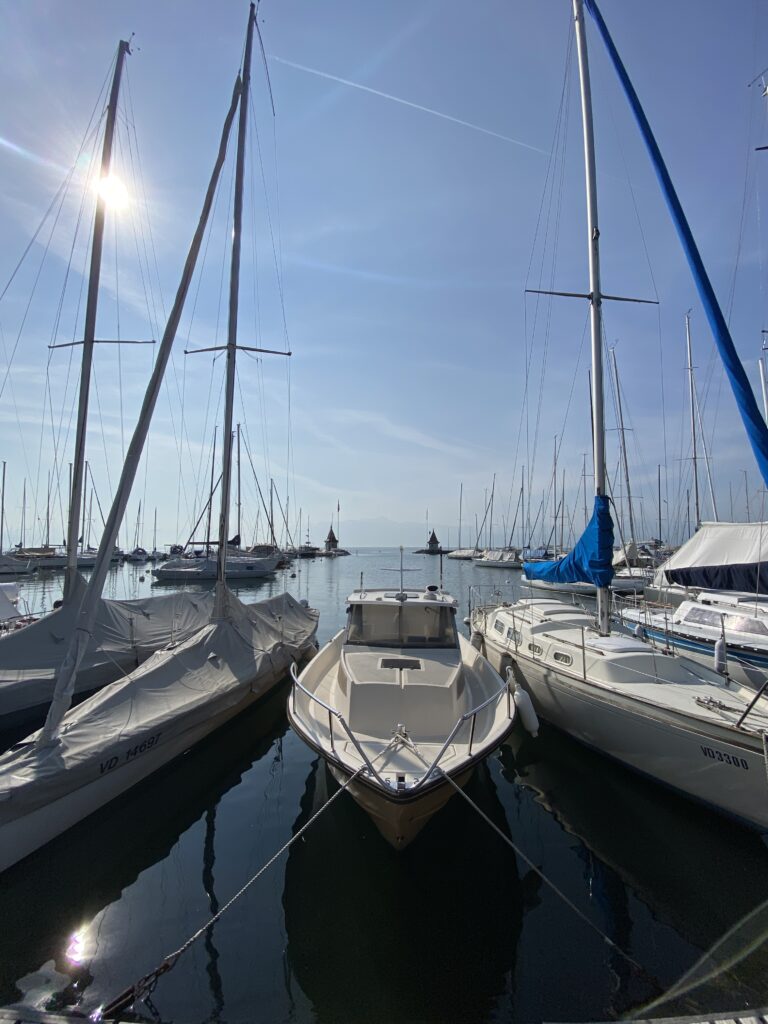 Vacations in Morges – Market
Every Wednesday and Saturday is market day in the old town. From the morning until noon fruits, you will find there vegetables and bags or necklaces. For a picnic on the way, we bought fruits and rolls.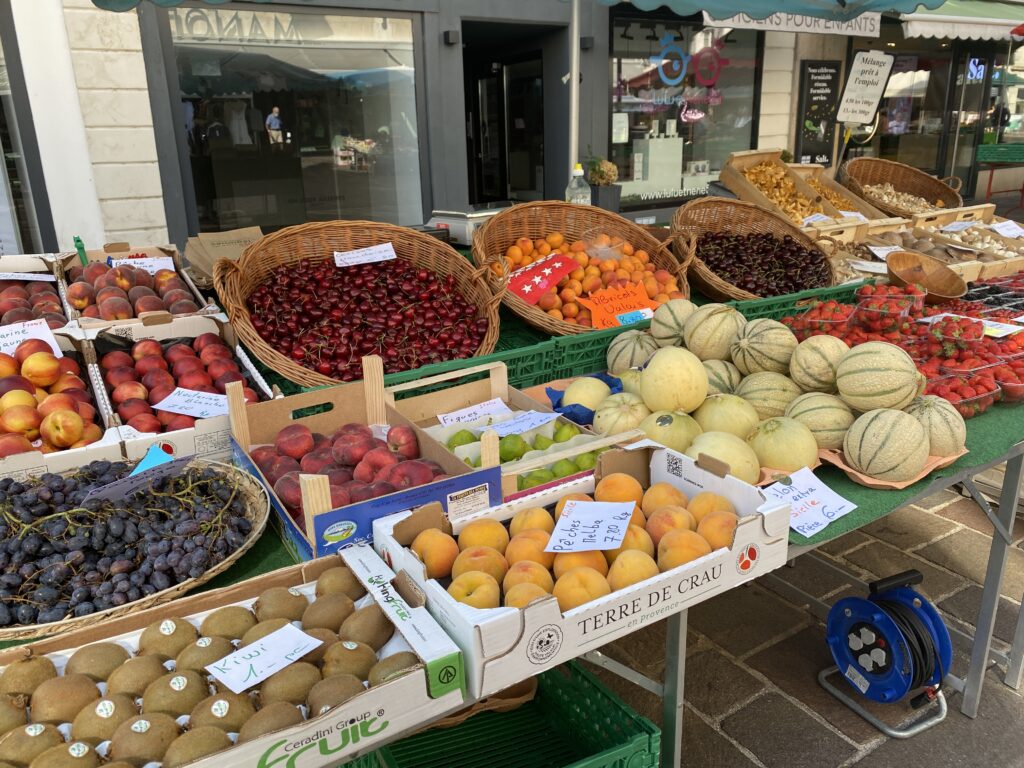 Vacations in Morges – Audrey Hepburn
Attention film lovers! At the Foundation Bolle in Morges, it's all about Audrey Hepburn, with an exhibition dedicated to her every year. In case of bad weather, this would be a nice alternative. The exhibition is open Wednesday to Sunday from 14:00 to 17:00.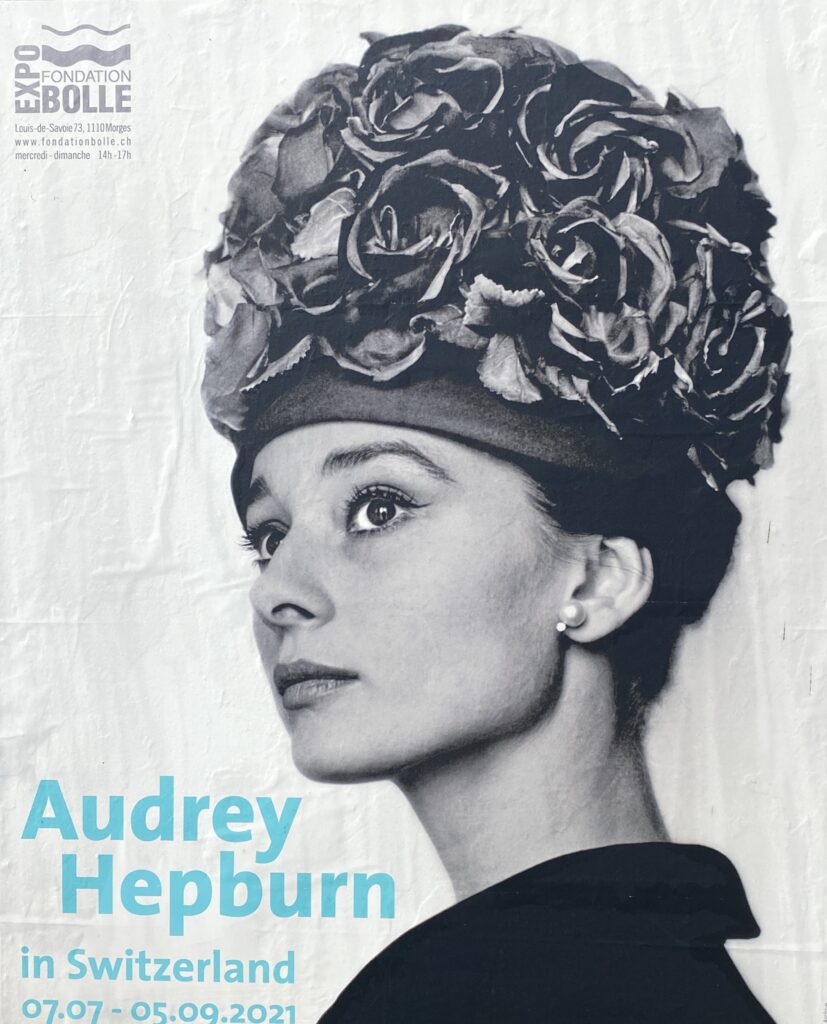 Saint-Prex
Unfortunately, the route to Saint-Prex leads along the road. You will find not any part there with a view to the lake, unfortunately the shores are surrounded by thick walls. Behind them are beautiful villas with lots of surroundings. These only give a glimpse from the lake side. I find this section very boring for hiking you can tackle well by boat or bus.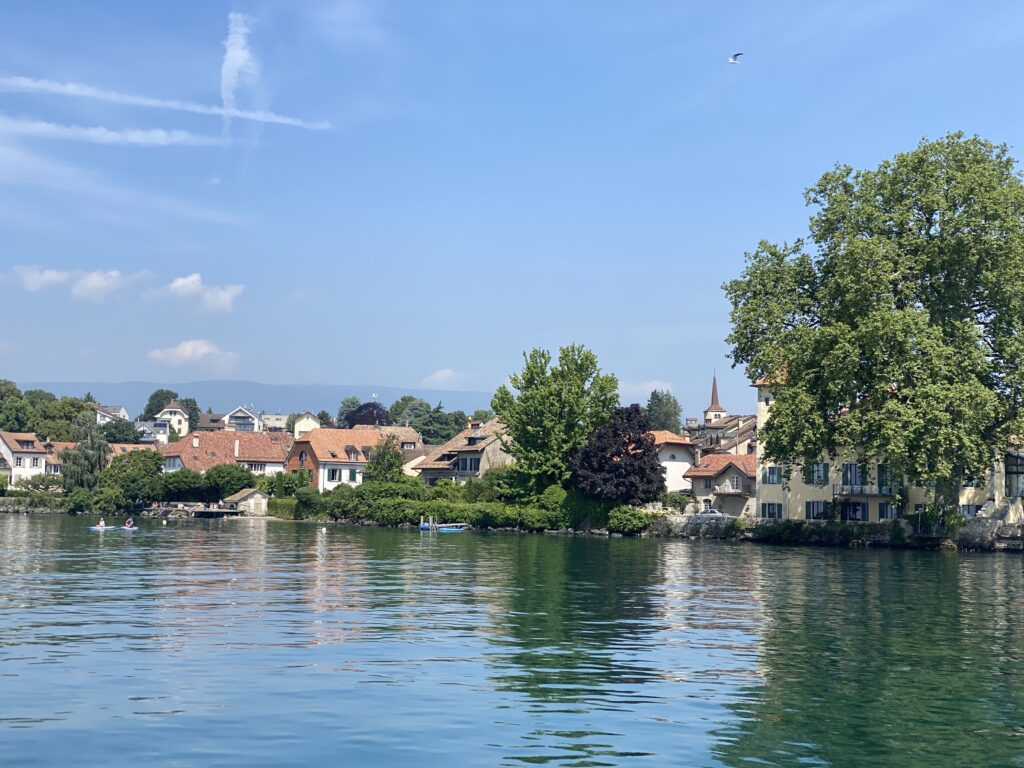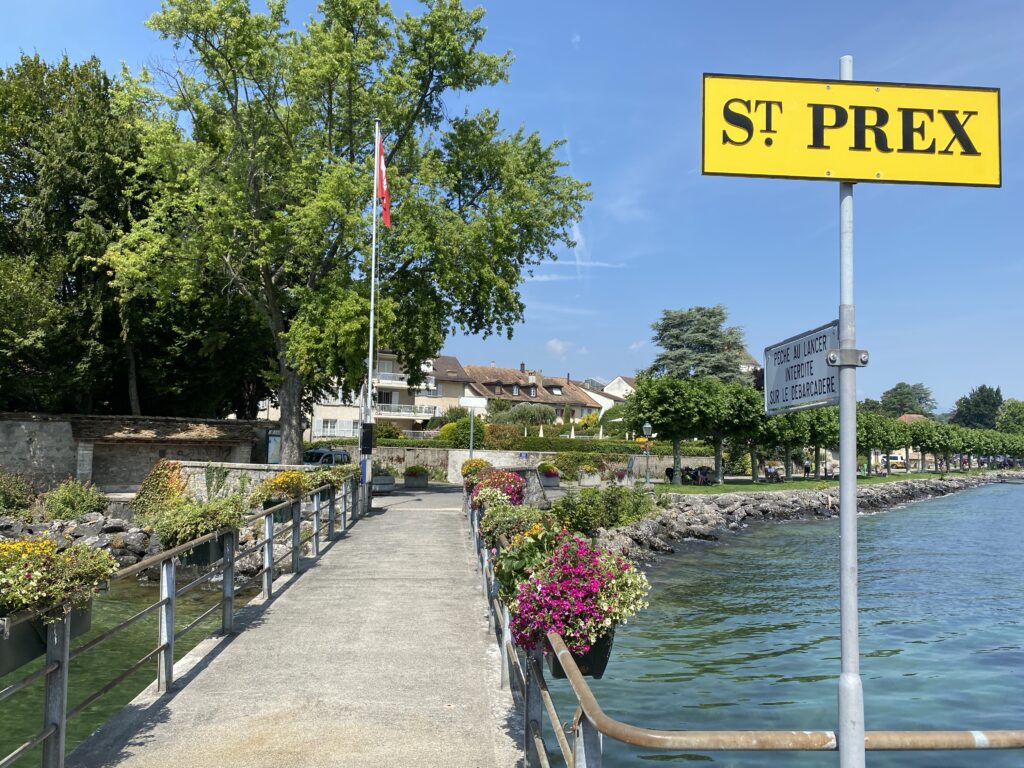 Saint-Prex to Rolle
We made the remaining part of the route by boat. The short stretch to Rolle shows the vineyards and villas in all their glory. The lakeside path in Rolle is decorated with flowerbeds. Those who bought a snack from the market in Morges can sit on the benches by the lake and eat the fruits.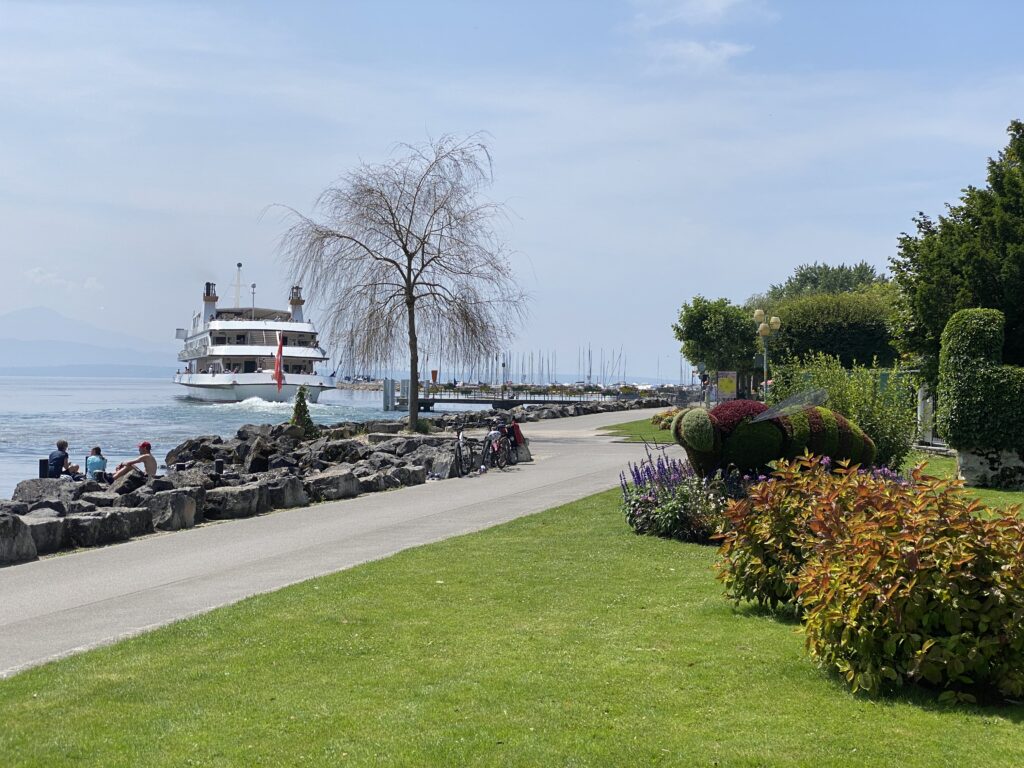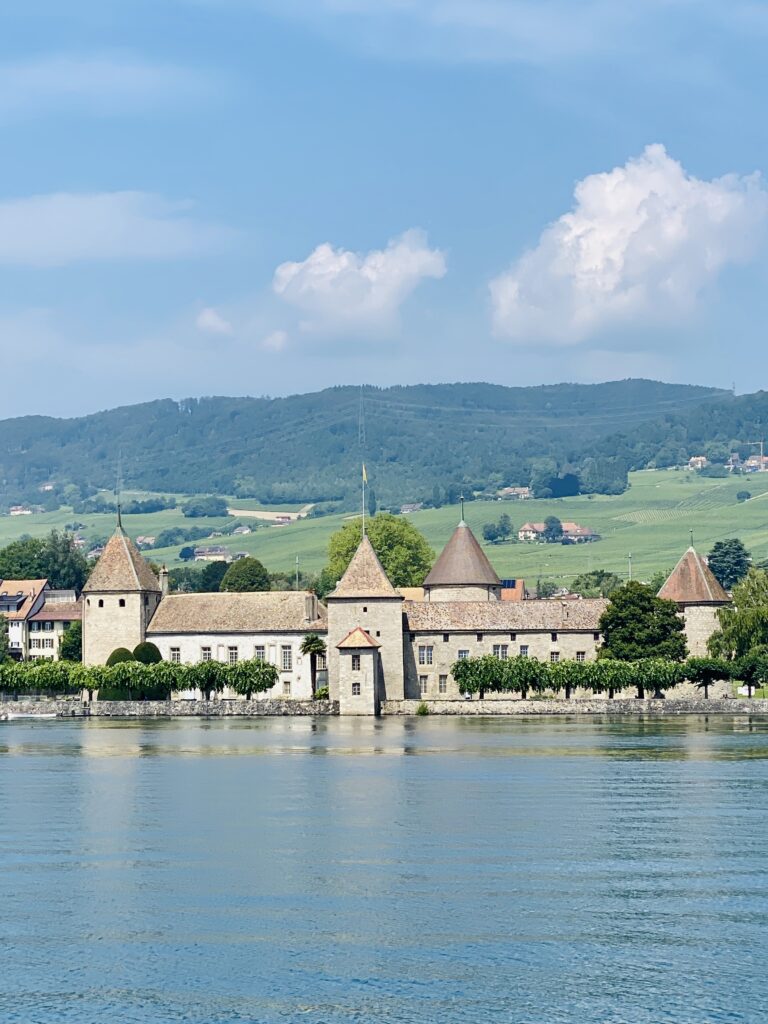 We returned to Morges by train. In Morges there is a hotel where Igor Stravinsky originally lived. Depending on the room, you will be greeted by a zebra. The Maison d'Igor is a very special hotel. You will step into the footsteps of Igor, albeit years apart.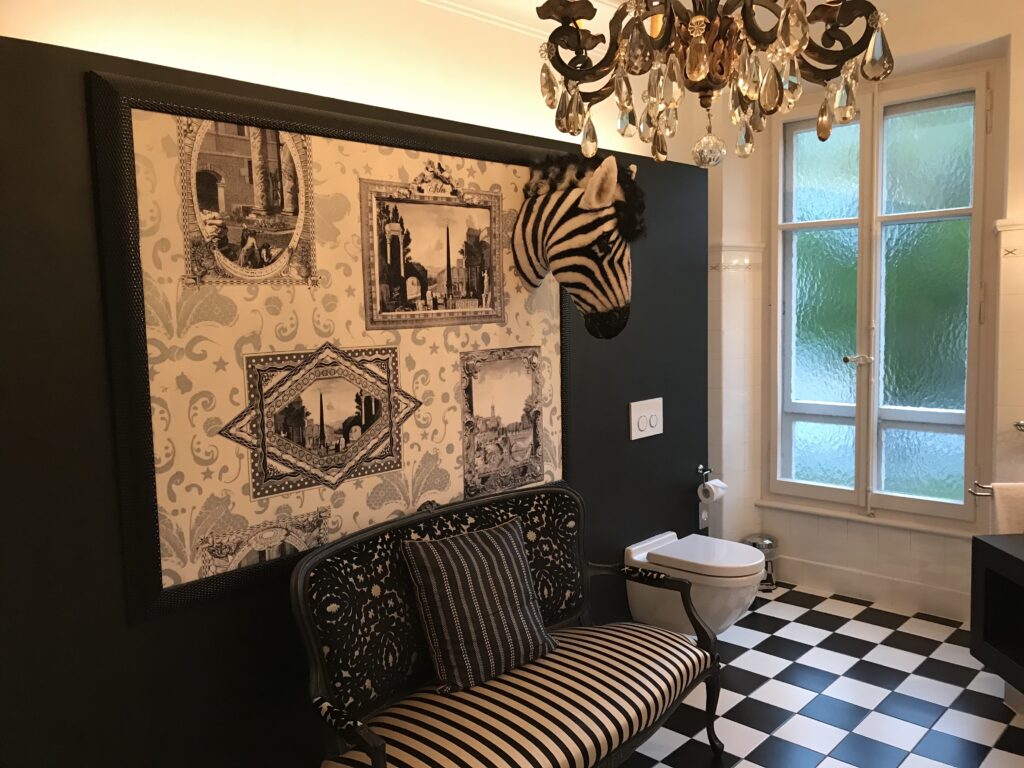 Morges is a beautiful place on Lake Geneva. Whether summer or autumn is more tempting, you can find out for yourself.
The OllO World team wishes you a nice summer.
OllO World App
We also have a travel app. Follow the link to the App Store. Get it. There are many day trips and round trips in the app.
Maybe you like this trip to Flims too.