Thun a town with flair. A stone's throw from the train station in Thun begins the old town. The winding paths to Thun Castle show the life behind walls. Everywhere you can find secluded spots and have a view over the roofs. Those who do not want to walk up to the castle can take the lift. In Paring City Ost at Burgstrasse 17 you will find the lift with a direct connection to the Schlossberg. The opposite way up with the lift and down on foot is especially recommended on hot days.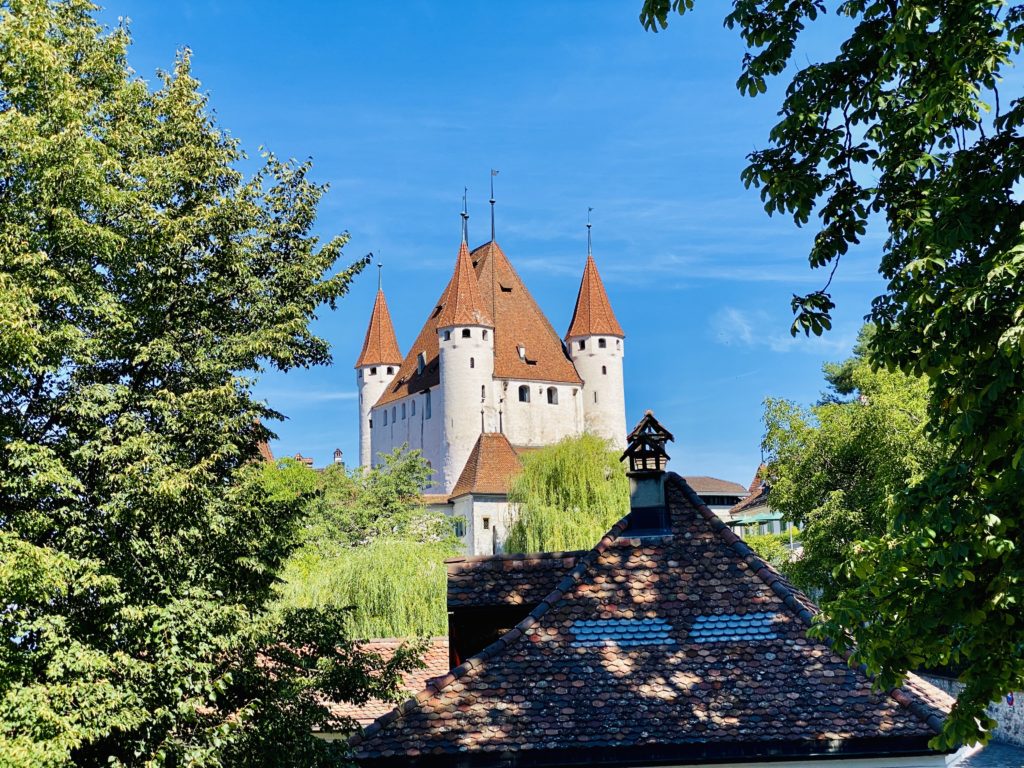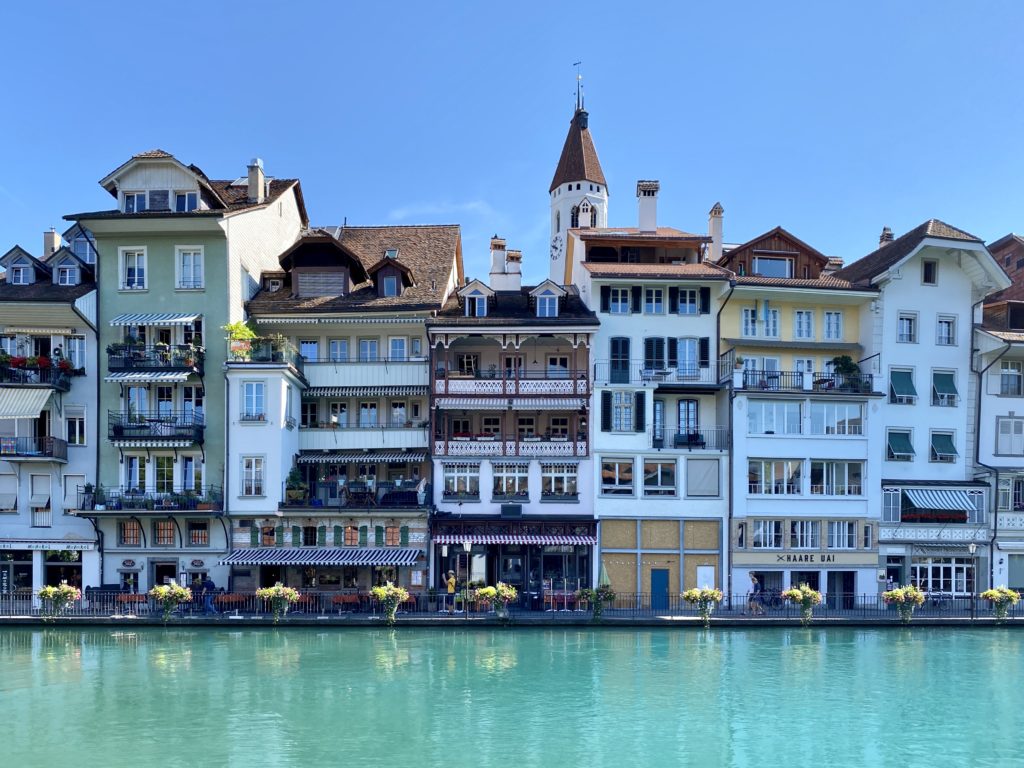 Strolling along the Aare
There is a pedestrian walkway along the Aare on both sides. So you can walk under beautiful tree alleys along the river. Some bridges decorated with flowers line the Aare. On some aisles there is even surfing in the water.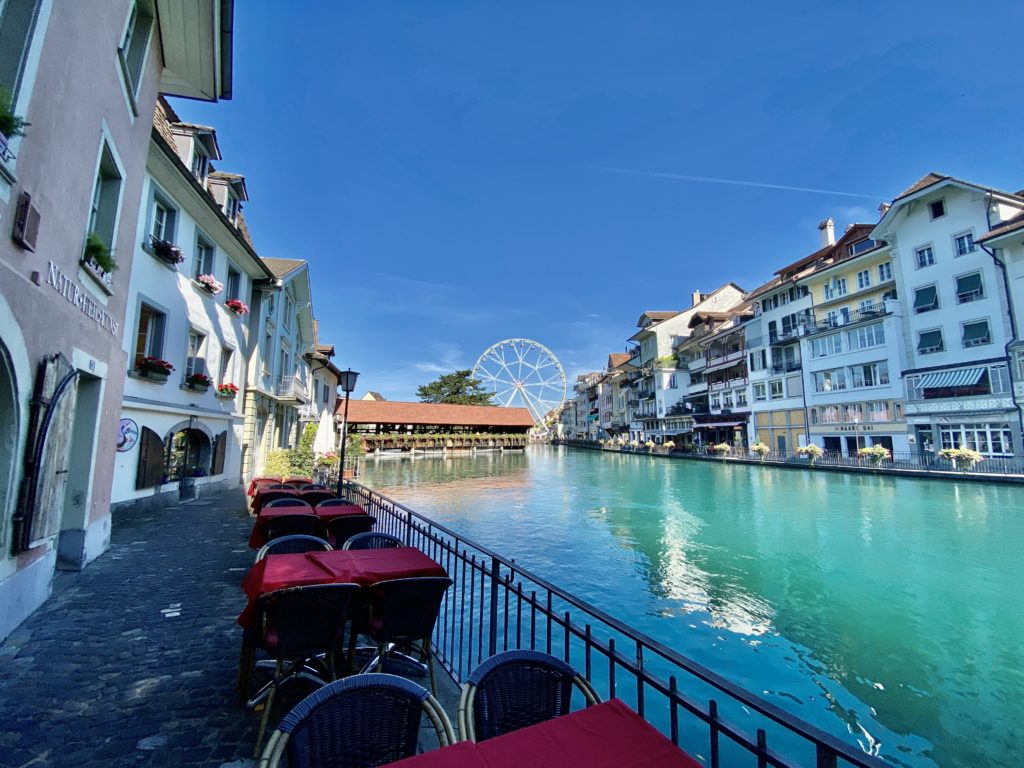 Schadau Castle
After 20 minutes walk form the train station you reach the Schadau Castle. Here you will find a beautiful, well-kept garden with a playground for children. The castle is a hotel with a restaurant and a beautiful terrace. From there you have a direct view of Lake Thun. As this is a popular destination for excursions, it is essential to book in advance.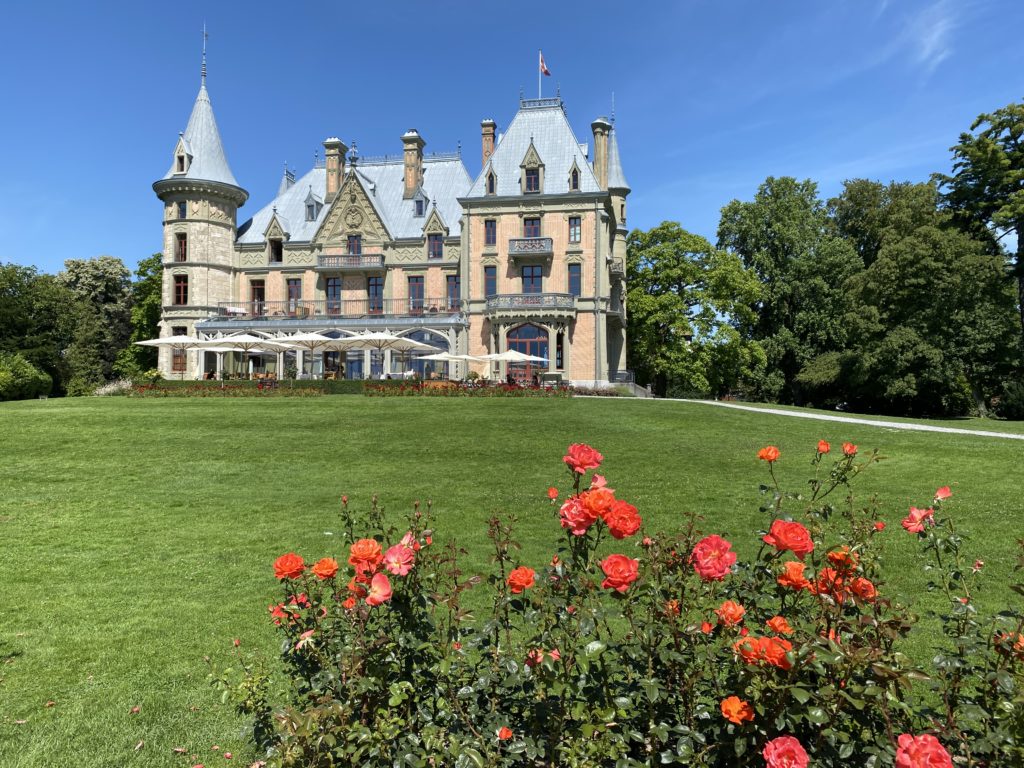 Boat trip on Lake Thun
Not far from the station are the piers for boat trips on Lake Thun. A trip on the Lake of Thun is recommended. With a round trip you should allow 8-10 hours for the excursion. Why not plan a weekend trip with overnight stay in the castle. This way you can enjoy a beautiful sunset on Lake Thun in the first row.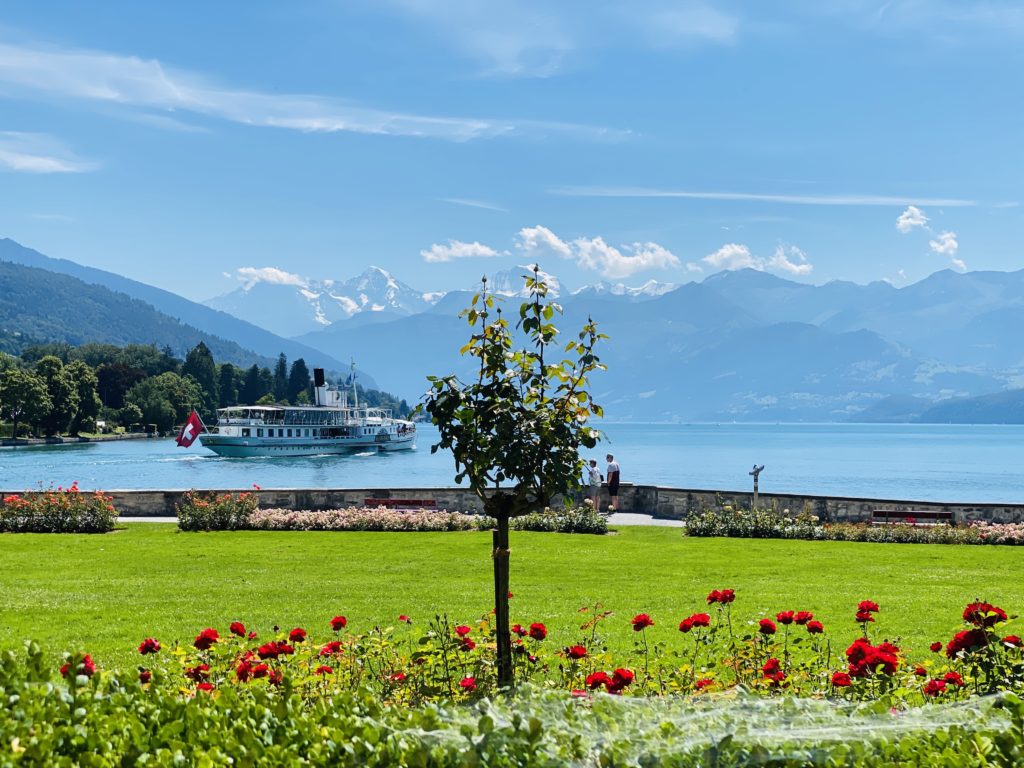 Ship Ahoy, the OllO World Team wishes you a pleasant journey.
We have also a OllO World travel app. Please have a look.
Maybe this post about mountain lakes will interest you too. During the dog days a jump into the cool water is a welcome change.