Saint Peter's Island & Twannbach Gorge. This day trip needs good shoes.
Sweaty, but a great day out
Start in Erlach
Before continuing to the island, my recommendation would be to explore the small town of Erlach. The castle is one of the oldest in the canton of Bern. It was built in the 11th century by Count Burkhard von Fenis. From up there you get a wonderful view over the plain.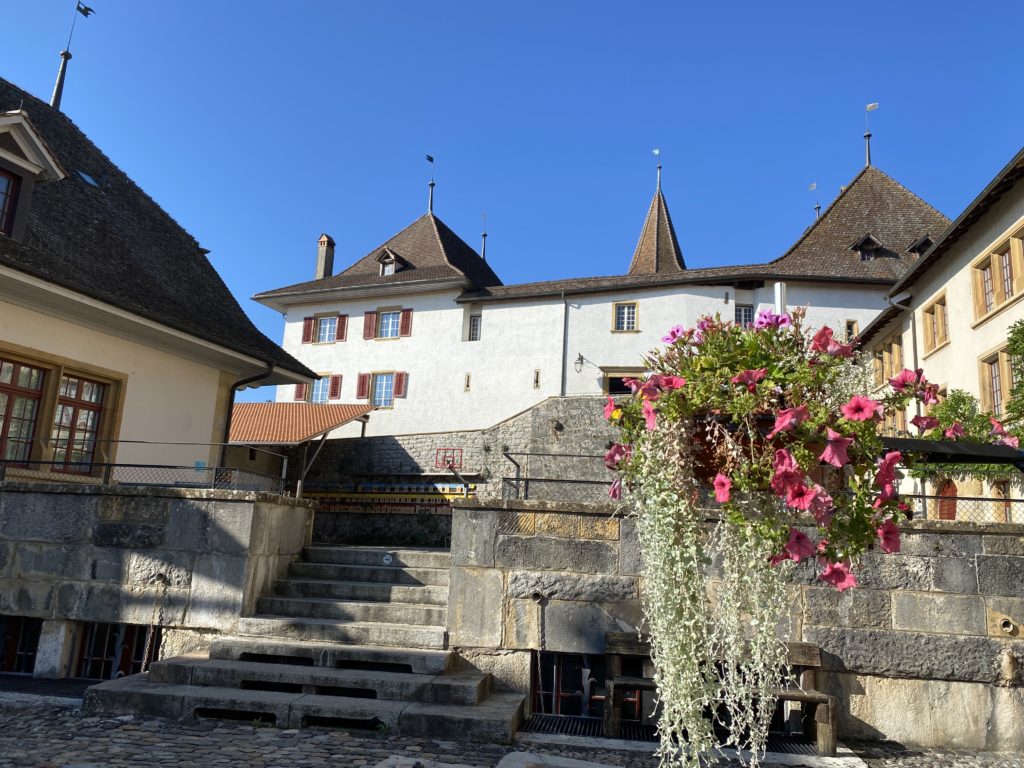 Saint Peter's Island
Already Jean-Jaques Rousseau loved this island. But in the beginning I was a bit disappointed. The four-kilometer-long heath path did not want to end. Until a clearing opened up and the beauty of the island became apparent. The monastery founded in 1127 is now a hotel with a restaurant and a large terrace. You should definitely reserve a place, especially during the vacation season. The food is delicious.
Boat trip to Ligerz
From the St. Petersinsel a ship goes to Ligerz. Not far from the landing stage is the Vinifuni, a funicular that goes up to Préles. The starting point to the Twannbach gorge one of my most beautiful hikes.
Twannbach Gorge
Also here it was a bit boring at the beginning to walk through the forest like this. Suddenly you stand in front of a glassblowing workshop. From here on it becomes interesting. The path leads through an untouched canyon landscape with cascades and pools. Super cool and impressive.
Twann
This was the last stop of my hike. Be sure to plan some time. If you want, you can continue by boat to Biel or take the train back. If you are on vacation in the area, you may have more time and can afford a boat trip. Many tourists also travel by bicycle. There are wonderful cycle paths along the shores of Lake Biel.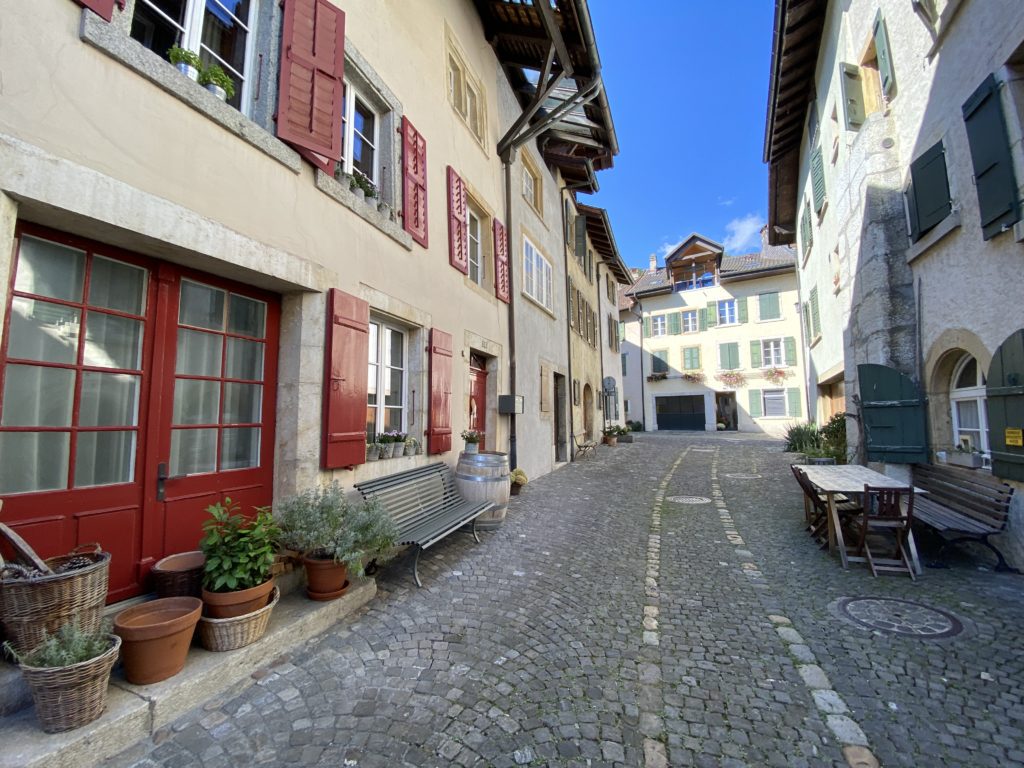 This day trip is highly recommended. Both places could not be more different.
Who has not yet downloaded the OllO World App? Click here to go to the App Store.
Maybe you like the day trip to Fribourg as well.
The OllO World Team wishes you nice vacations or a great trip.