Drive into another era, pure nostalgia
Round Trip Rigi Kulm. Want a little nostalgia? Jet around with a breeze nostalgic. I like this. I love the open wooden carriages of the Rigi railroads. The Arth Rigi Railway and the Vitznau Rigi Railway are standard gauge rack railroads. Since 1992 they form the company Rigi Bahnen AG.
When I planned the trip with my mother, we never dreamed that we would travel both ways in the nostalgia railroads. What luck. Because on this day the thermometer rose again into the immeasurable. So we were glad that we could feel the tepid draft inside.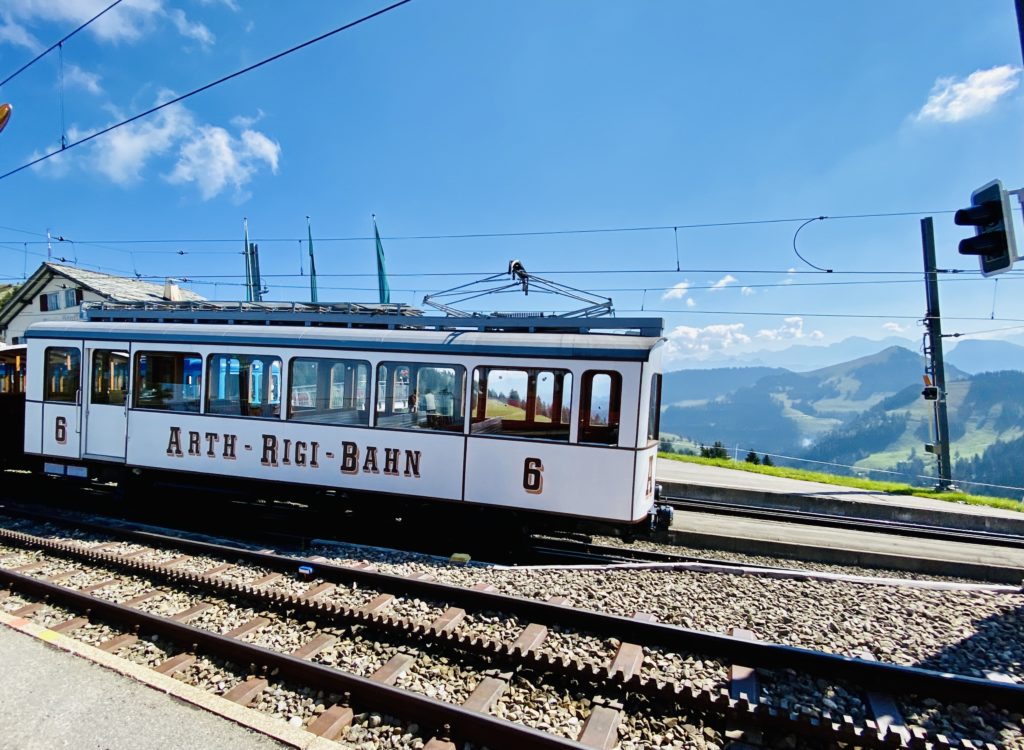 Start in Arth-Goldau
Many travelers had the same idea that day. Since it took us a little longer to get to the track, all cars were already occupied. Our luck, because the inspectors of the Rigi Railways directed us to the nostalgic train. So we could ride in the attached 'convertible trailer'. Super cool!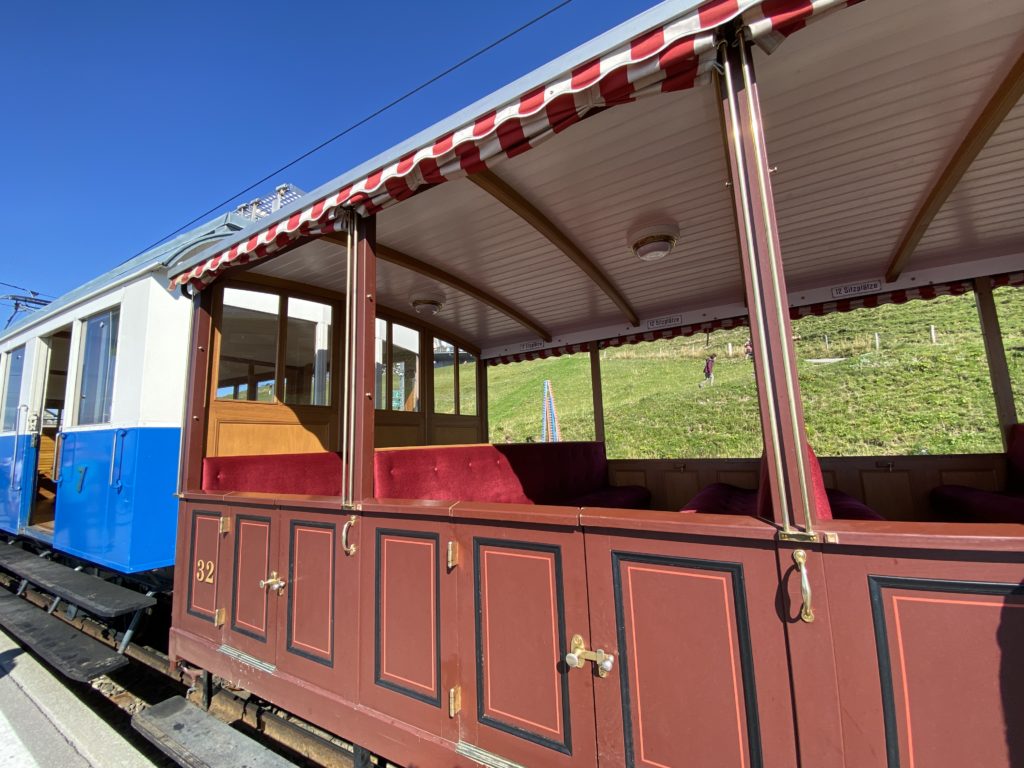 Lunch with a view
At the top we were looking for a table on the terrace of Hotel Rigi Kulm. Wonderful weather, wonderful view and a plate of Älper macarons with applesauce was just right for the great day. Although, upstairs it was not as hot as expected. Well we packed the jackets.
The way to Vitznau
We found the descent to Vitznau more attractive than the way up from Arth-Goldau. The view of Lake Lucerne is breathtaking. The play of clouds and the deep green-blue lake made us take pictures like from a picture book.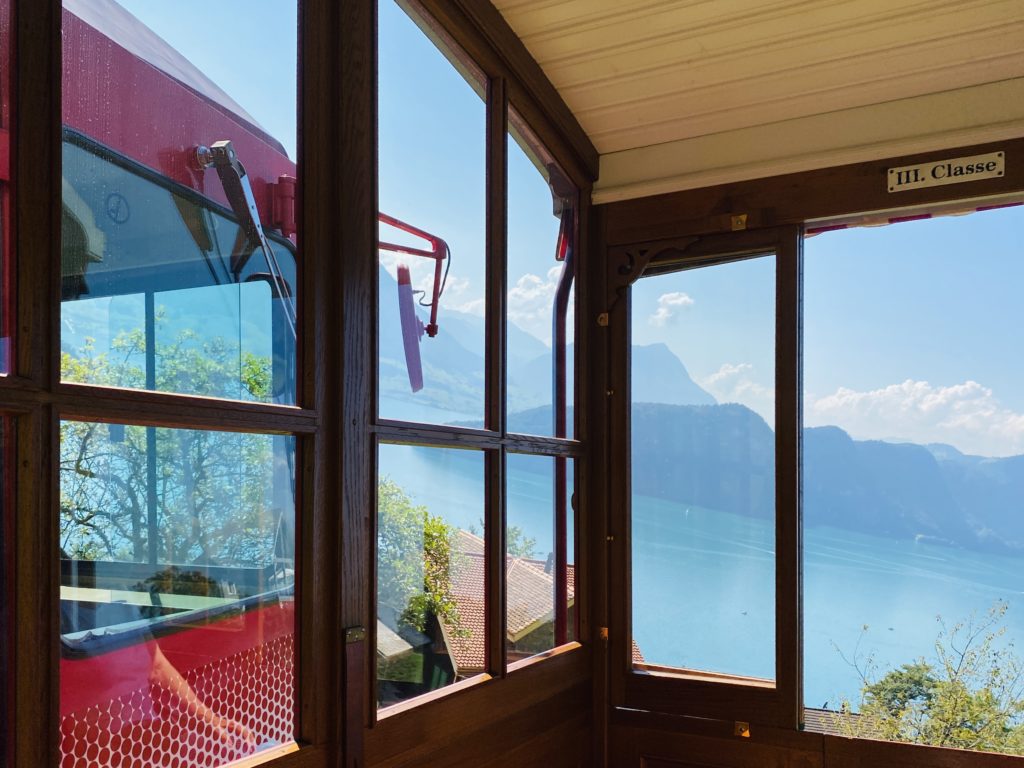 Rail Road Engine
Arriving in Vitznau, it made the hearts of the hardcore railwaymen beat faster. The locomotive was presented to the group for photo shootings.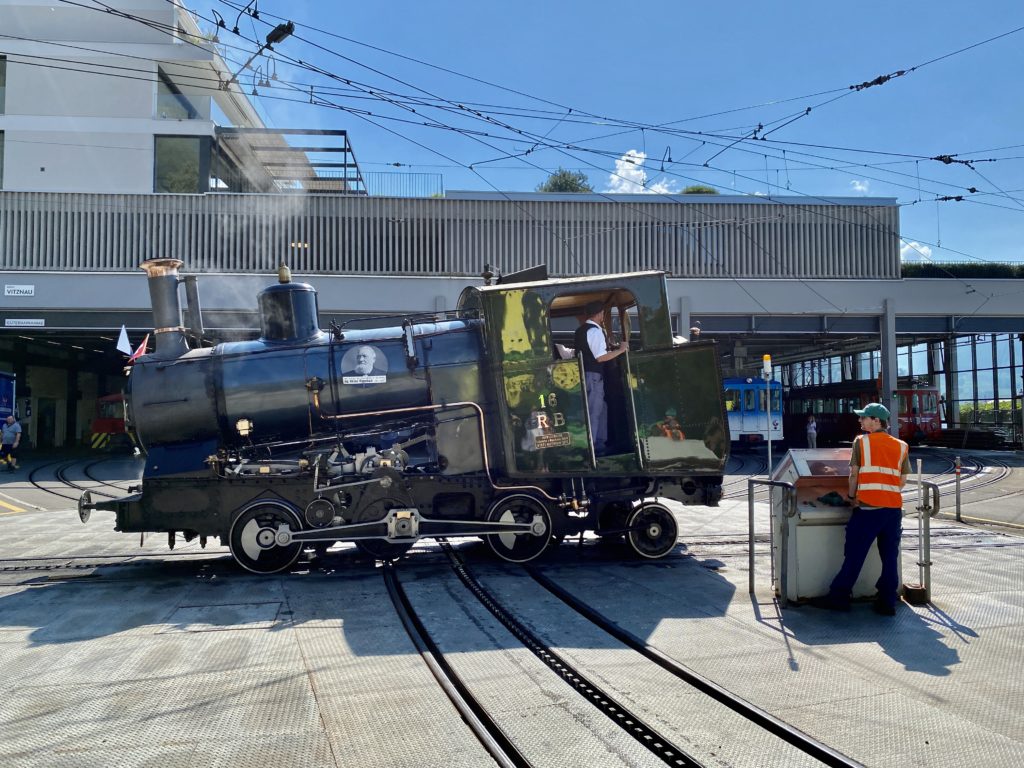 From Vitznau to Lucerne
The nostalgia also welcomed us on the lake. The paddle steamer Uri stood at the pier. So our journey with the nostalgic steamer continued.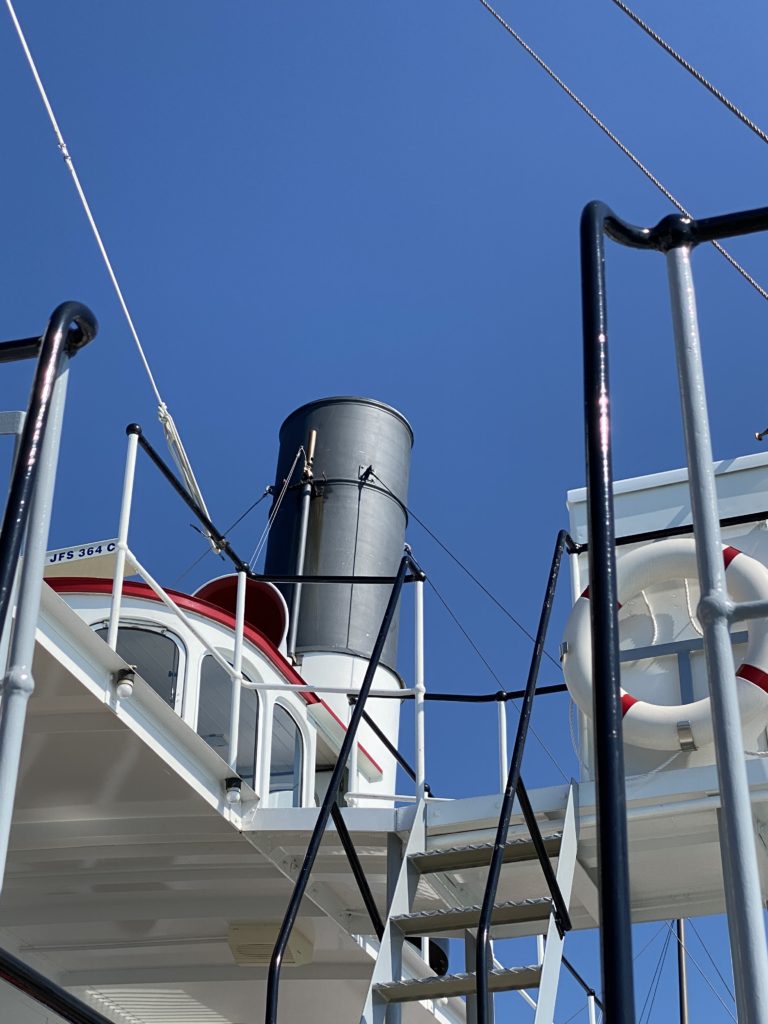 This was a perfect day my mother also found.
Even without nostalgic vehicles it is a nice trip. Maybe you like this tour to the St. Beatus Caves too.
The OllO World Team wishes you a nice trip.
We also have a travel app for the iPhone. If you haven't downloaded it yet, you can find the link here.