Round trip Murten – Neuchâtel. Murten is a tranquil little town on Lake Murten. Not far away is Lake Neuchâtel and Lake Biel is also in the immediate vicinity. Our excursion starts in Murten with a sightseeing tour and the second part is a walk along the Broye canal to La Sauge. From there we will take the ship on the canal that flows into Lake Neuchâtel. The final stop is Neuchâtel.
Murten
Remarkable and a 'must-see' is the curtain wall. It is built of different materials, like pebbles, tuff and sandstone. I like the wide view over the roofs of the city. Also the view into the different gardens of the houses near the wall is very impressive. Many of the gardens are beautifully laid out and maintained. But it must be tedious that the curtain wall peepers always look into the garden.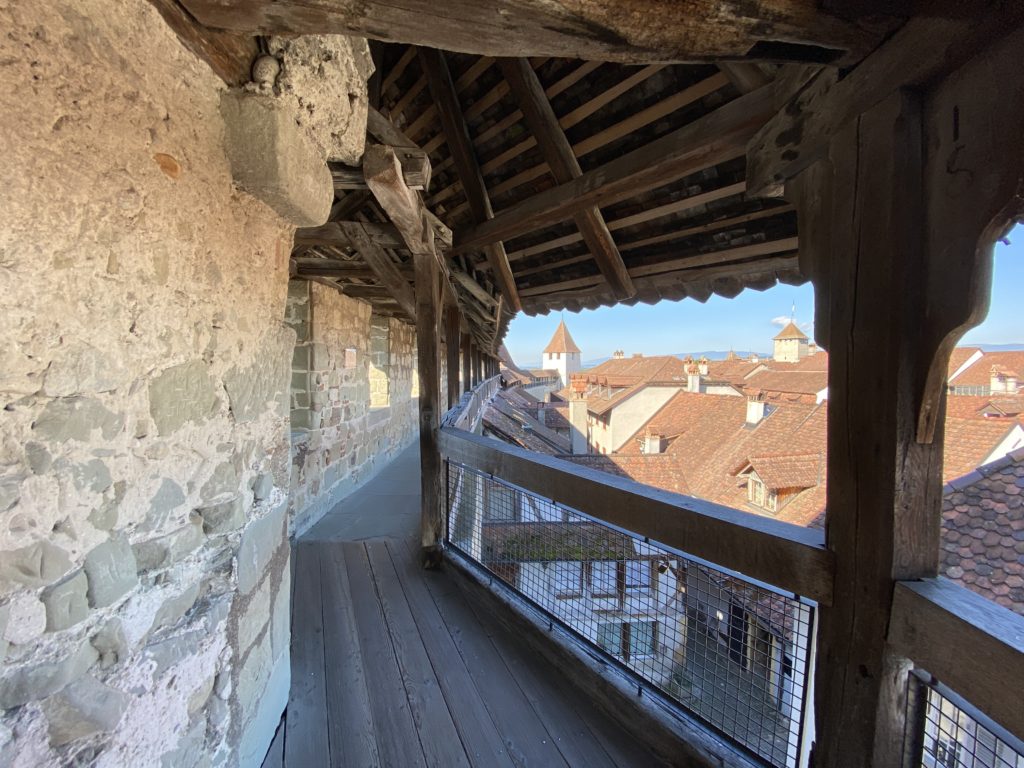 The best 'Nidlechueche'
Cafés and pastry shops claim to have the best 'Nidlechueche'. Well that is a matter of taste, I think. The cake is just too sweet for me. That's why I discovered a macadamia peak in the Confiserie Monnier. The people of Murten love it rather sweet. There are several cafés and pastry shops there.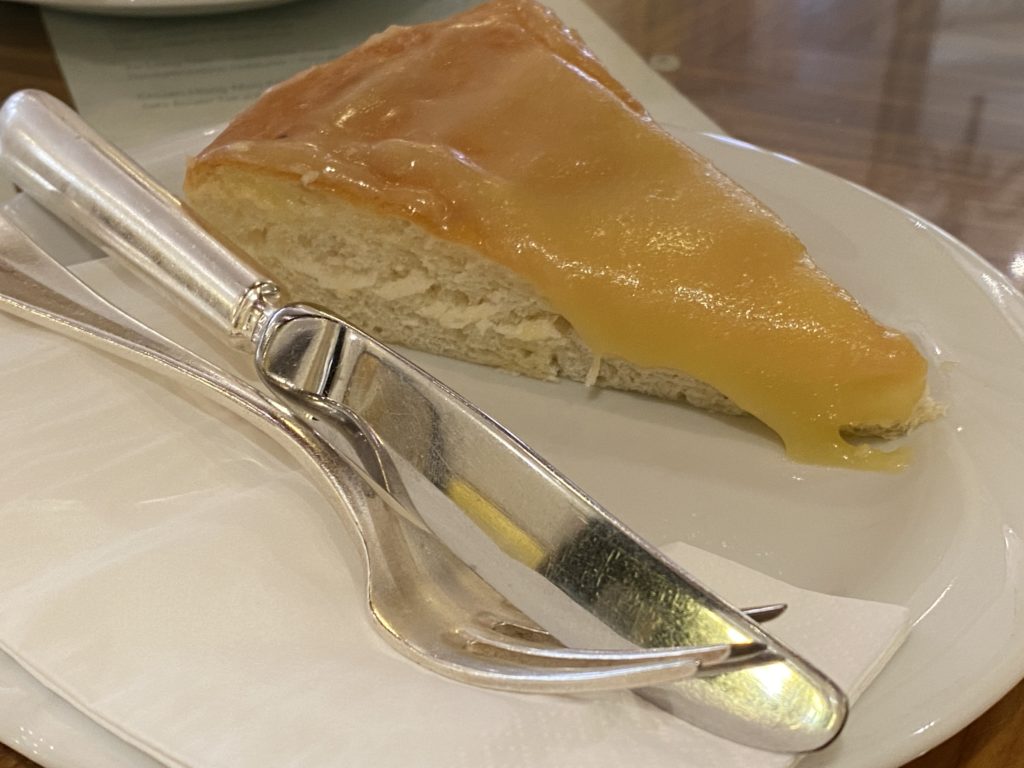 Hike to La Sauge
We continue by train to Sugiez, where our hiking trail starts. If not the hottest time. The thermometer shot up to over 32 degrees. Ships and boats chugged past us. Enviously we looked after them. Soon we reached the Rotary Bridge. Here we should have taken the boat in this heat and not continued to La Sauge. Just opposite is the camping site Les 3 Lacs with a restaurant. We bravely marched on to the Auberge La Sauge and from there we took the boat to Neuchâtel. You should allow 2 hours for the walk if you still want to have a drink and a meal. In the Auberge La Sauge you can cool off and have something to drink or eat before you continue.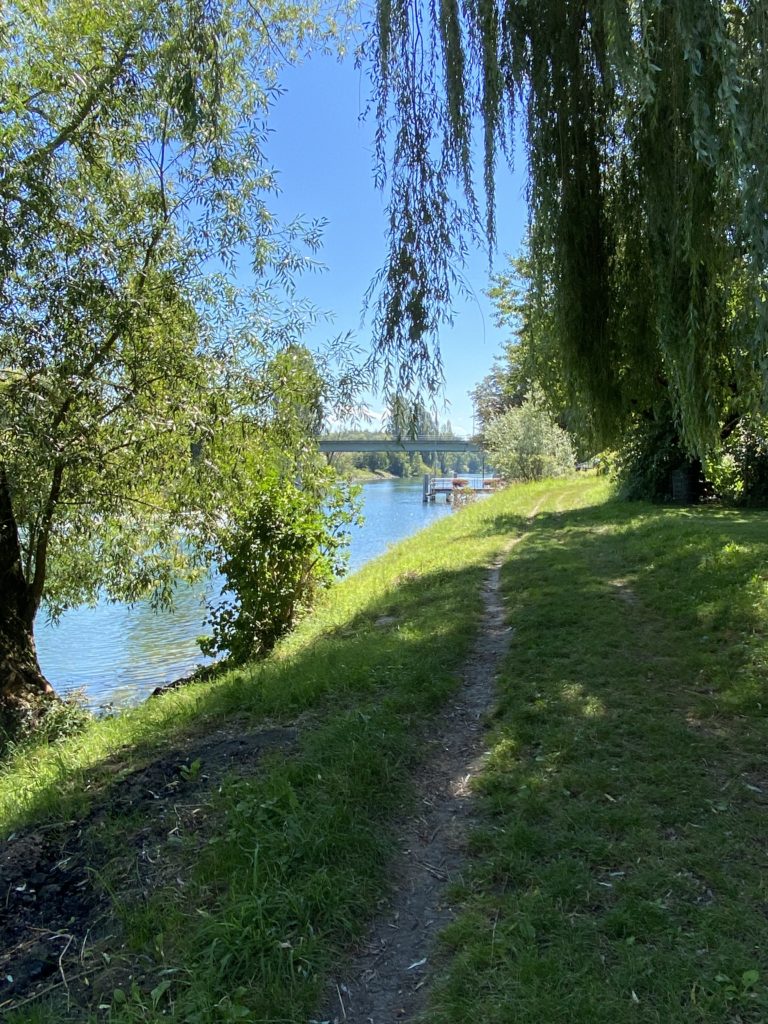 Lake Neuchâtel
La Sauge is located in a well-known nature reserve, where you can observe various birds. If you take a good look at the area from the boat, you can see one or the other bird.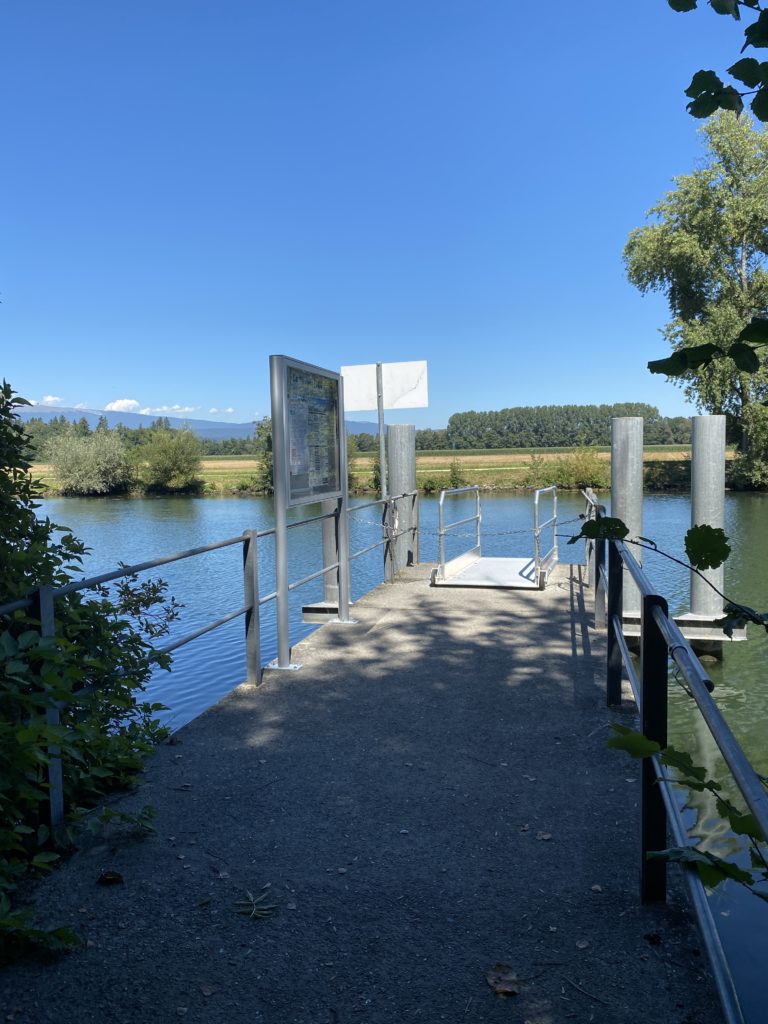 The trip is shown in the OllO World travel app. In Neuchâtel, pins have been added. Why not enjoy a weekend at the three lakes?
Maybe you will also like this excursion to Thun as well.
The OllO World Team wishes you a nice trip.