Panorama tour Maggia – Coglio. Actually we only wanted to look at the waterfall. Then the planned walk finally turned into a 3 hours hike. The terrain was partly steep, stony and wet. We crossed rivers, rocks and alpine meadows. There we were rewarded with a wonderful view over the Maggia valley and the surrounding mountains. Cows crossed our tour and a billy goat greeted us at the end of the hike.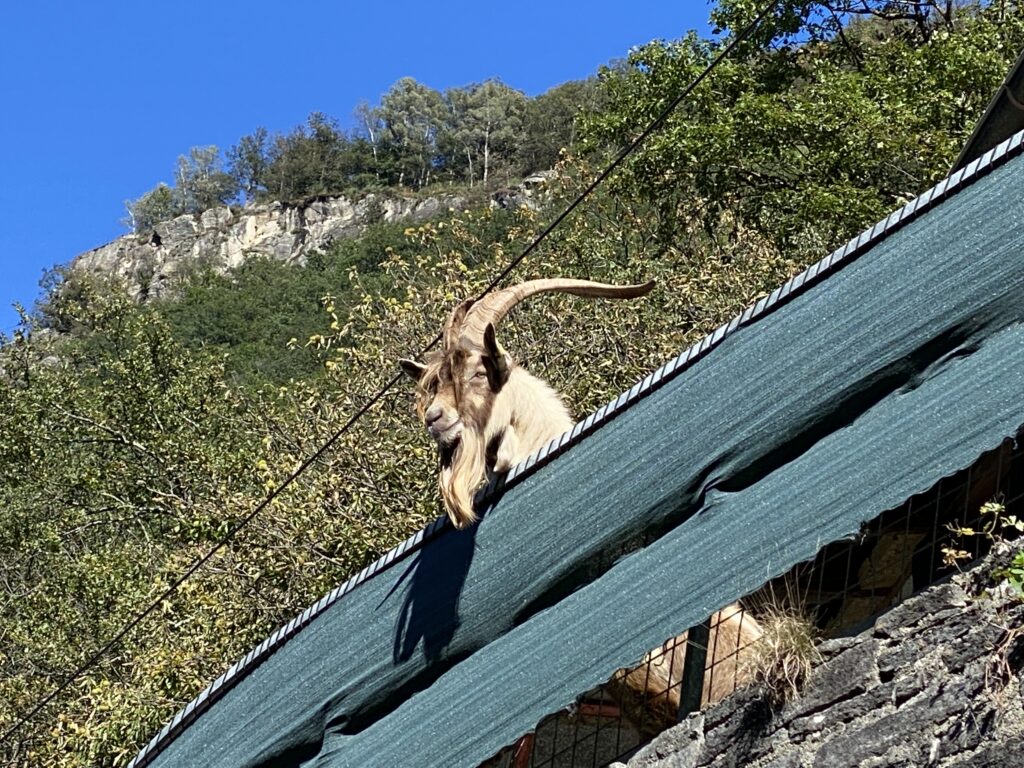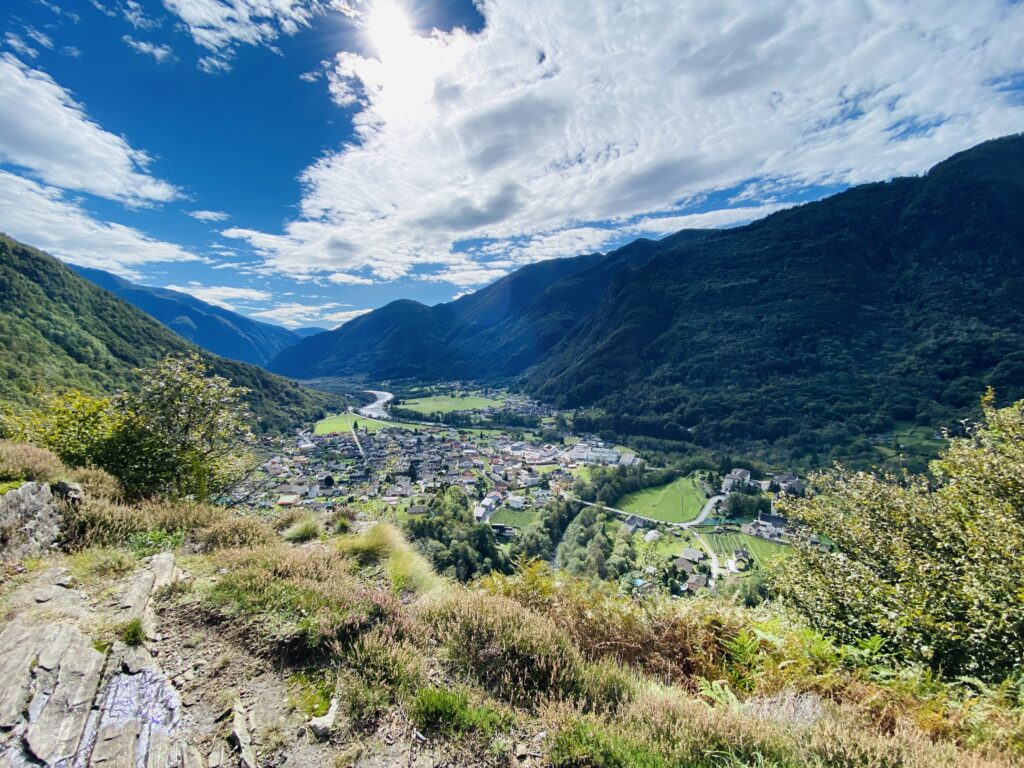 Repetitive scene
The starting point was the church of San Maurizio. From there the path leads upwards. Marked were 15 minutes to the waterfall. We probably overlooked a signpost. Other hikers were looking for the waterfall too. After the steep climb, the path cleared and we found ourselves in an alpine meadow. Several people had gathered at the top by now. All of them were looking for the waterfall. Well, it was already visible, but a few meters away from us and not accessible via our hiking path. After the arduous climb, we did not want to go down and decided to hike down the narrow viewing path to Coglio.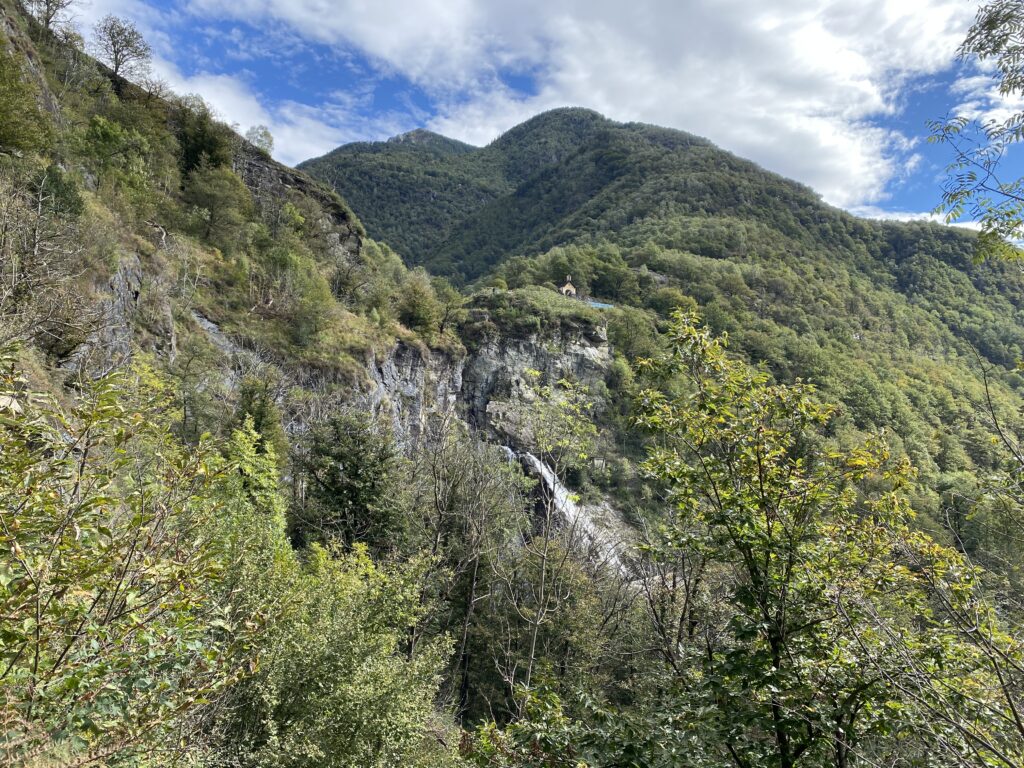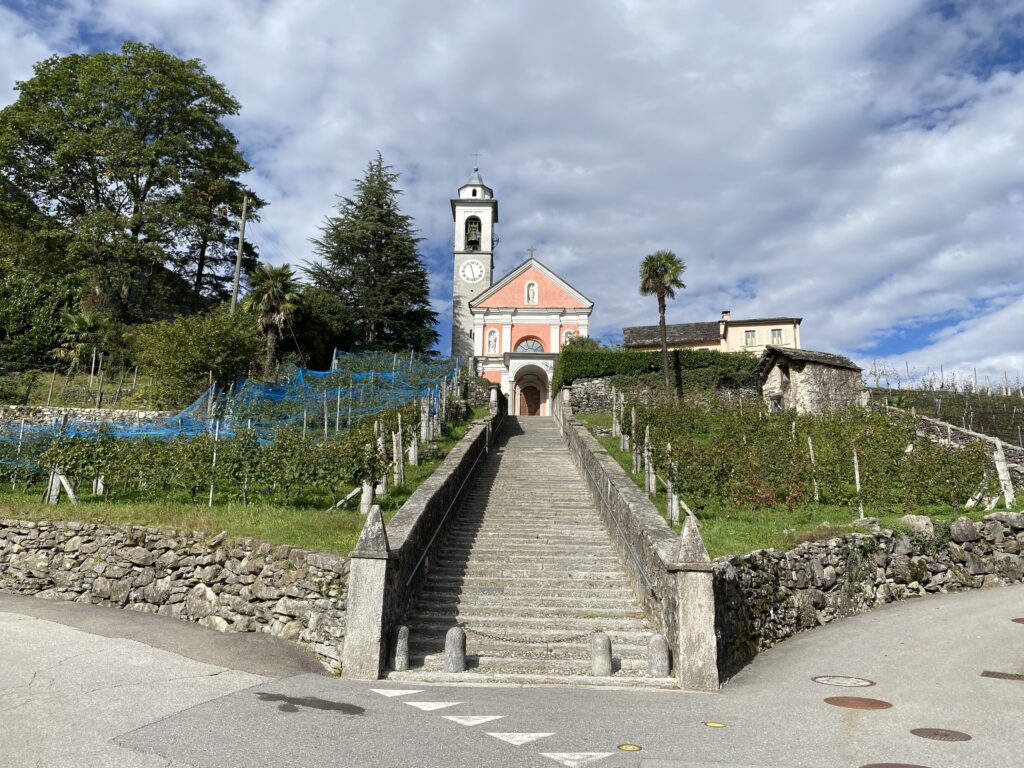 Wrong footwear
The idea to hike spontaneously was a good decision from the view. Only we underestimated the terrain a bit. With sneakers it is doable, but hiking boots are recommended, because the path is partly super uneven, stony and steep. The hike is only suitable for sure-footed people. We also got wet feet because the meadows were soaked from the rain. Fortunately, we stocked up on provisions in Locarno. Because the up and down makes quite hungry and thirsty.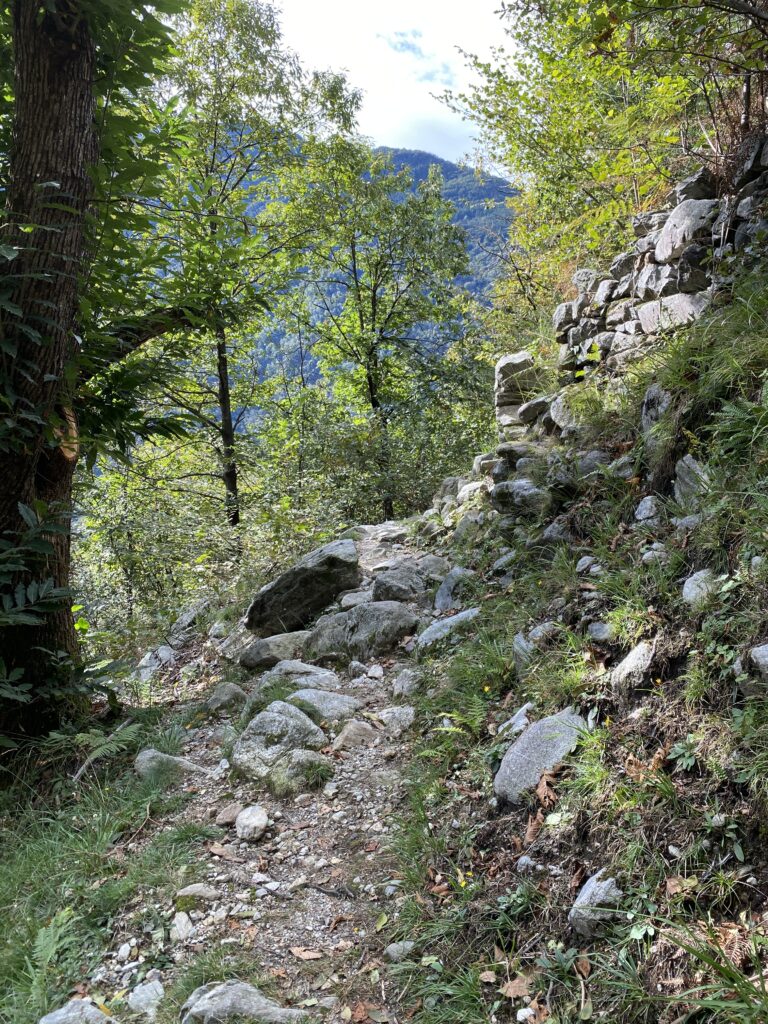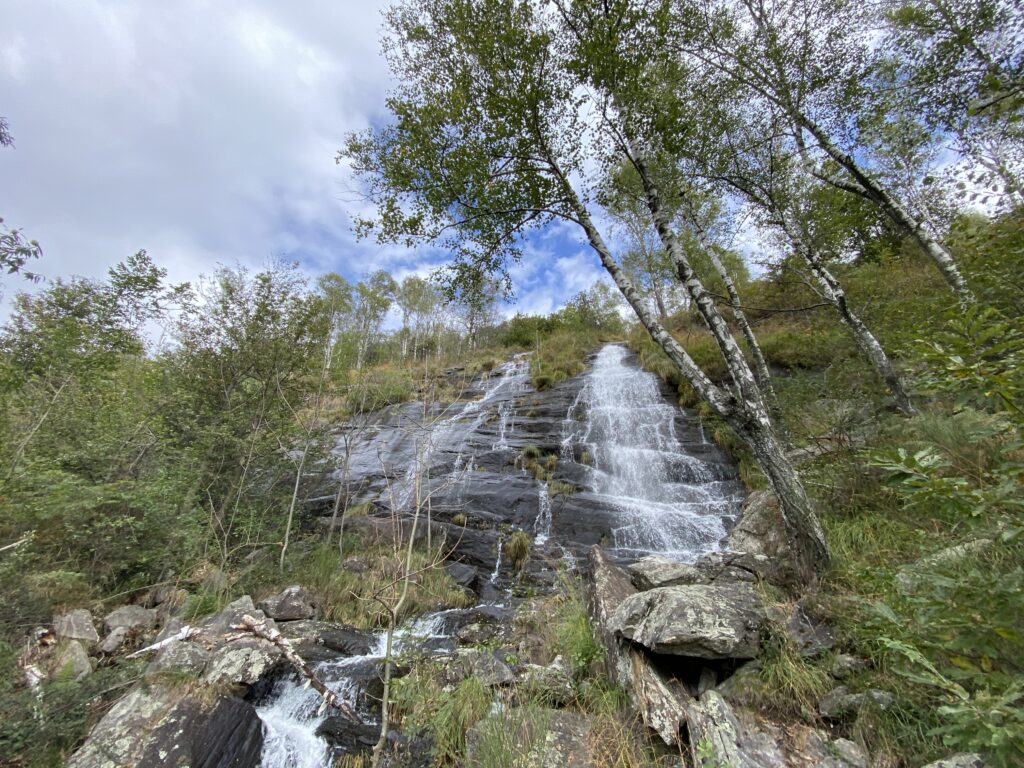 Pleasure hike
On the slope it was extremely windy. Depending on the orientation of the path, we sometimes had sun or wind. The excursion was anything but a pleasure hike. Nevertheless, we liked the rough mountain landscape with the chestnut forests and the stony path. It was an adventurous panoramic tour with many new impressions. After a well-deserved iced drink at the Grotto (wow, were we thirsty) we returned to Locarno in the crowded bus. There are countless hiking and biking trails along the Maggia. So it was only understandable that all the other hikers and cyclists squeezed tiredly into the bus and wanted to treat themselves to a warm shower as quickly as possible.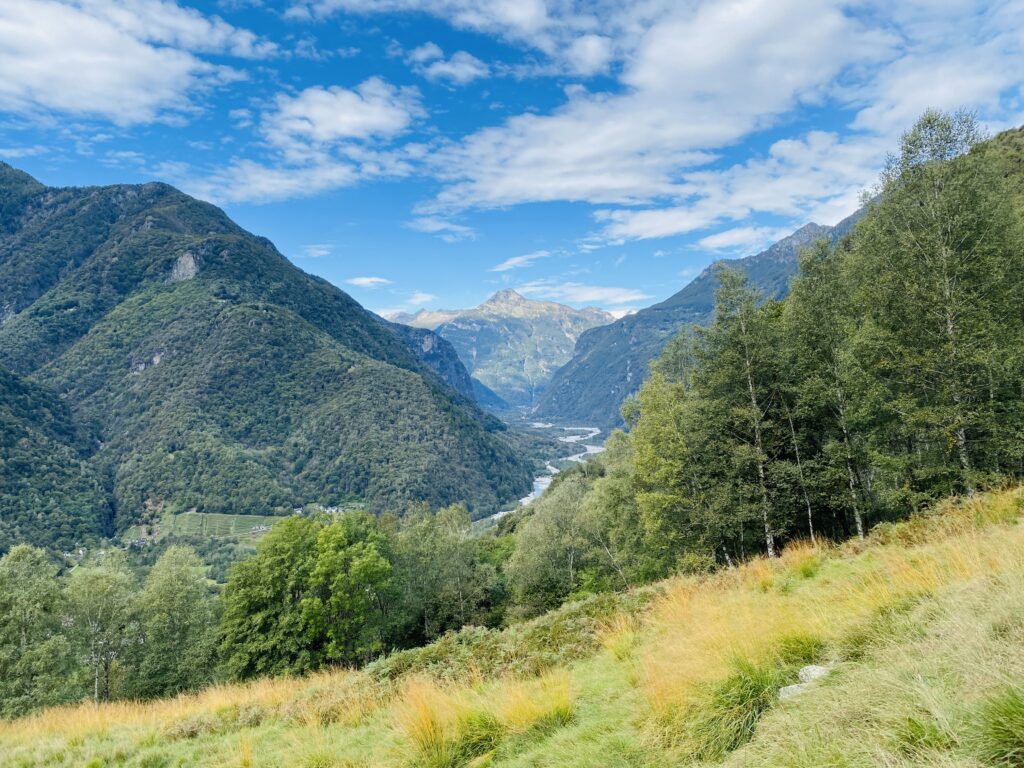 So pack your backpack right away and let's go! The OllO World team wishes you all a great hiking vacation.
OllO World App
We also have a travel app. Many pins and trails are waiting to be discovered. For those who haven't downloaded the app yet, the link will take you to the App Store. For all Android users, a web version is in the works.
You may also like this hike from Bever to Zuoz (via Engadina).