Muottas Muragl in autumn. The Philosopher's path in winter is one of the most beautiful hiking trails. I wonder if this is also true in autumn? This is what I want to find out today. Oops, not only I feel like hiking. Already the first train towards Engadin is filled with excursionists. Not only tourists and retired people squeeze into the train compartments, but also young travelers and families. Fortunately, the Räthische Bahn is equipped with extra compositions for bicycles. Wow, who would have thought that?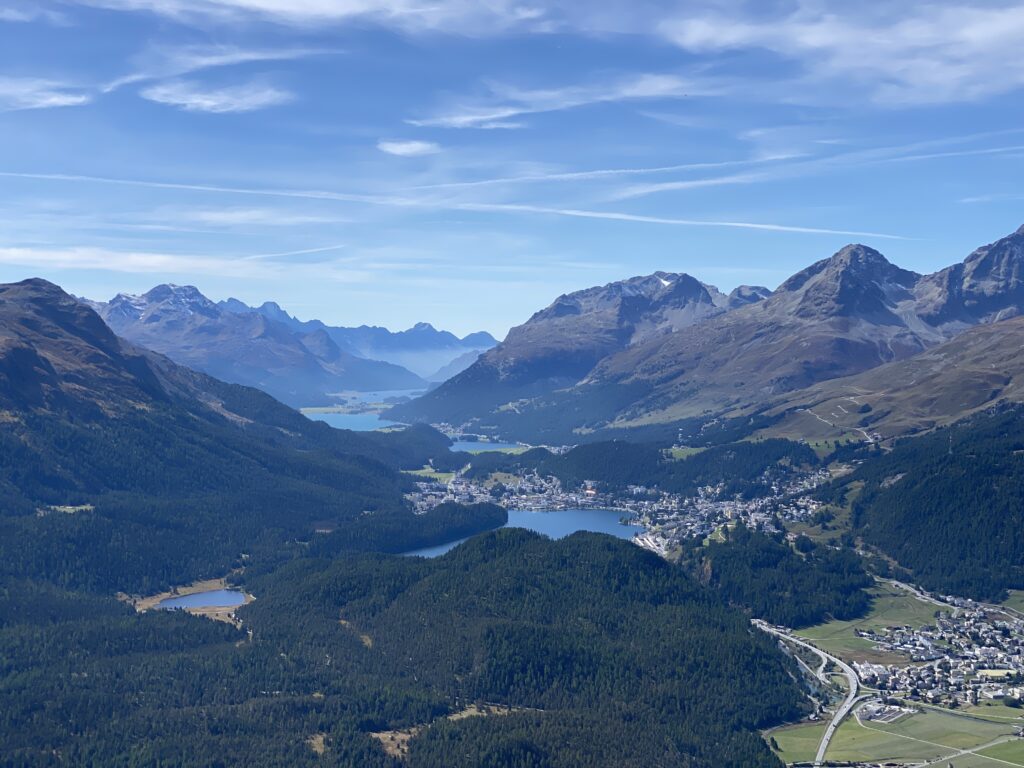 Tour Muottas Muragl to the Alp Languard
Even in autumn, the ascent by cable car to Muottas Muragl is a pleasure. With a bit of luck, I was able to get a seat in the lowest car, because that's where the view of the lakes and the Bernina massif is best. The closer you get to your destination, the more impressive the view becomes. Also here many hikers meet.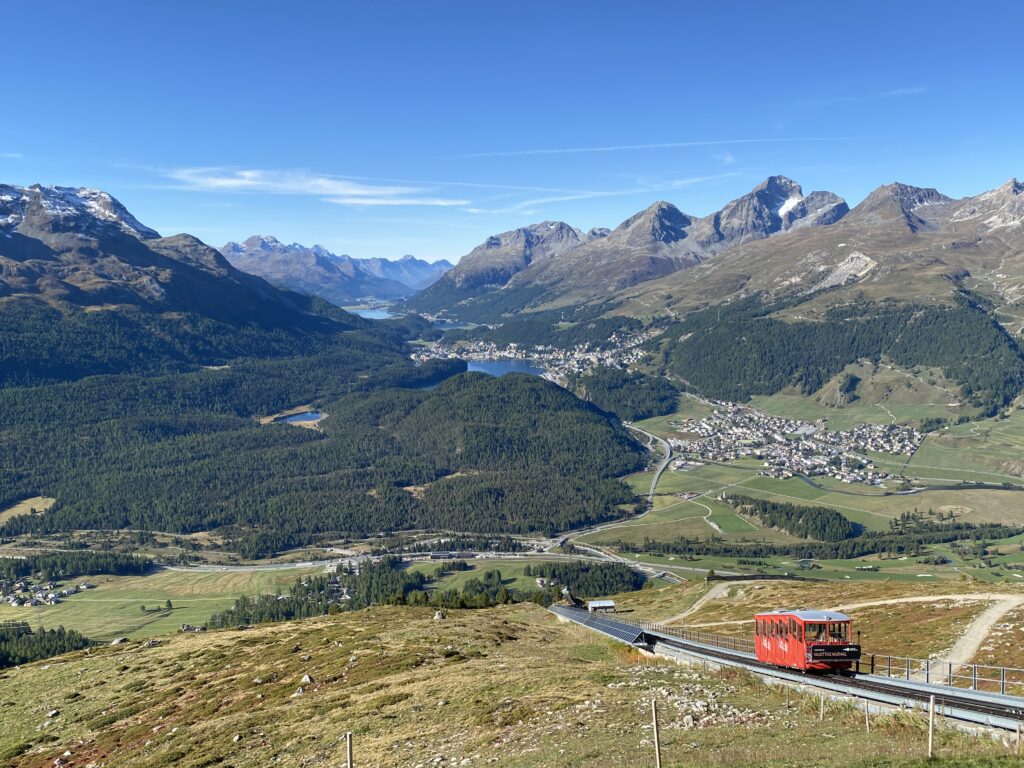 Today the beach chairs are very popular with the hikers. I was just able to get one and take a short break before starting the hike. Not far away is a playground. Note, the trails are not made for kids in strollers.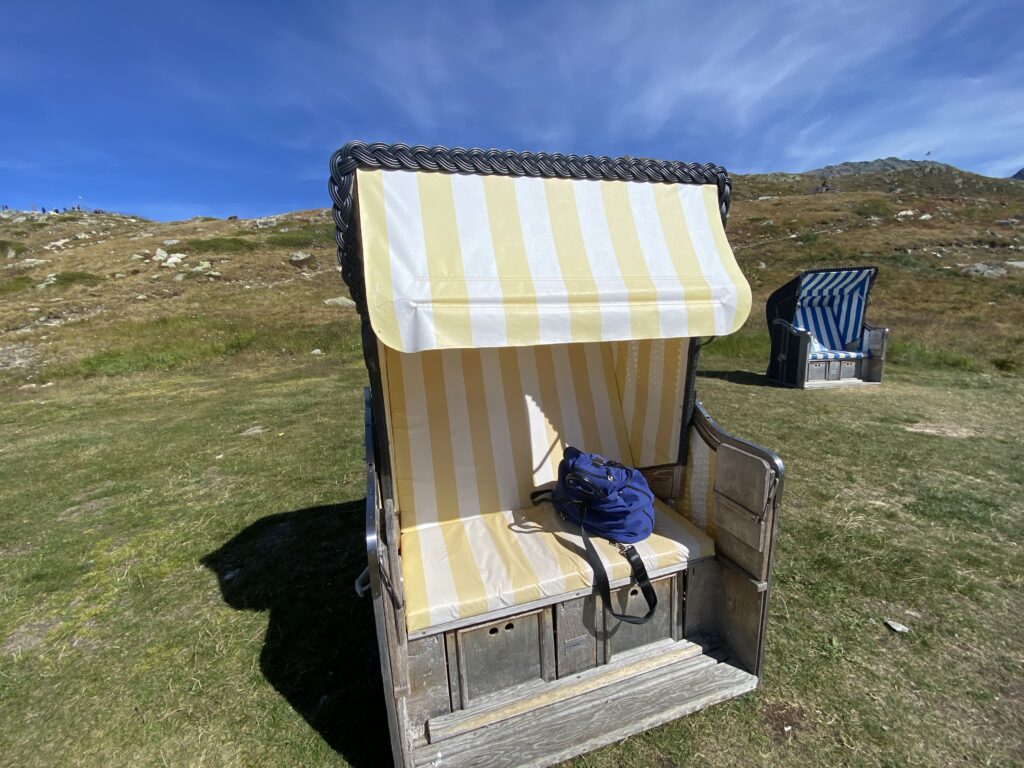 My tip: Take the grandparents with you and offer them a lunch. In the meantime, the tour can be started. If you hike from Alp Languard, the meeting point will be at the restaurant of the cable car station Muottas Muragl. In this way, the grandparents can spend time on the mountain with their grandchildren and the parents can hike in the meantime. Finally both parties will meet later at Muottas Muragl. The hike takes about 2 – 2.5 hours.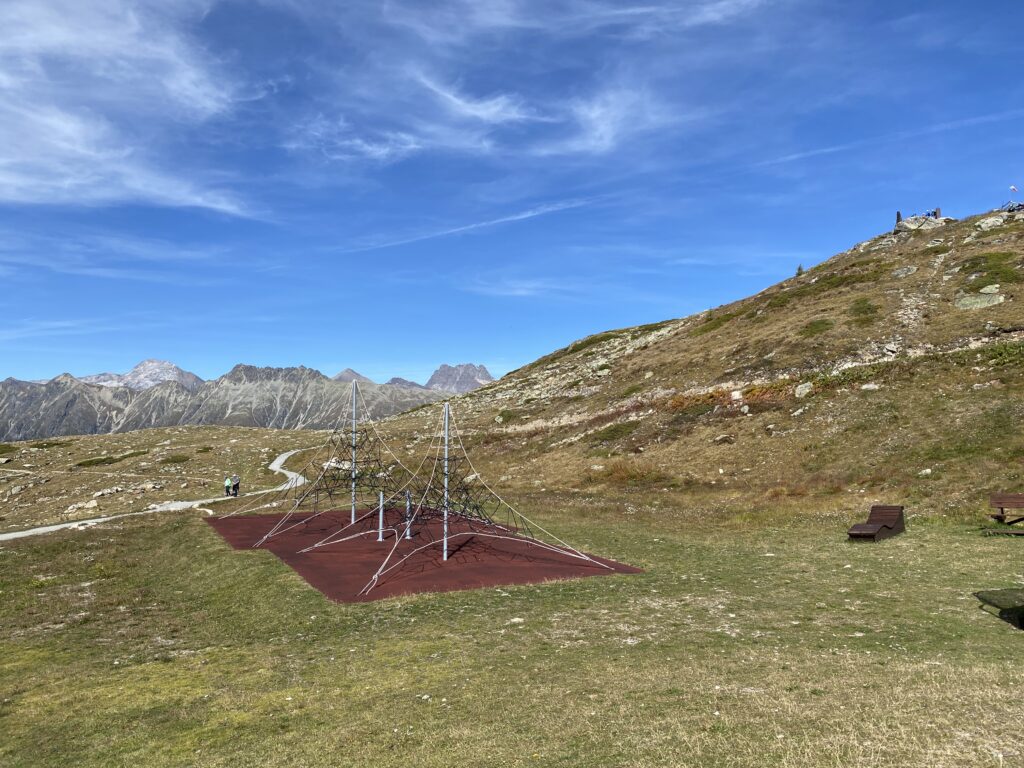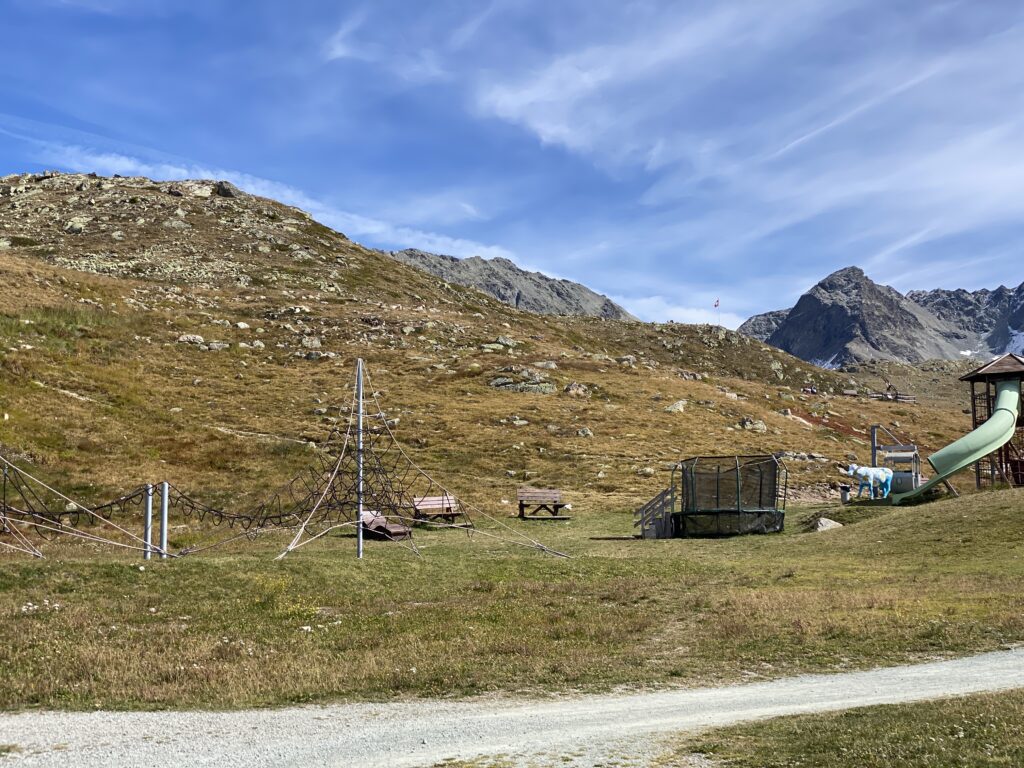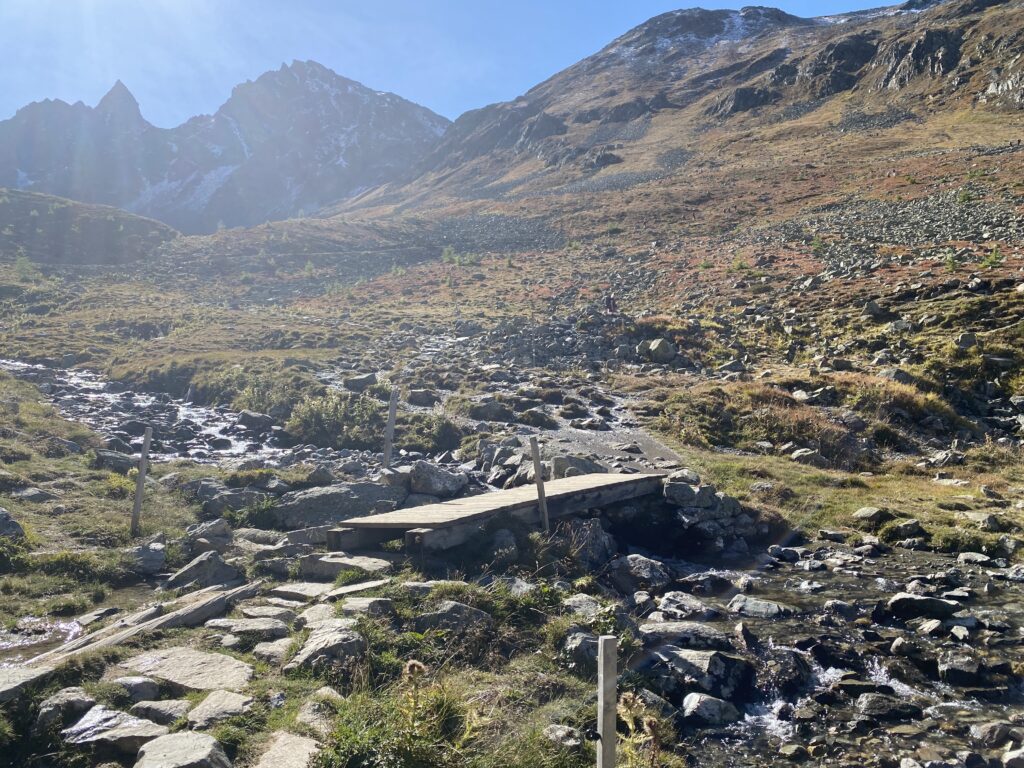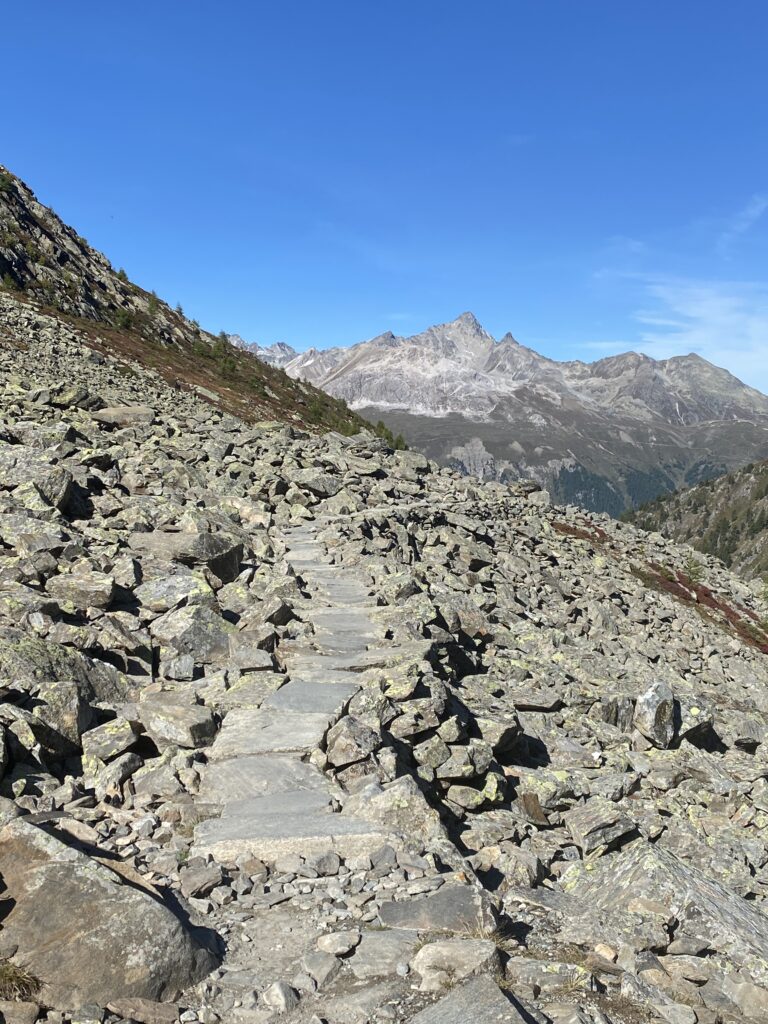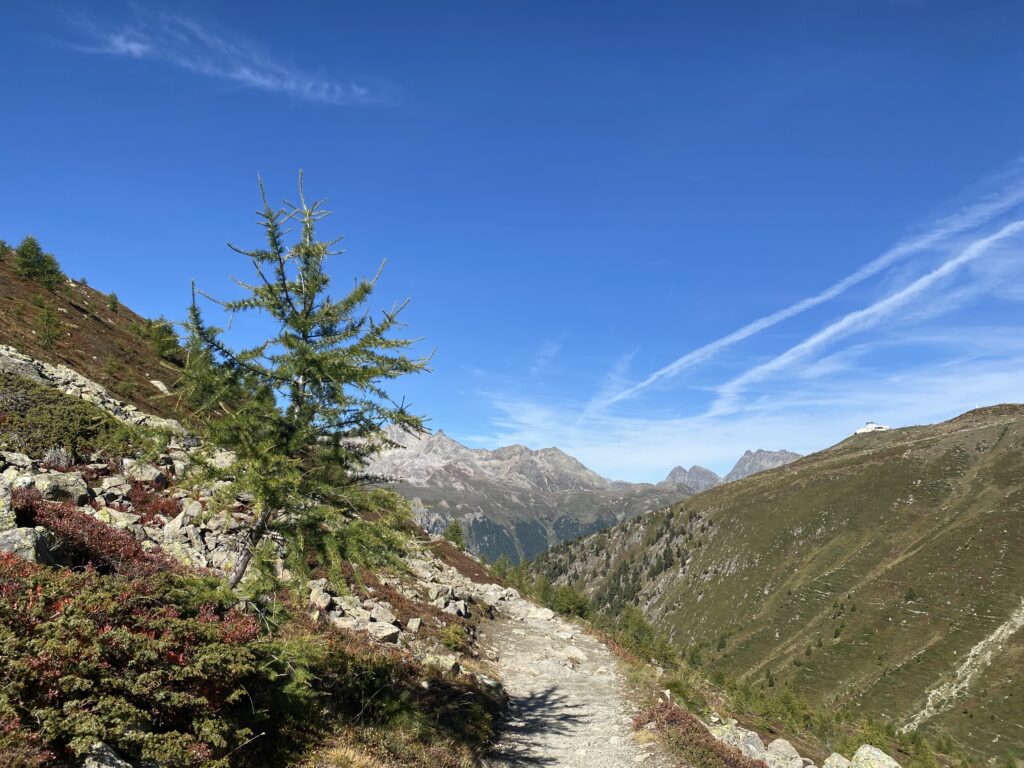 On the whole route there are several opportunities to take a break. The tour lasts about 2-3 hours with a visit to a restaurant.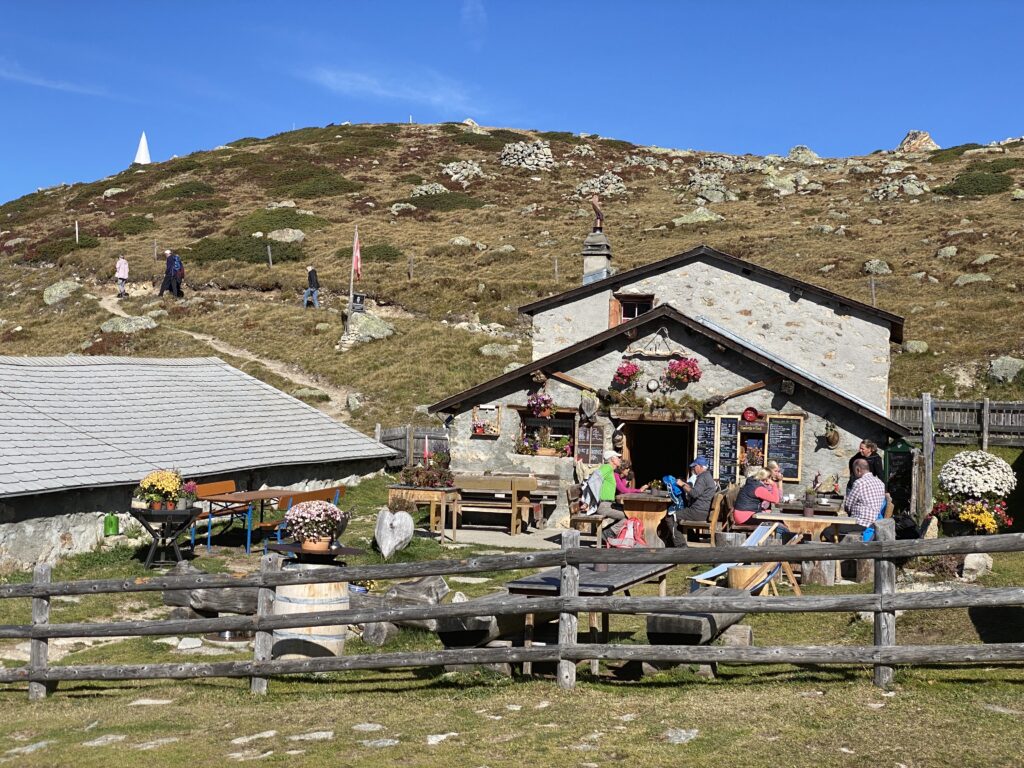 How about a hike during the autumn vacations? The trip is even more beautiful when the larches turn yellow. From up here, the play of colors must be spectacular.
Personally, I find the Philosopher's path in winter one of the most beautiful hiking trails and prefer winter to summer and fall. Click here to read the article. 
The OllO World team wishes you a great trip.
OllO World App
We also have a travel app. Who hasn't downloaded the OllO World App yet? Click here to download it from the App Store. All non-iPhone users have to be patient. We are programming a web application. This is in progress. As soon as it will be available, we will post an update.