Seelisberg, a Swim in the Mountain Lake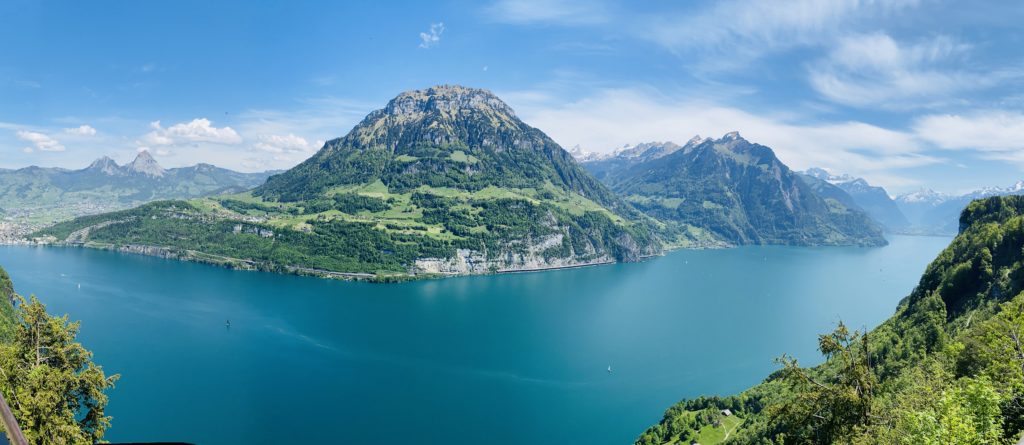 Mountain lake swim. The 'Seeli' lake lies in the middle of a flower meadow on the sunny side. After a hike jumping into the water and cooling down in the fresh water is simply wonderful. A car-free camp site belongs to the lake. I am not really a camping fan, but I find the location enchanting. You may reserve a camping slot in advance as the place is very popular. Dogs are not allowed. Those who prefer to stay in a hotel will find some in the area.
House Treib
There are many possibilities for excursions. The station Treib is located in the house of the same name, which was first mentioned in 1482. It is said that the Old Confederation held its meetings here. A house with history, one would like to visit once, right? Over the years it has been extended again and again and preserved in the same style. Today it is a listed building. The Treib-Seelisberg cable car takes you down to Lake Lucerne. At the stop of the same name for the scheduled boats, an excursion to other places steeped in history can be made. Due to the corona protection measures, the ship can only be used 50% of the passenger volume. It is therefore essential to book tickets online in advance to avoid disappointment, when no more seats are left.
Rütli
The most famous place is the Rütli. According to tradition, the foundation of the Swiss Confederation took place there.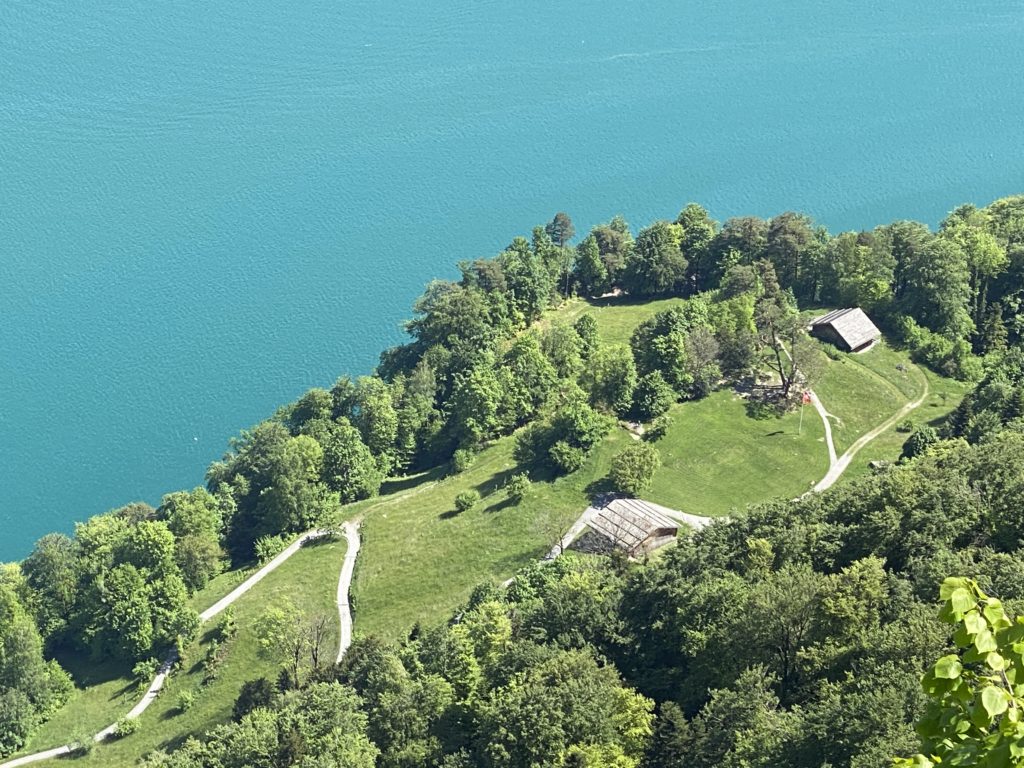 Hiking trails, boat rides, winter sport
A popular hiking trail is the one from the Rütli over the Seelisberg, Sisikon to Brunnen along the Lake of Uri. There are several resting places along the hiking trail.
Also in winter, skiing can be practised in the ski arena Emmetten-Stockhütte-Klewenalp. There are also many popular hiking trails through the snowy landscape.
New Features in the OllO World App
In the OllO World App two new features are now implemented. A Corona Ambiance Badge. The badge shows the Corona protection measures. So a visitor knows what to expect in the restaurant or there are hints for the implementation. This creates trust.
Now you can surf in the app without login. If you want to add your own trips or if you want to add comments, you have to create a login.