Marmot trail in Saas Fee. We really wanted to visit the cute balls of wool before the cold sets in, because soon they will start hibernating.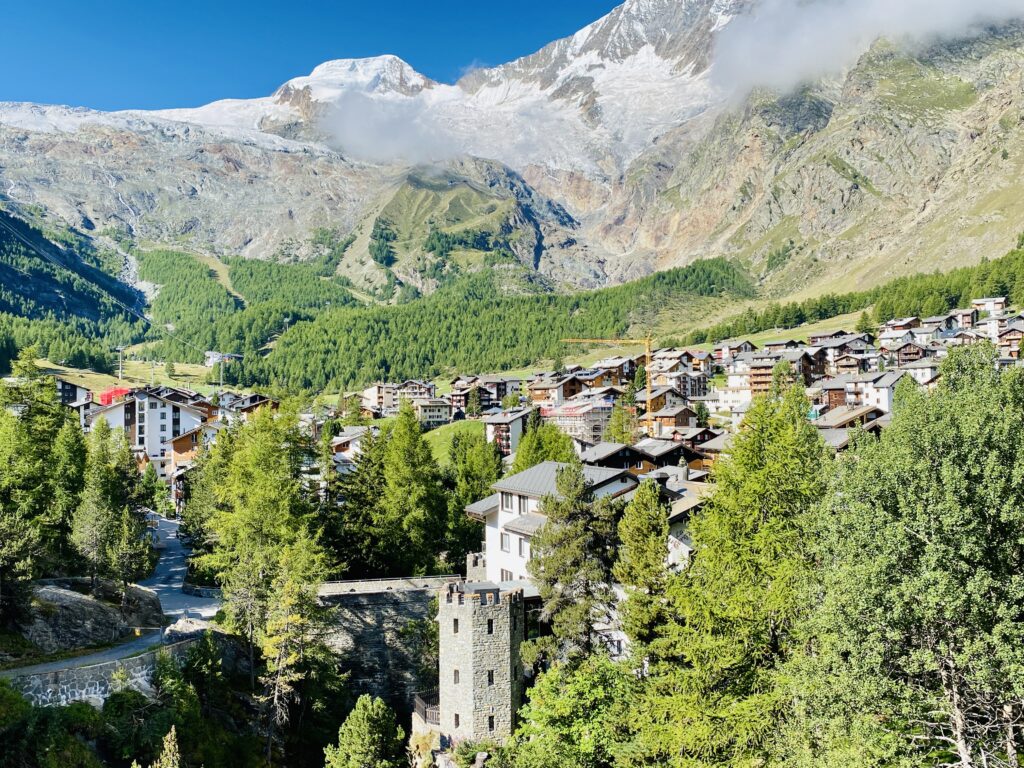 With the cable car to the Spielboden
The starting point for the marmots is the Spielboden in Saas Fee. We will take the cable car up and later march back to the village on foot. What we don't know yet, the descent is quite steep. That may have been one reason why many hikers preferred the reverse option, because the descent is quite a hike.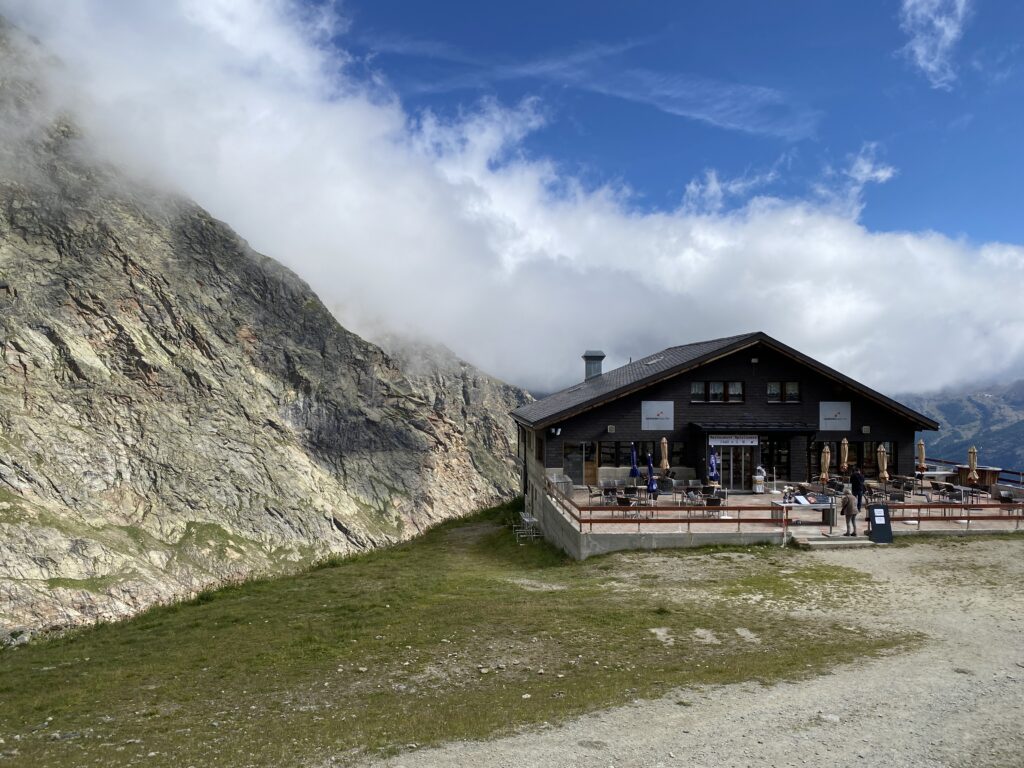 Marmot trail in Saas Fee
The woman at the cable car station said that it is better to look for the marmots in the morning, because afterwards they hide in the caves. Therefore, we left very early in the morning. This has now paid off. Everywhere the cute balls of wool show up in front of their burrows and waited for food. They like carrots and also peanuts. Whereby, the carrots have to be fed to them. If you put the pieces on the ground in front of the animals, they are no longer interesting. If you hold the pieces, the marmots like to nibble on them. We would never have thought that the animals are so trusting. Being fed without looking for food is pleasant. Yes, the animals are clever and have already noticed this.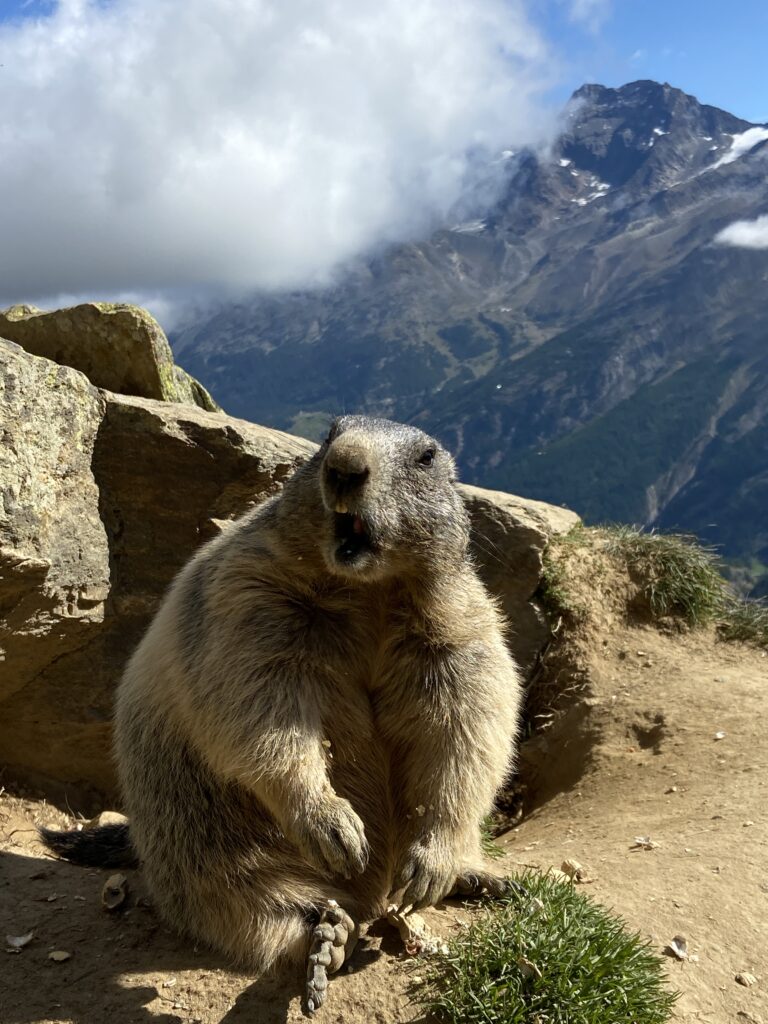 Stopover at the glacier grotto
Special thirst quenchers are on the menu here. Woodruff and in-house iced tea. The desserts are also something to show off. The cream slice is a real eye-catcher and it tastes great. The terrace with a view of the mountains is summery decorated with flowers. For the morning or towards evening, there are even blankets available, because the wind can already pass.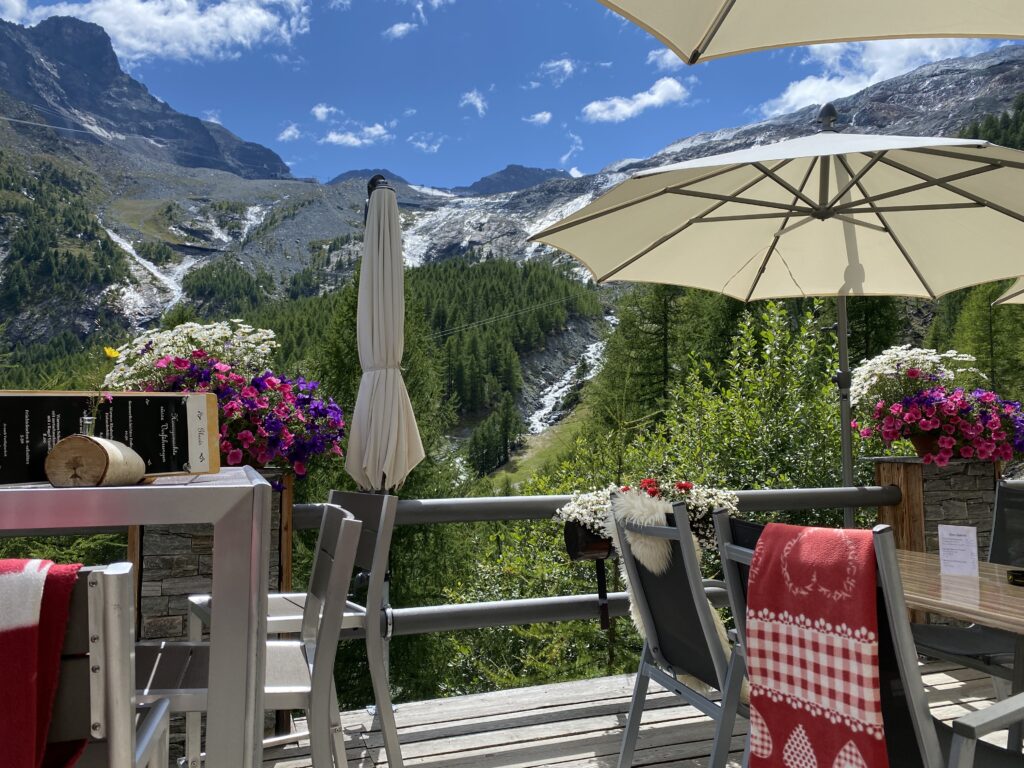 If you are looking for motivation for a mountain hike, Saas Fee is the place to be. Marmots, culinary delights along the way and breathtaking mountain scenery will make even the most reluctant hikers enjoy the excursion.
The OllO World team wishes you a great trip.
OllO World App
We also have a travel app with focus on Switzerland. There you will find more great trip ideas. Who hasn't installed the app on their iPhone yet? Click here for the link.
You might also like this trip to Rigi Kulm.