MAAG Light Hall. What to expect at the exhibition 'Viva Frida Kahlo', I could not imagine. So I was positively surprised, because the presentation was super cool.
Maag Light Hall – Frida Kahlo
The 360 degree projection and the moving images let me dive into a virtual show. In 20 minutes, the life of Frida Kahlo with all its ups and downs is conveyed to me here. Her voice was accompanied by her colorful paintings. The performance impressively show how her life was shaped by events.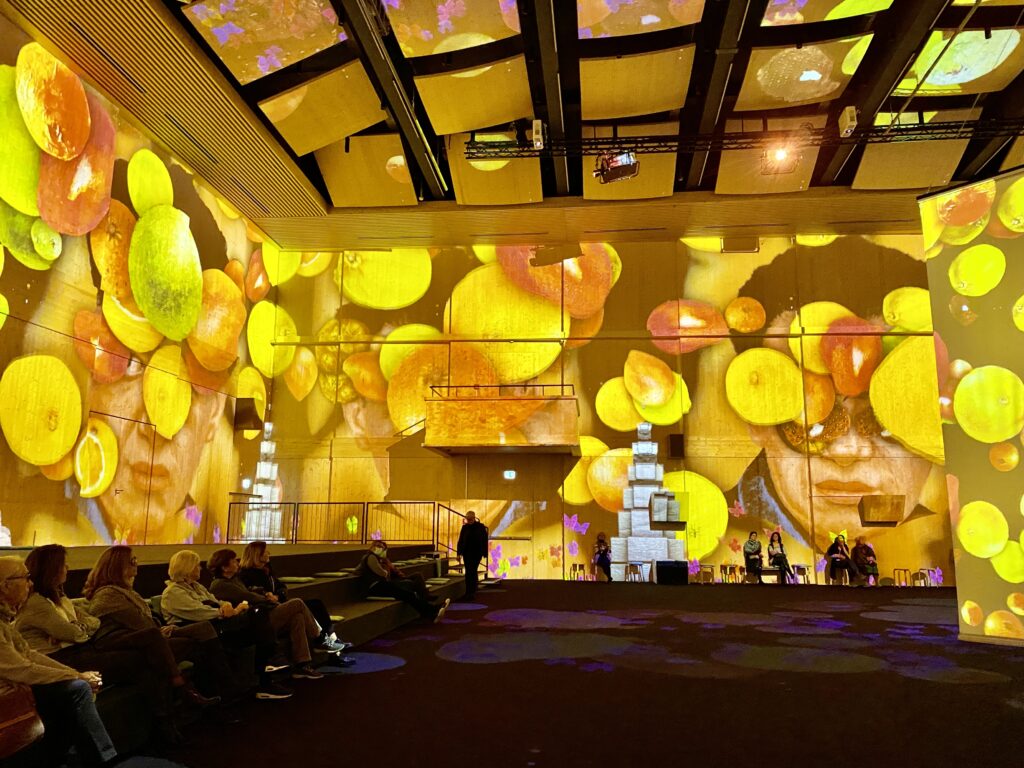 My interest in virtual art performances has now been awakened and I am curious to see what the future will bring.
Restaurant in the Maag Hall
There is also a restaurant integrated. The snacks and dishes are innovative, so I tried Frida and Diego's wedding menu, which was super tasty.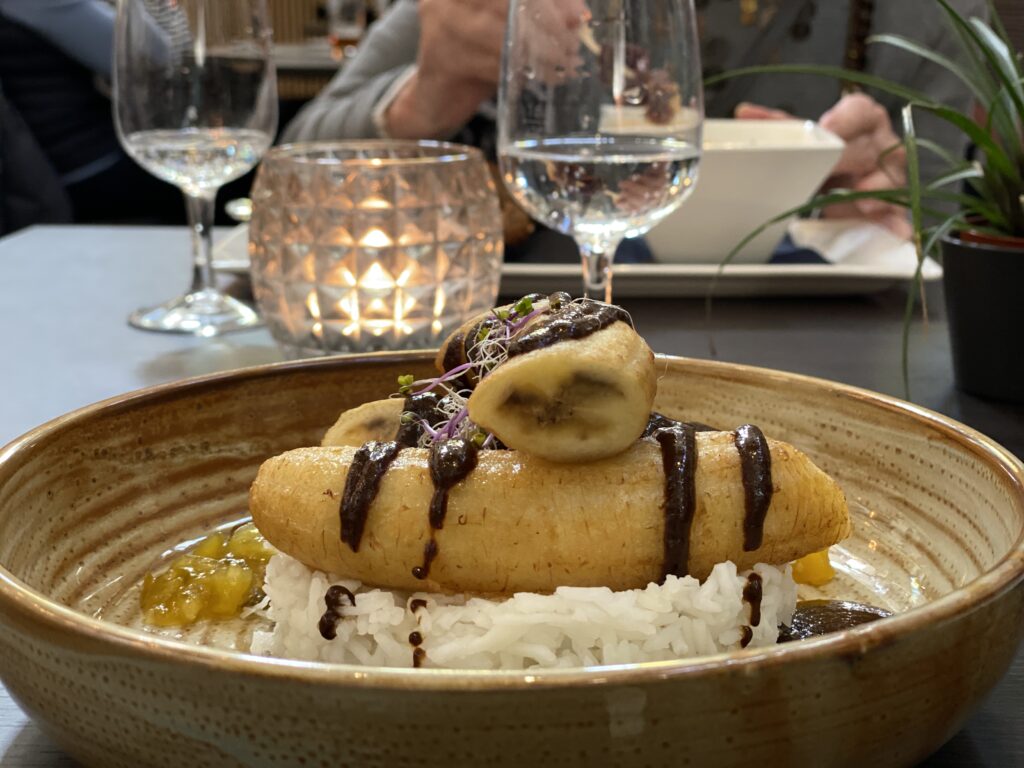 The OllO World team was thrilled. The exhibition will be open until January 2, 2022. If you want to experience something unique, this would be the place to be.
We also have an app with lots of inspiration for trips in summer & winter. Who hasn't downloaded the app yet? Here's the link in the app store, so you can find more activities. A web version for Android users is in the works.
You might also like this trip to La Chaux-de-Fonds.