Fribourg Fascination Bridges
Fribourg – City of Bridges. The tour shows different perspectives of the city. Depending on where you stand on the bridge, the picture changes. If you start in the lower village, at some point you have to start the ascent. Either with the Funicular or on foot. Both variants are liked differently. If you do not like the many stairs, take the funicular or public transportation. Whereby the stairs, partly lead to interesting places.
Poya Bridge
The Poya Bridge was won through a competition and is the longest cable-stayed bridge in Switzerland. It replaces the previous crossing, which had to make way for the Zähringer Bridge in 1924. Public transport on the Zähringer Bridge has been diverted to the Poya Bridge since 2014.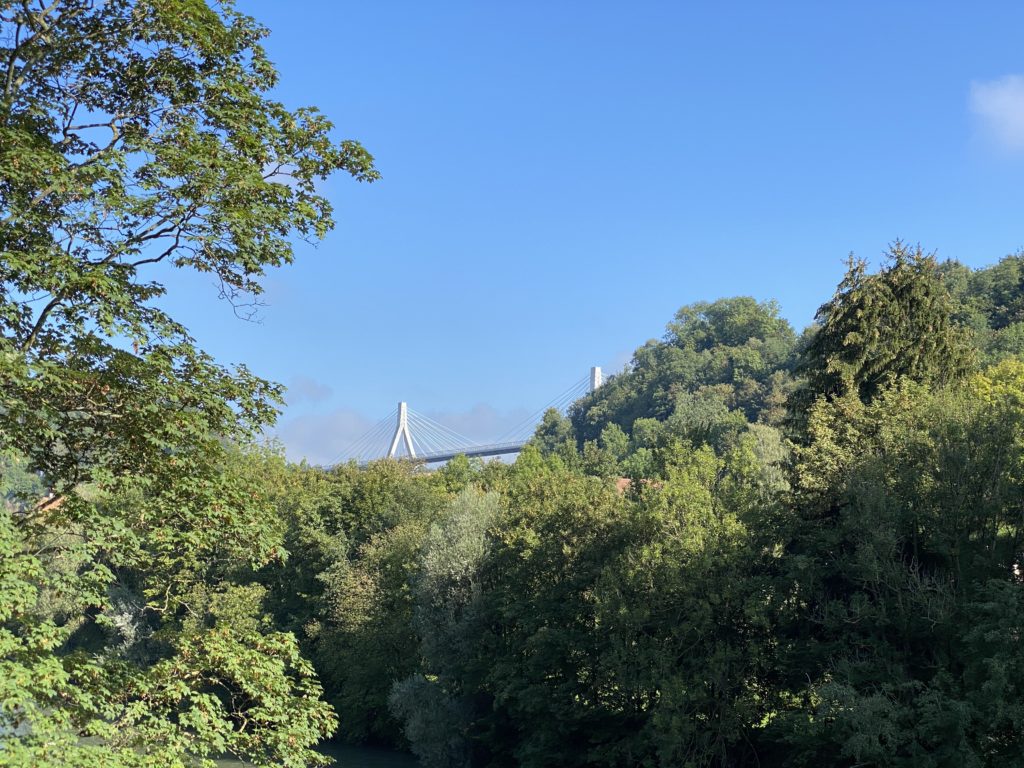 Zähringer Bridge
The Zähringer Bridge is my favorite. It towers powerfully over the river. In 2014 it has been closed for private traffic. The bridge has 7 arches and a total length of 236 m. It has been in operation since 1924 and is the replacement of a suspension bridge that was there before.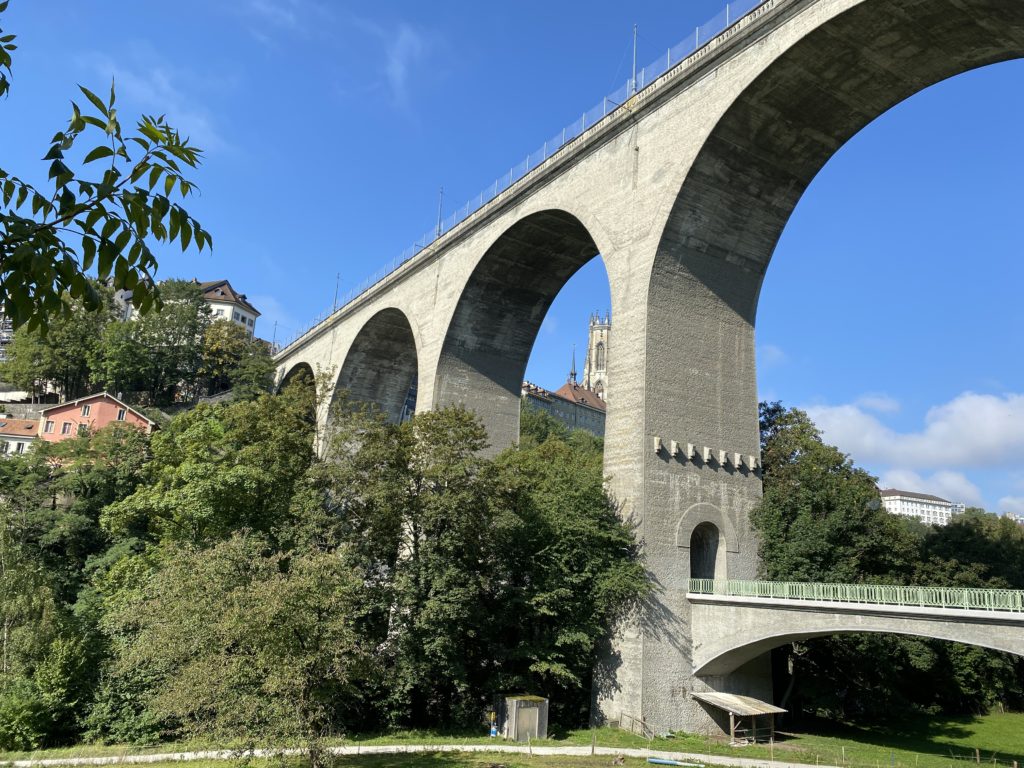 Berne Bridge, Middle Bridge, St. Johannbrücke
All three bridges were built in the 13th century. The Bernbrücke is a covered wooden bridge. It has no footpath, you cross directly with the bus, which also crosses the bridge. How it cracks and wobbles.
Climbing stairs
Instead of the funiculare I decided to use the stairs. It is really worth to stroll through the alleys. Some of the houses are surrounded by flowers.
Lido Motta
Strandbad is open until September 20, 2020. With the many stairs and bridges, a cooling off is at best announced.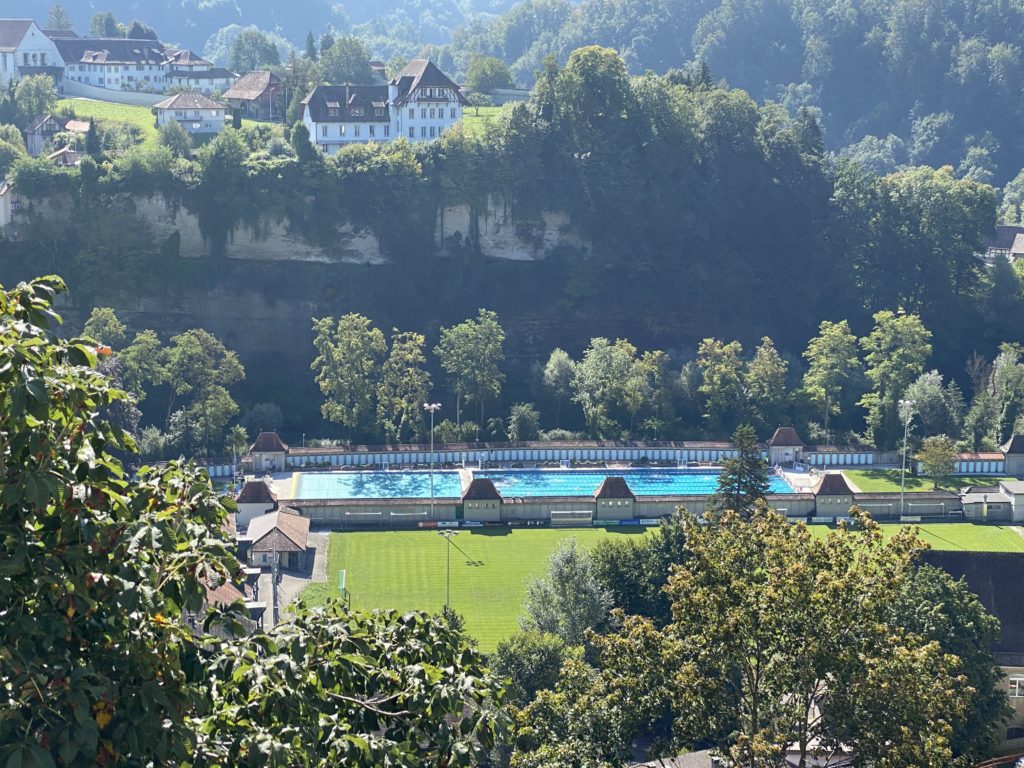 Weekly market
At the weekly market on Wednesday fresh mushrooms can already be bought.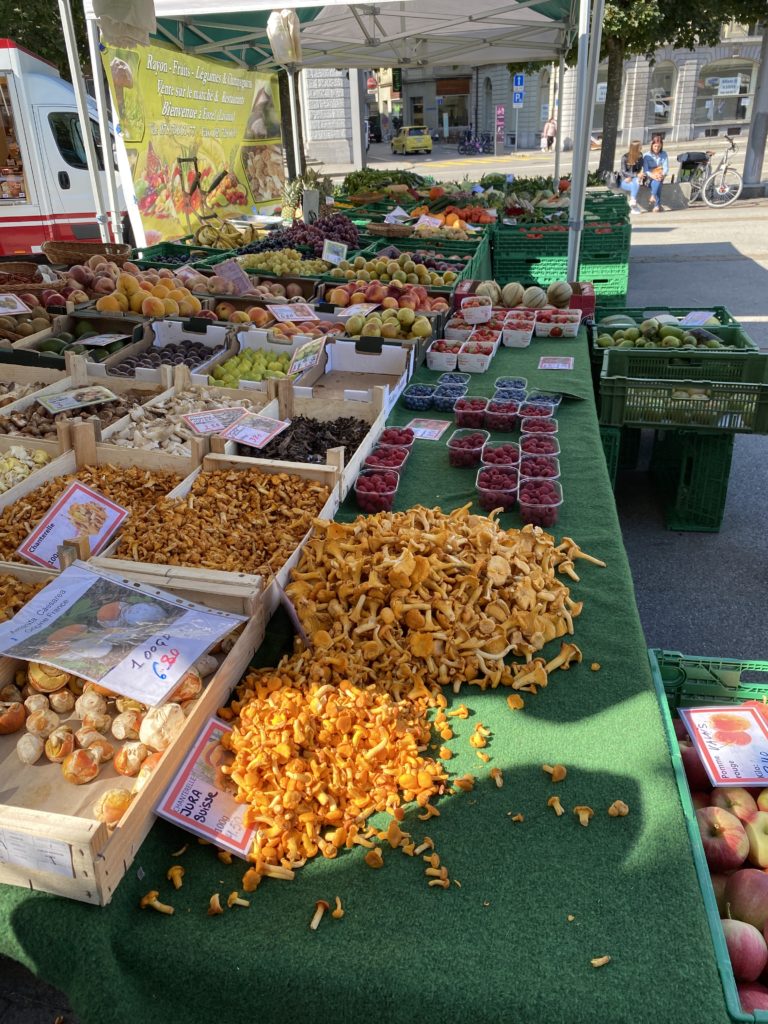 The OllO World Team wishes you a nice trip.
We also have a travel app. Here is the link for the download.
We also offer day trips. Interested? Then click on this link.
Have a look at this trip to Murten as well.