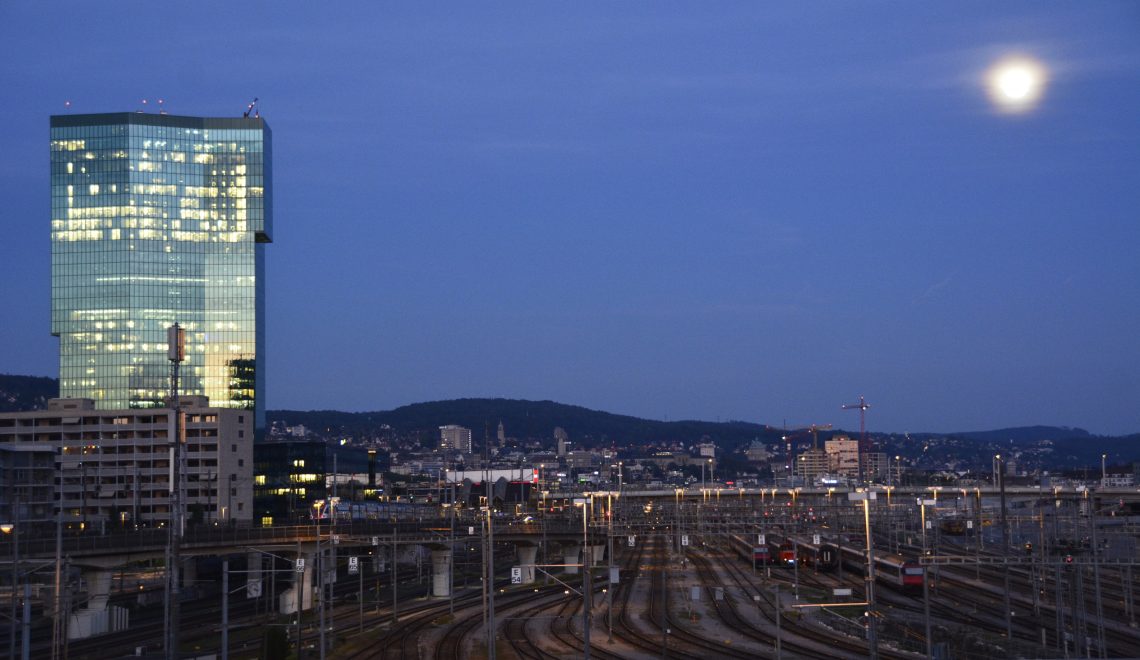 My favorite place in Zurich, Prime Tower, view from the Duttweilerbrücke
Main stations are important hubs for commuters and travelers. I love the hustle and bustle. Each traveler carries his own story. Some of them commute to work, others change trains or are on the way to the airport. Maybe they start already a new travel adventure. You never know. Everything is on the move.
Everybody is on the move – buildings aim high
The pictures show the Prime Tower, which was the highest skyscraper in the past in Switzerland (2011-2015). In 2016 the 126 meters were hit by the Roche Tower in Basel with a high of 178 meters. Nevertheless, the Prime Tower has a wonderful color play during the sunset or the sunrise. The surface of the building shines golden when the sunlight touches the walls. The office building was designed by the architects Gigon/Guyer and cost CHF 380 m. The Clouds, a bar & restaurant, is located on the top there. The view from the restaurant is awesome.