Basel and Riehen, Garden Dreams in Switzerland
English garden dreams in Switzerland. It does not always have to be England, here in Switzerland we also have English gardens. Basel and also Riehen are surrounded by gardens and art. Bicycle tours to neighbouring Germany or to France are just around the corner.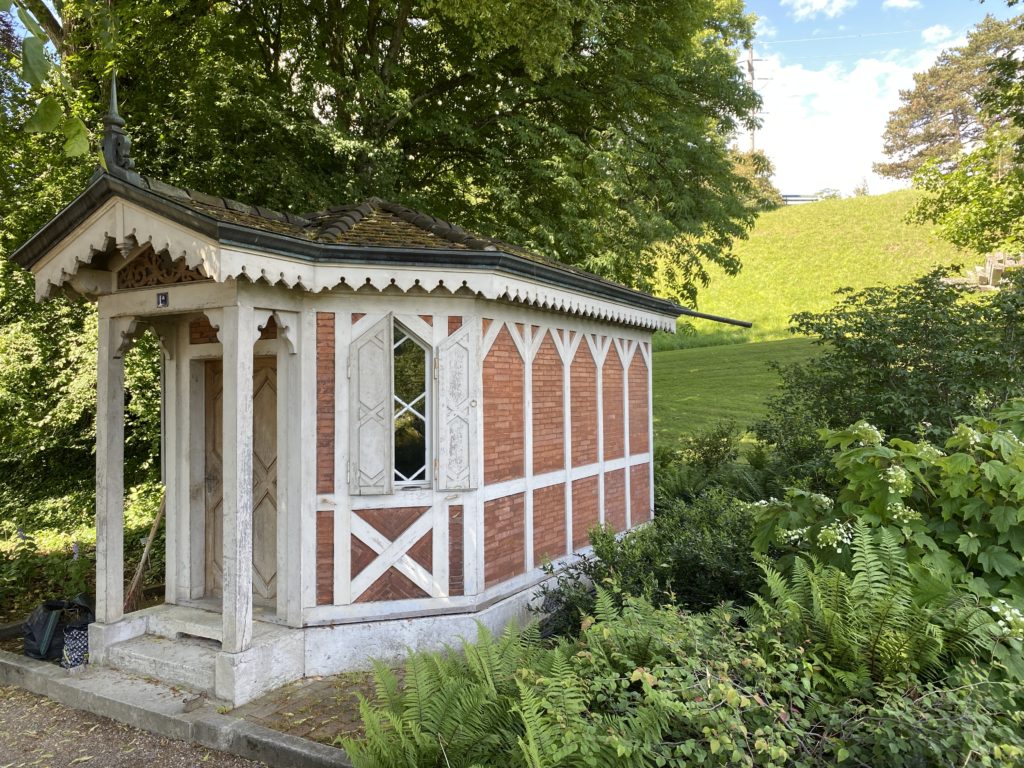 Art in Riehen
The Fondation Beyeler has its headquarters in Riehen. Culture, architecture and gardens combine. This testifies to a high quality of life. In addition to the well-known art exhibition, Claire Ochsner's sculpture garden, the Sarasinpark, the riding hall and the cemetery at the Hörnli are among the 'must see' in the area.
Merian Gardens, Basel
Our starting point was Basel. At any time of the year the Merian Gardens show themselves with their lush blossoms. A respectable variety of plants is shown here. The garden covers about 18 hectares. The historic English garden is particularly beautiful. The entrance to the gardens is free of charge.
Lunch at the Golden Stars, Basel
The Golden Star is the oldest restaurant in Basel. The inn was not always on the same spot where it stands today. The Golden Star used to be the black star.
Der Sterne was one of the manor taverns that had the 'right to tavern'. So the guests could be offered wine and something to eat.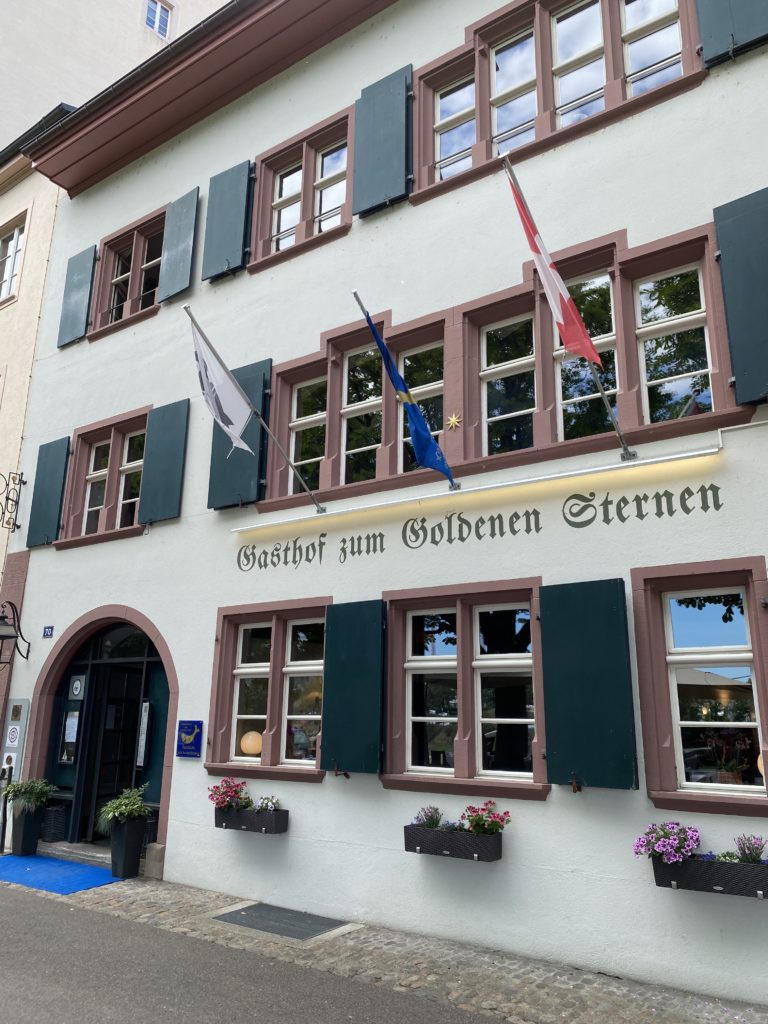 Sculpture Garden by Claire Ochsner
The garden is open every Friday from 16-18 o'clock. The colourful works of art can be admired in the garden. There are also smaller sculptures in the gallery.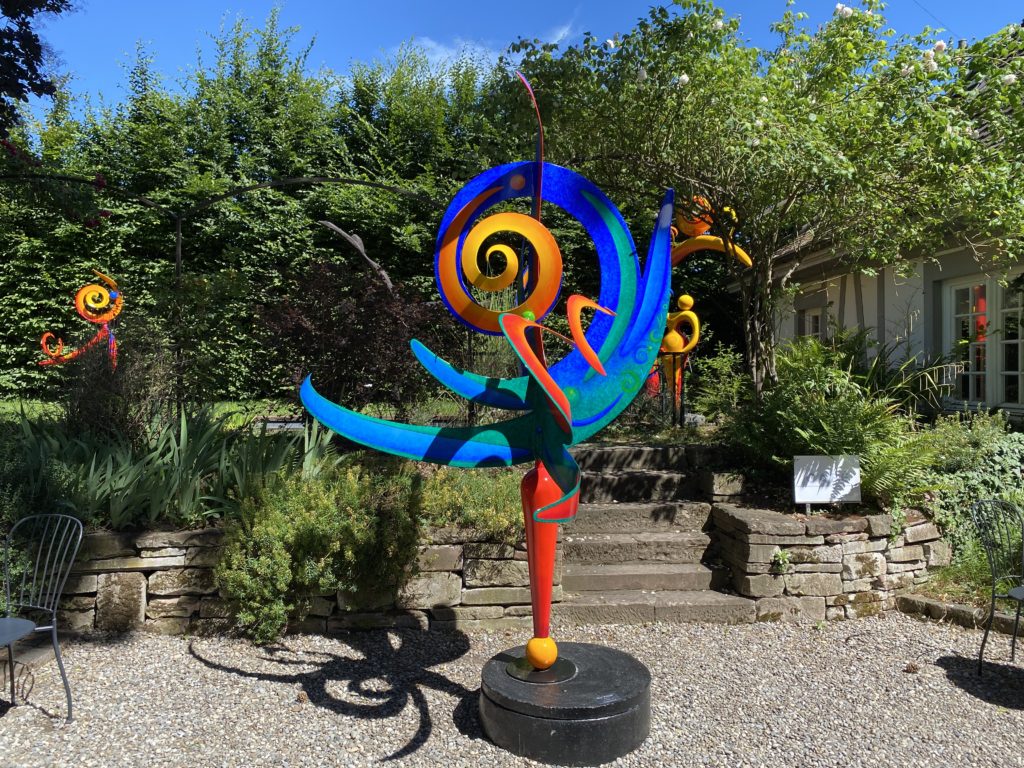 Sarasin-Park
The Sarasinpark was created in 1766 and combines the grounds of three baroque estates owned by the Werthemann-Stähelin, Le Grand and Elbs-Birr families. Two of the larger estates were French Baroque gardens. In 1812 the gardens were merged and converted into an English landscape park.
Wenkenpark Riding Hall
The riding hall is surrounded by high trees in the baroque Wenkenpark. Culinary delights are served in the bistro.
Cemetery at the Hörnli
There is space for art, animals and guided tours.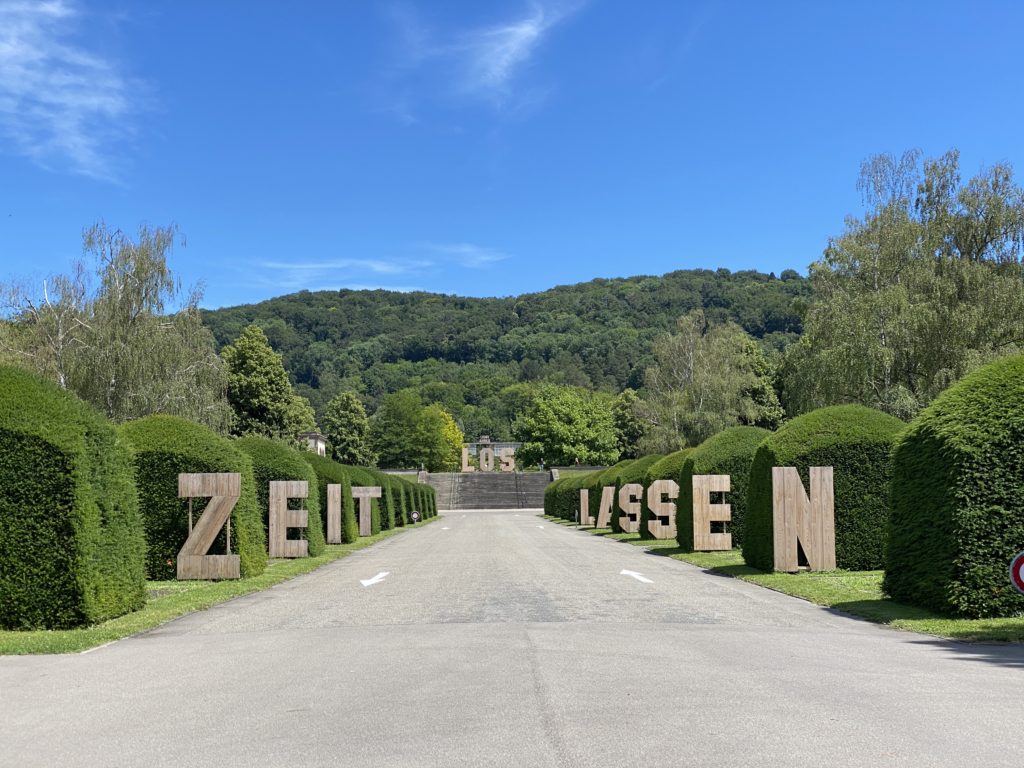 Natural swimming pool Riehen
If you want to relax or cool down a little, you will find a suitable place for this in the natural swimming pool Riehen. It was designed by the famous architectural office Herzog & de Meuron. The modern natural pool Riehen is made for families with children, teenagers and adults. There is a paddling pool with water games, a non-swimmer's pool with beach area and a separate diving pool and of course a pool for swimmers. A popular place for visitors is the café.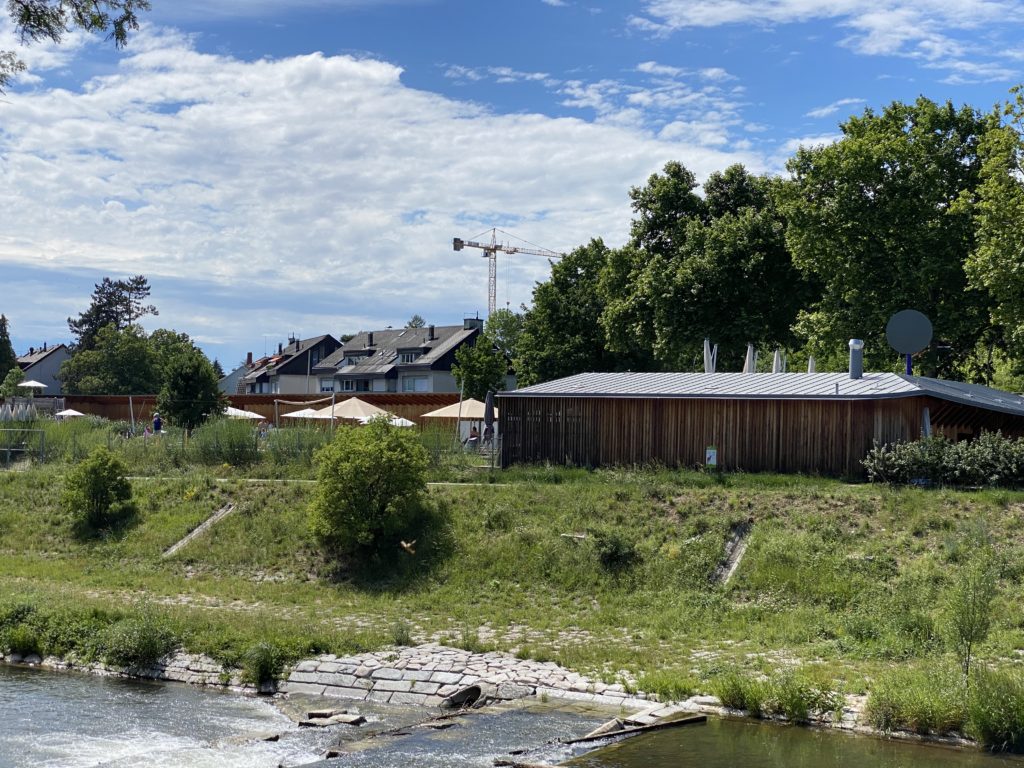 Maybe you'll like this trip to Flims too. In the OllO World App there are more pins and paths available. With the link you get to the download for the OllO World App.