Ride from Münsterlingen to Steckborn
Bike tour on Lake Constance. This route is a classic and very popular with bikers. Taking the bikes on the train is not always easy, I find. Please check out the transportation information at the following link of the SBB . You can buy tickets for the bicycles at relatively short notice. However, during the summer vacations I recommend to plan this in time.
Bike tour at Lake Constance – Start in Münsterlingen, Landschlacht
Why not planning a lunch or breakfast picnic at the lake side in Münsterlingen? Fireplaces, benches and meadows, along the water, invite you to do so. Do not forget to pack the swim suit.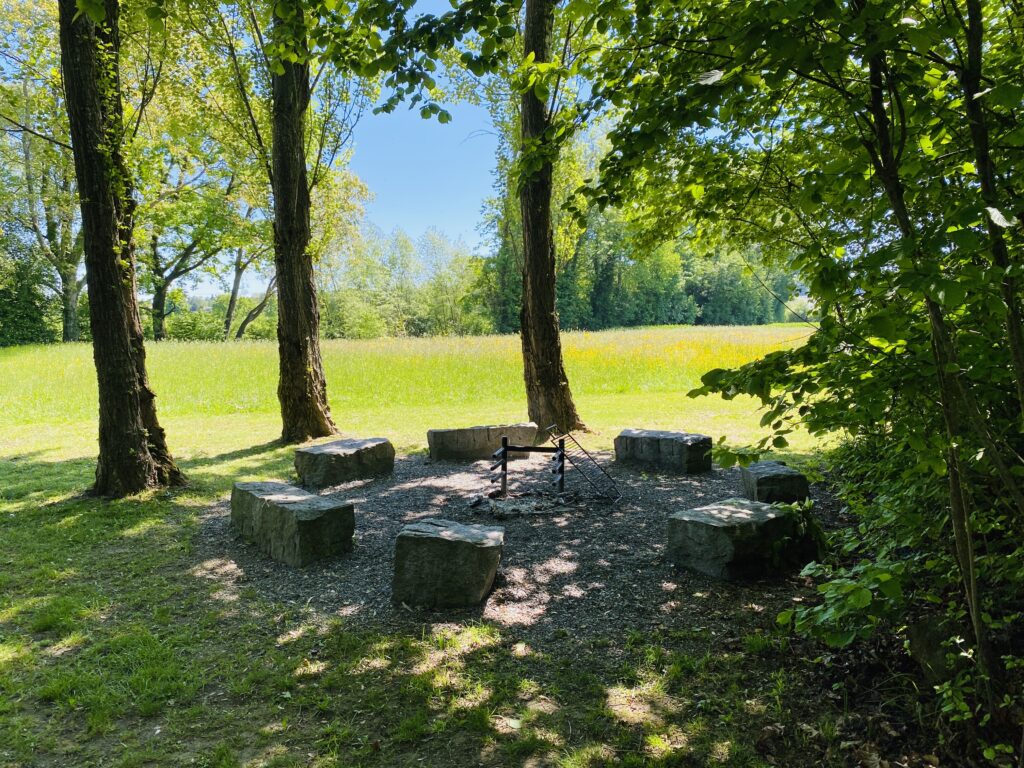 Bike tour on Lake Constance – Gottlieben
Gottlieben is dreamy and has only a few inhabitants. They produce here the famous 'Gottlieber Hüppen '. Wow, they taste great! The confection consists of a paper-thin, elongated wafer filled with an airy cream. From raspberry to coconut to the classics, there are a variety of flavors. The delicious takeaways please family and friends. Have a short break in the café of the same name. Take the opportunity to taste the crispy rolls with a cup of coffee or tea. I recommend packing a few rolls right away for the next break.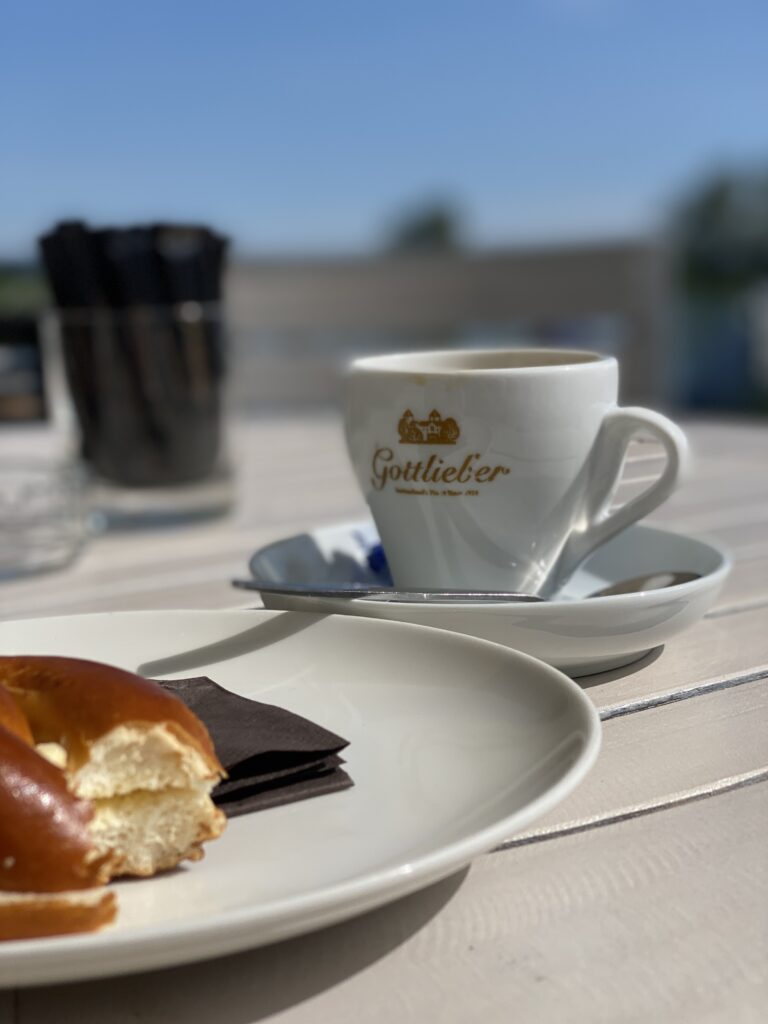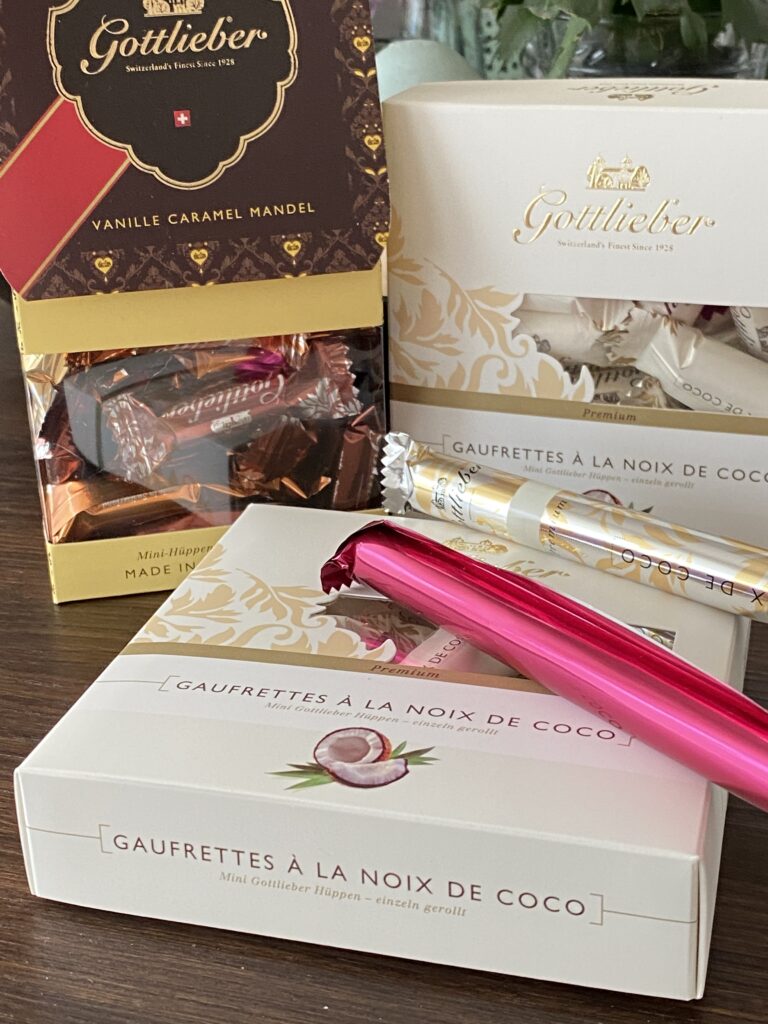 Bike tour on Lake Constance – Ermatingen
The tour continues to Ermatingen. Attention fish lovers. Here you will find several restaurants that offer fish dishes. Along the lake you cycle through the old part of the village with its pretty houses and small gardens with direct access to the water. These are lovingly tended. The gardens are all separated from the house by a neighborhood street.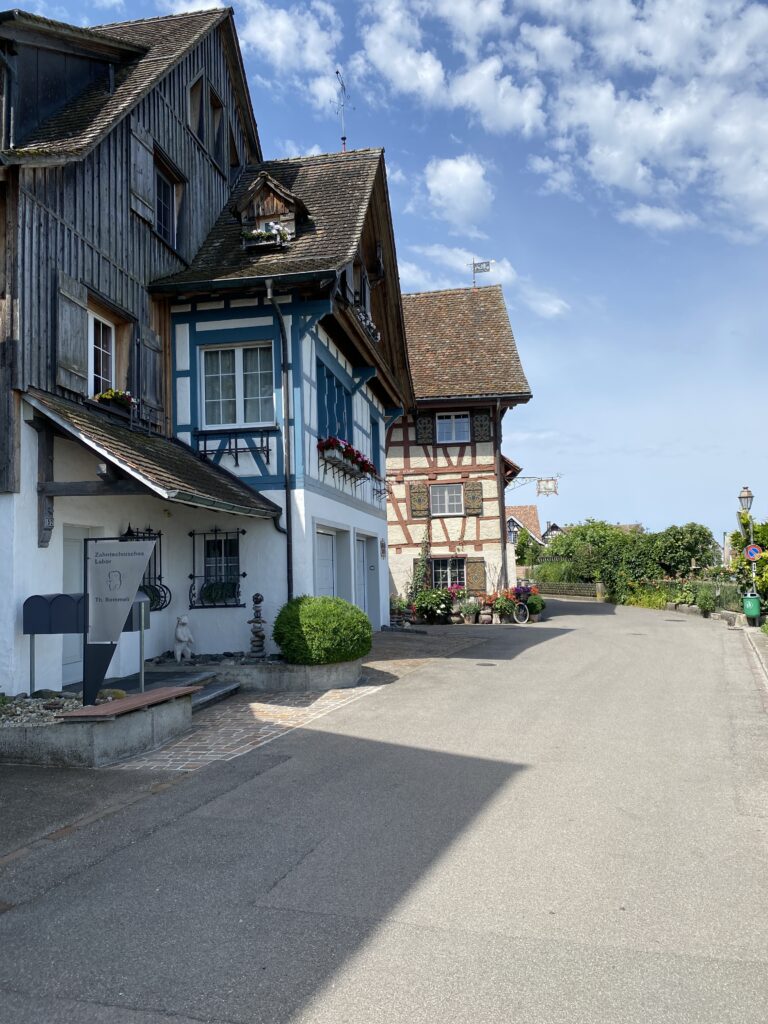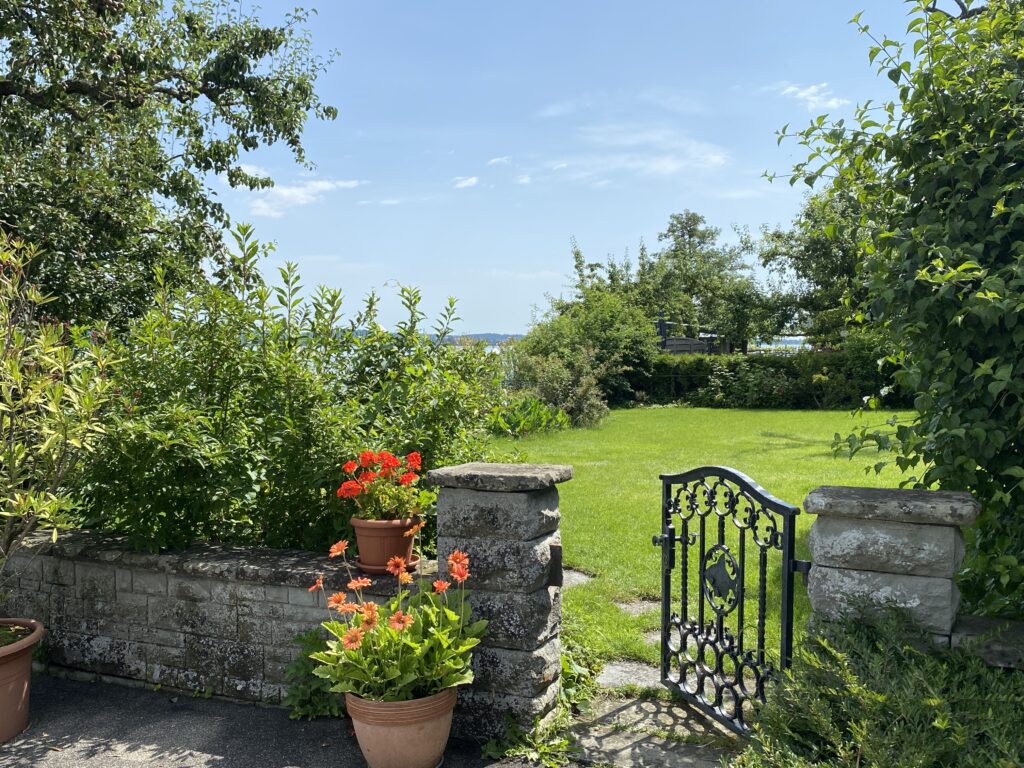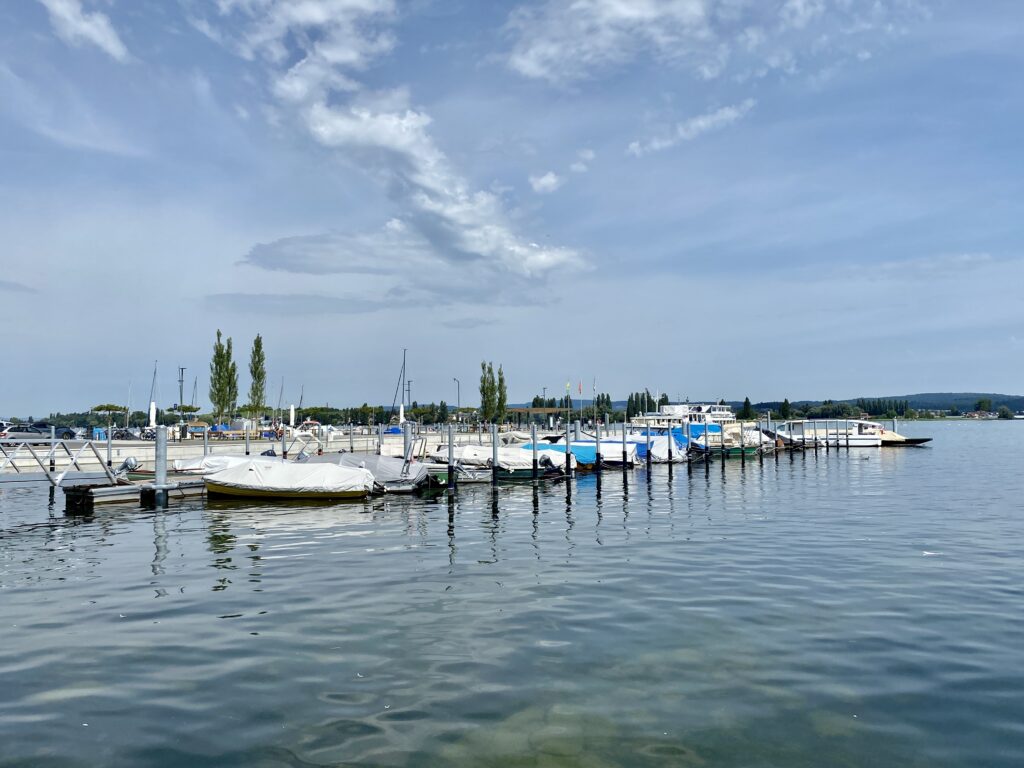 Bike tour at Lake Constance – Kultur- & Seminarzentrum Arenenberg
If you are interested in history about Napoleon III, you will find a lot of information about the castle and his family in the nearby Napoleon Museum. Today the estate is a cultural & seminar center. Take a rest in the restaurant and enjoy a piece of cake, coffee or a cool down after the up hill ride. The view from here on the Untersee is simply magnificent.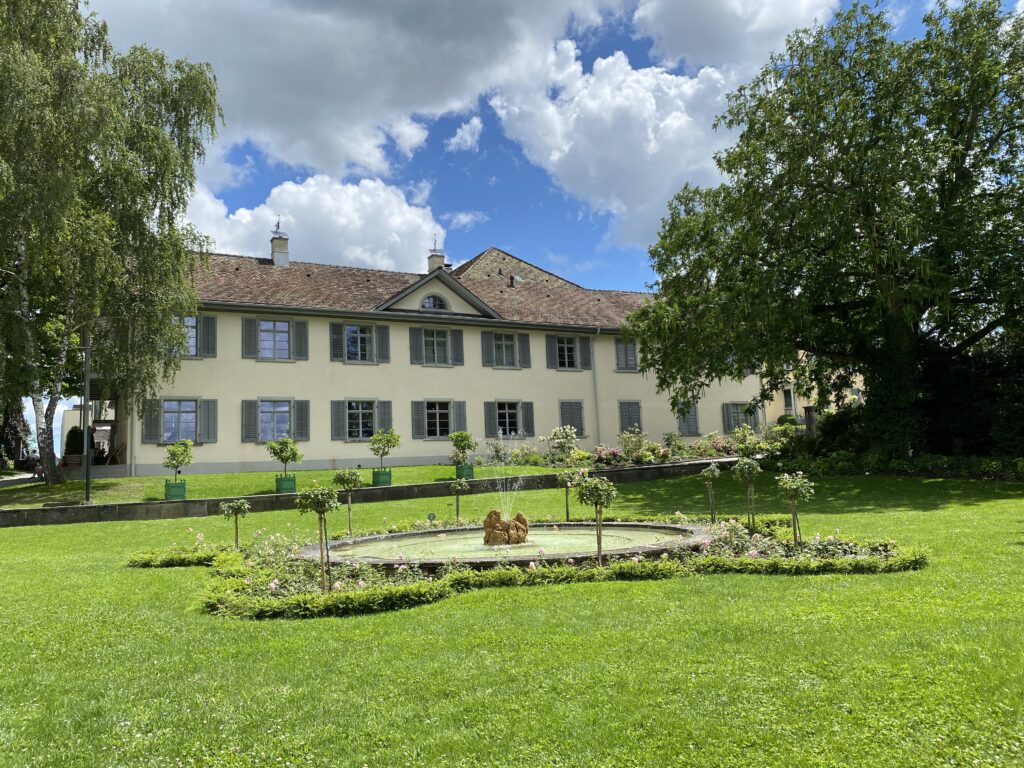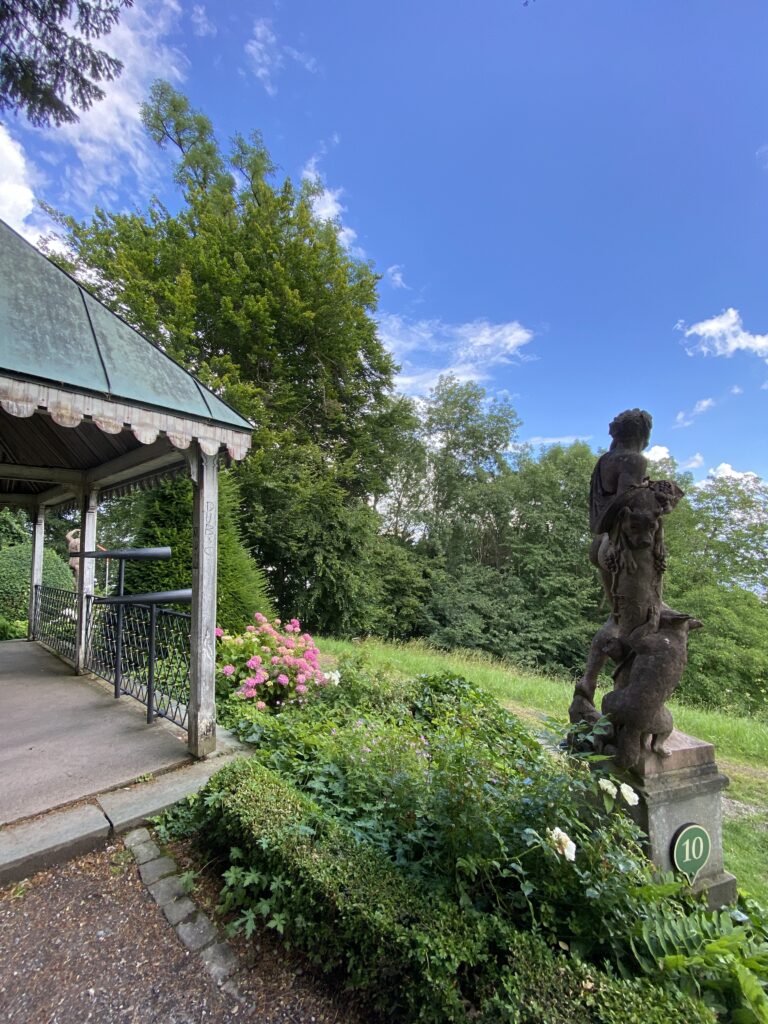 Bike tour at Lake Constance – Berlingen & Steckborn
The journey continues along the lake to Berlingen & Steckborn. Two dreamy and historical villages on the lake side. Here ends our wonderful excursion at Lake Constance. If you want to cool down and relax, you can jump into the water at the swimming pool in Steckborn.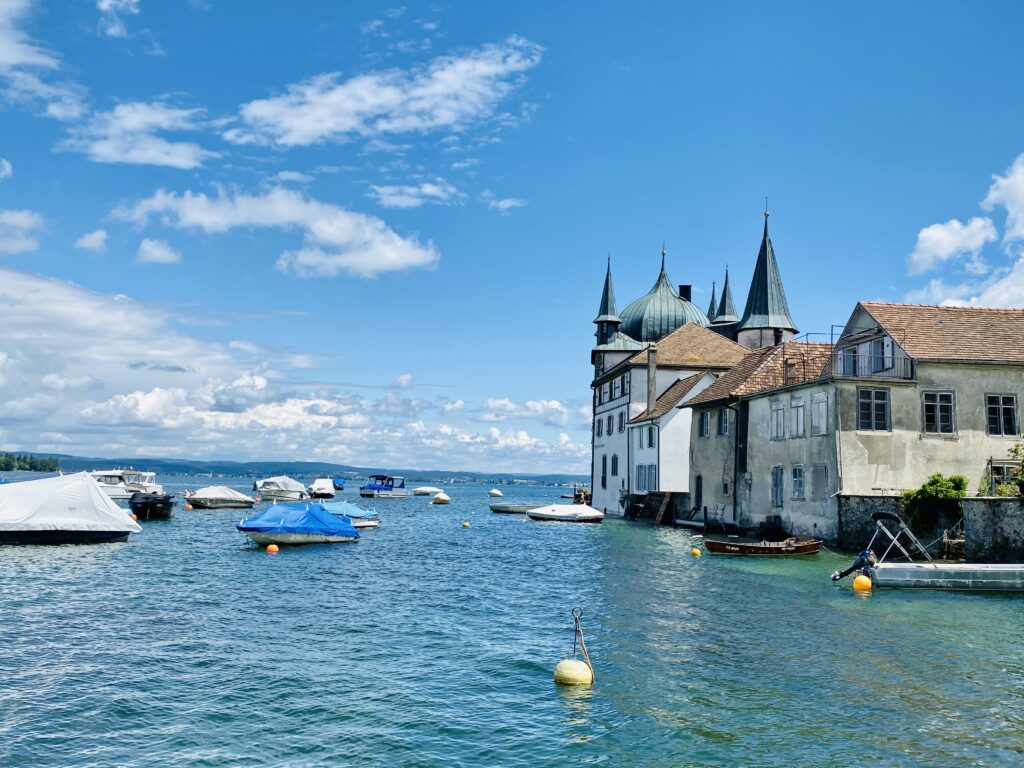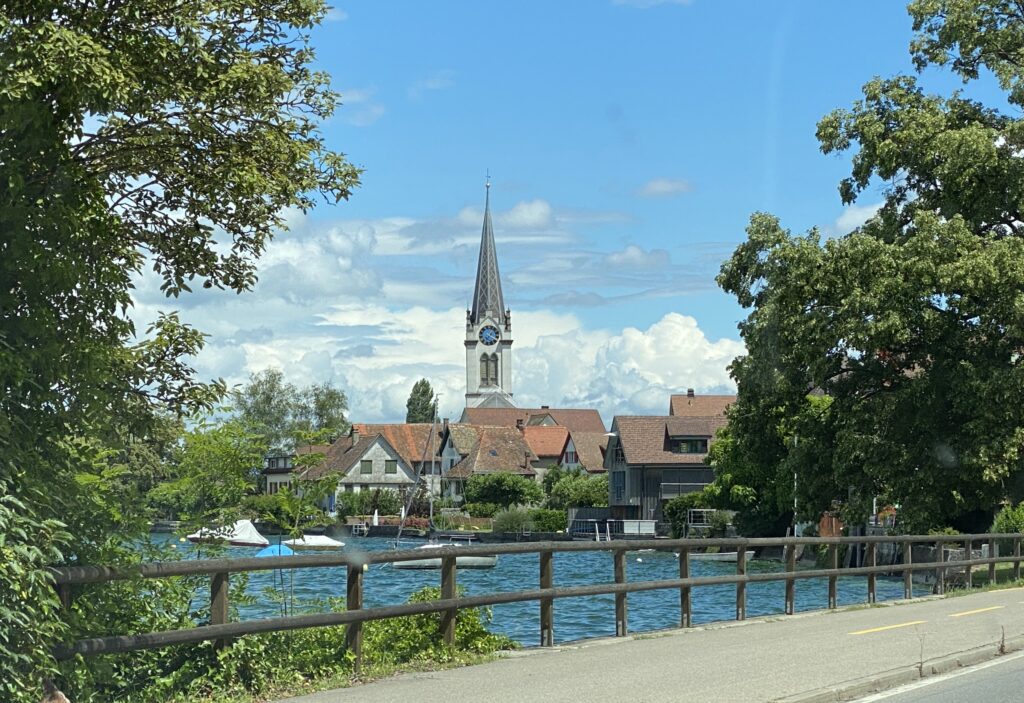 Inspirations in the OllO World App
In the OllO World app there are more excursion ideas. If you haven't downloaded the app yet, you can do so via the link in the App Store. Have a look at it.
Maybe you will like this excursion in the canton of Zurich too.
The OllO World team wishes you a great trip.