Bellinzona city of castles. Other cities like Lugano, Locarno or Ascona are mostly preferred, which is not very fair, I think. The Tibetan Bridge, the Monte Carasso or even the castles characterize Bellinzona. The tour can be combined very well with a pleasure path, because in the castles there is a restaurant. I finally decided to go to the Grotto in Castelgrande and enjoyed a little something there.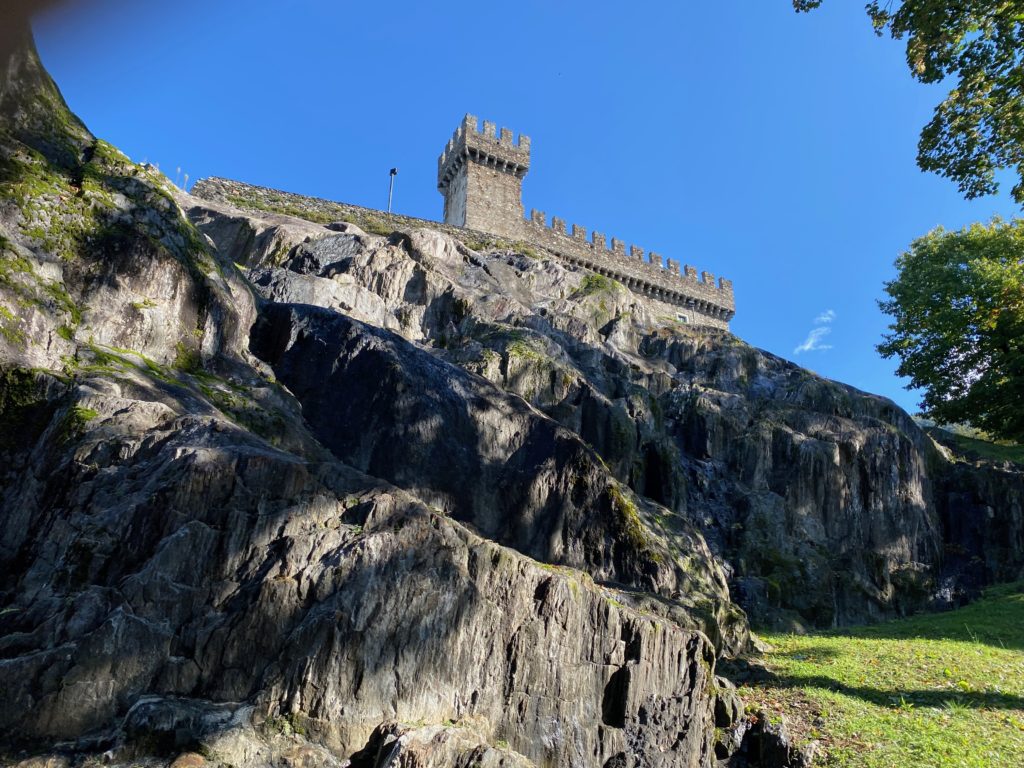 Castles in Bellinzona
In the 15th century, the castles served as dams and control of the access routes to the Alpine passes. Today museums and restaurants are integrated.
The itineraries can be done on foot or with the Trentino. The round trip with the Trenino costs CHF 12 and takes about 1 hour. On foot it is about 8 km and you have to calculate with 3 hours.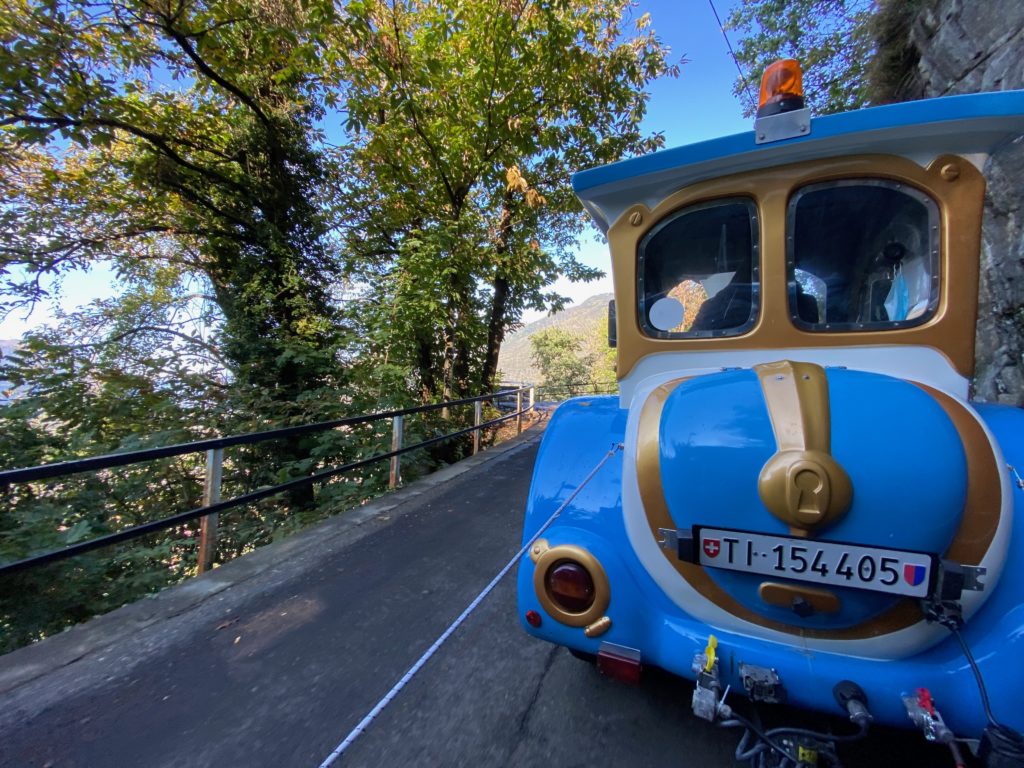 Castelgrande
The Castelgrande is accessible by lift. So you can also take a baby carriage up to the castle. Since this castle is located in the center, it is also very popular. Especially the grotto with the beautiful terrace is a highlight. One looks directly at the other castles. Also the food tastes wonderful. I can only recommend the goat cheese with herbs on the hot lava stone. This tastes simply delicious.
Montebello
I personally like this castle best. From the terrace in the grotto of Castelgrande Castle you have a wonderful view of Castello Montebello.
Sasso Corbaro
This castle was built in only 6 months. The Duke of Milan had commissioned it and it was built in 1479. In 1919 it was acquired by the Canton of Ticino. Today there is a museum and a restaurant in the building. The kitchen is said to be very good. Unfortunately I could not eat there because I was upstairs too early.
Culinary Bellinzona can be seen. Also the Al Porto opposite the train station invites for a coffee break. The Panettone with chestnuts is recommended. This is also an ideal souvenir from Ticino.
The OllO World Team wishes you a nice trip.
We also have an OllO World travel app. Click here for the link.
Maybe you like this trip to Fribourg too.